Locking your house is something you still do with a key. However, when you're locking your car you'll probably zap it with a clever fob. Why, then, don't we have something similar for our homes?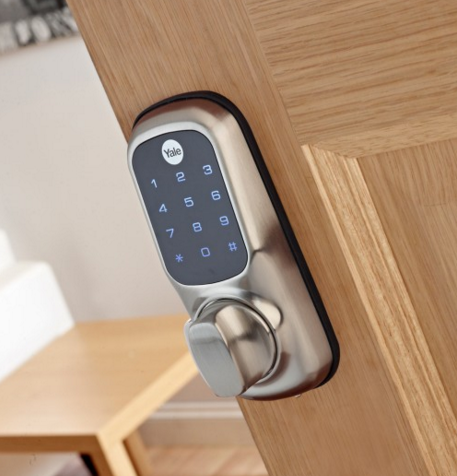 Yale, those people who've been making locks and keys for quite some time, have now released the Yale Smart Lock, which lets you lock or enter your home via a PIN code on the front, a key card, key tag, remote fob or using your smartphone when connected to a smart home system. It now works with the Samsung SmartThings system, effectively binning your keys. Yale also do a range of other smart products and, with the SmartThings app, both Yale's Keyfree and Keyless Connected smart locks can be unlocked from anywhere.
You can also connect to the lock and Yale alarm and CCTV systems, and there's a Z-Wave module for connecting to other compatible smart home systems.
If you're about to replace a lock and want to go all modern, check out the option on Yalestore.co.uk, where there's also instructional videos too.