Smartphones. Everyone has one. There's top-end premium ones, there's mid-range and cheaper ones. However, for the elder generation and those just wanting something simply to operate, a company called Doro are doing quite well.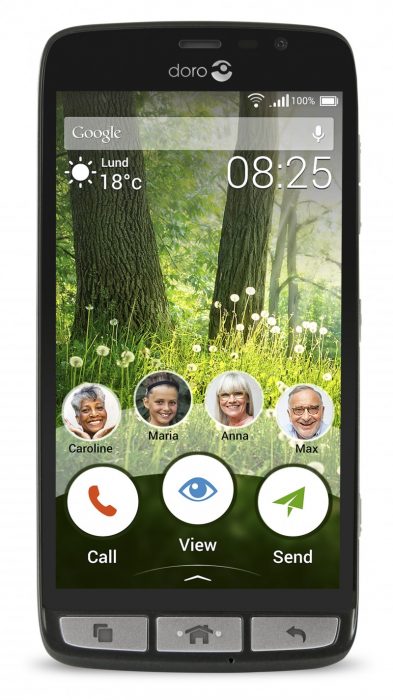 Their new Liberto 825, shown here, is particularly clever because it's a smartphone which apparently needs "no technical know-how" to operate. The handset was announced yesterday at a small event in London and replaces regularly-used functions with icons indicating what you'd like to do. There's a "call", "view" and "snap" which shortens the usual steps so that multiple actions aren't required.
Even the setup process, which is always a little painful on any smartphone, is made easier by creating a customized and comfortable experience for the user. The phone volume, the text size and your favourite contacts can all be set here.
Managing Director of Doro UK and Ireland, Chris Millington, told us..
We are creating a new market opportunity through our fresh approach to intuitive smartphone design.

We will continue to launch innovative mobile solutions specifically for the senior audience in response to the changing needs and desires of this hugely important audience.
Specs include an 8 megapixel rear camera, 2 megapixel front and it runs Android Lollipop 5.1. There's 1GB of RAM and 8GB of storage plus a microSD slot for 32GB more storage. It'll be available in November for £250 SIM-free from Doro themselves.
Want to read more about Doro? Check our review of the Doro Liberto 820 mini.