What's that? I shouldn't be writing articles after just two hours sleep? Pah. What's the absolute worse that could happen here. I don't need no sleep to write proper.
We were at the Honor 7 launch just a few short days ago and, we have to say, it looks like a winner. Here in the UK it's going to be available exclusively on the Three network, and they have sent along the pricing you can expect.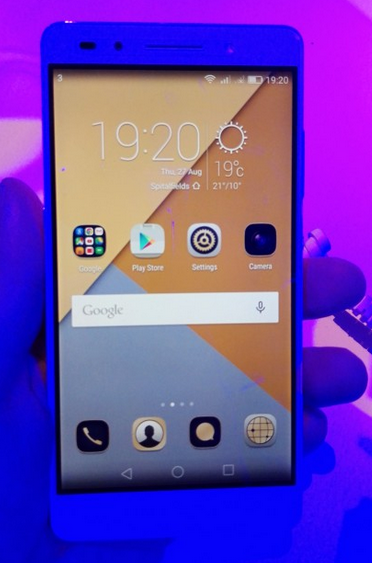 Prices start at a mere £20 a month, and there's no up-front cost on that. This will get you just 500MB of data with unlimited texts and 600 minutes of talk-time, but you do get 4G for free and the Feel At Home service, which I'm sure you all know about.
If you want a bit more data – let's say 2GB for example, you can expect to pay just £29 per month. You can add another £3 on per month to get 4GB of data. They've sent us a table so you can find the best deal, or you can just head to the Three website for more details. ..
| | | |
| --- | --- | --- |
| Data | Minutes | Cost per month* |
| 500MB | 600 | £20 |
| 1GB | 600 | £23 |
| 2GB | All-You-Can-Eat | £29 |
| 4GB | All-You-Can-Eat | £32 |
| All-You-Can-Eat | 600 | £35 |
| All-You-Can-Eat | All-You-Can-Eat | £41 |
Don't forget, if you're planning to switch networks, follow our handy how-to guide to make the jump without stress. For more detail on the Honor 7, head back to our hands-on article.