Last night, at the Honor launch event in London, we learned more about the Honor 7, plus the fact that you can actually buy the thing at vMall – an official Huawei and Honor store.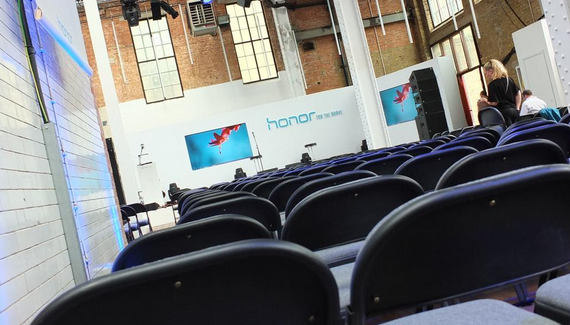 Buying handsets direct is something people are more confident about doing now, and there definitely feels like people are becoming more daring and not just renewing a long contract to get another "free" phone for a two-year lock-in.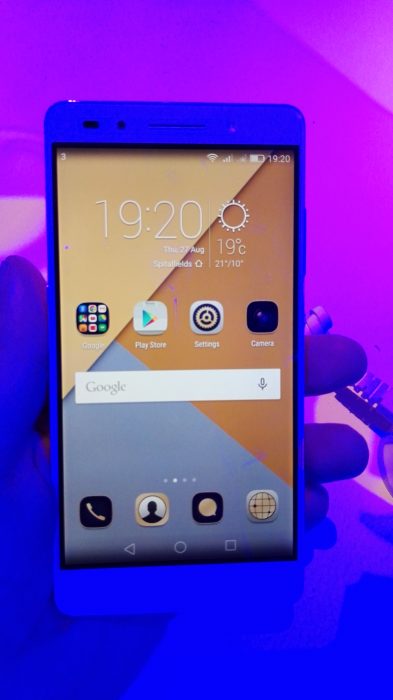 However, what can put people off is – if you want a particular handset – having to import it from somewhere like China. Here, the vMall store will serve the UK, France, Germany, Portugal, Belgium, the Netherlands, Spain, Italy and Switzerland with free delivery on anything costing more than £69.99 / €99.99.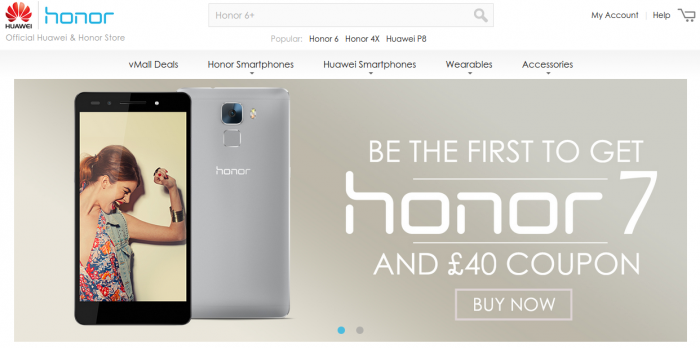 The store sells the all-new Huawei P8, the Honor 7, Honor 6 and the Honor 4X plus the Honor B2 TalkBand and many accessories.
The Honor 7 is up for just £249.99, but you can drop the price to £209.99 with a coupon if you're quick by using the coupon code H7BRAVE40UK at the checkout.
Honor also showed off a wearable but didn't reveal a great deal about it. All we know is that it's a watch, has no buttons and is waterproof. It'll track your exercise and will go on sale in Q4 for around £59.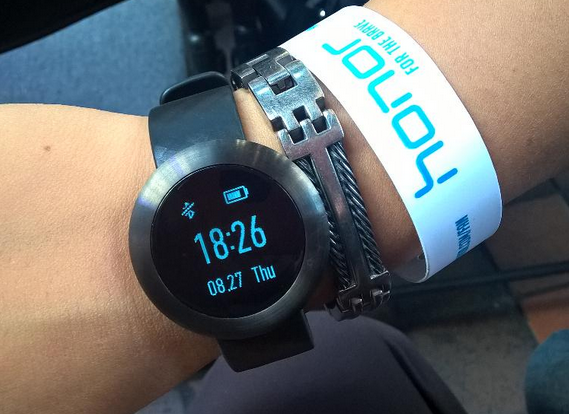 Now, if you weren't at the event and didn't get to see the live coverage, you can watch the whole thing here…
https://youtu.be/F1IStRcHa1M
Let's get more details about that Honor 7 though. Well, she's got a 5.2″ screen which is a Full HD 1920×1080 @ 424 pixels. The phone is powered by a HiSilicon Kirin 935 64bit Octa-core CPU running at 2.2GHz and there's Android v5.0 (Lollipop) with EMUI 3.1 on top. It comes equipped with 3GB of RAM, 16GB of on-board storage and a microSD slot for 128GB more.
We got a hands-on with the device during the event…
The fingerprint sensor is lightning fast and supports gestures. It's an excellent build and that camera bump isn't too bad.
Now, I was told that the Honor brand, which has Huawei driving it, was for the "younger market" and the devices were more "mid range", but I have to say that the specs here are really good. A 20 megapixel camera (with a sapphire lens and dual-tone LED flash), an 8 megapixel front camera and 4G, plus WiFi, GPS, dual Nano SIM slots, fingerprint recognition and a 3100mAh battery with speedy charging. It's all rather good actually.