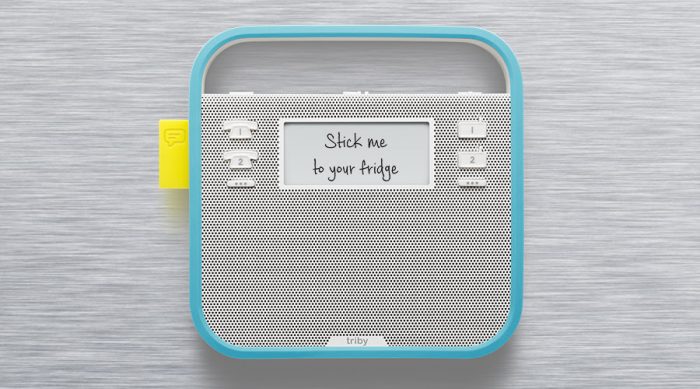 The connected fridge-magnet notification system known as Triby has appeared yet again. This time we've got some pricing, with Amazon offering it for $199 with deliveries beginning on October 30th. Here in the UK, although that works out at around £132, it's £159 on Amazon.co.uk, but you can get it earlier – October 15th.
The device was shown off at the IFA event in Berlin and basically acts as an electronic post-it, Bluetooth speaker and messaging device. You stick it on your fridge and then, via the mobile app, you can send messages and drawings to the e-ink screen. It has a one-month battery life and is splash-proof too, so it's going to survive daily life an you won't have to worry about it being plugged in constantly.


The speaker element of this also includes an FM radio, internet radio, Spotify Connect and you can fire music to it via Bluetooth. Via the app you can also make HD-quality calls to the unit and it'll do hands-free calling too.
If you want more info, head to the product website or have a look at our earlier article.