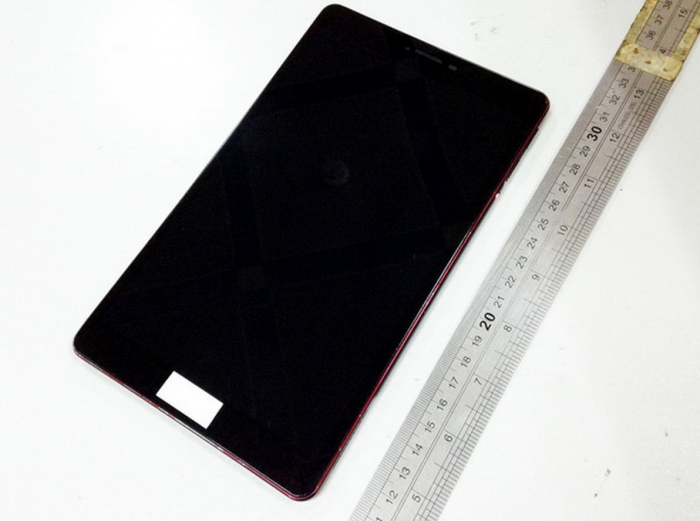 If It wasn't such a possibility from the Chocolate Factory, I'd dismiss it as yet another rumour, but it makes a weird type of sense. Whilst we have absolutely no confirmation yet that there is any truth to this, some photos have come online from China that purport to show a Nexus 8 tablet. And just in time for the release release date of the Nexus refresh. Coincidence? Yeah, probably. But we can't help but to think that an 8 inch tablet in a 4:3 aspect ratio might fit right into the Nexus range. There have been quite a few tablets in that size from Samsung, and having played with one or I quite like the form factor. It's a nice balance between the oversize-phablet of the Nexus 7 and the full on 9-10 inch ranges of the iPad Air's and Nexus 9's of the world.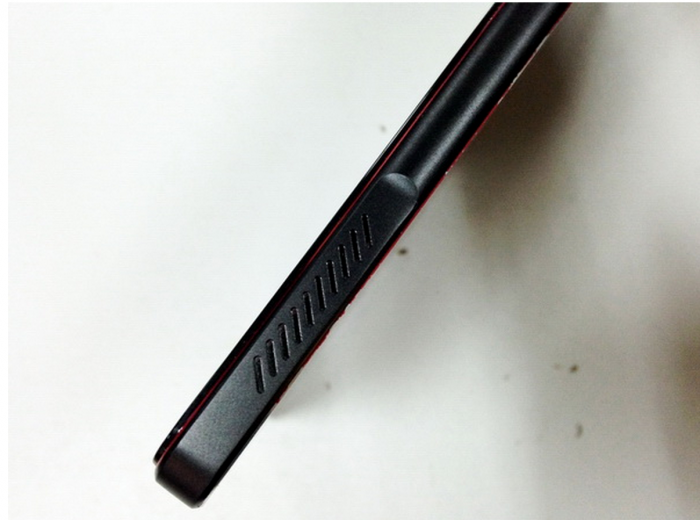 We've seen Google try their hand at creating a more portable form factor for tablets when they launched the two 7 inch tablets, and since they went large with the Nexus 9 why not have a new tablet size? What do they have to lose? It's not like they'll make a lose a ton of sales in the tablet world, right? Whilst this specific rumour may be a hoax, Google will still likely need a developer tablet for – well, developers. If it comes in as cheaply as the Nexus 7's, I'll be very surprised indeed. My feeling is that the era of insanely cheap tablets have arrived in a fashion that Google can't really match. They're now so commoditised, you can pick one up at your local supermarket or eBay for £100 or less, and our Gears has pointed good bargains out any number of times.
The photos in question appear to be of a mock-up of the device. so there's every likelihood that if these are true, they'll be for accessory makers – a dummy unit for a case, perchance? The first photo shows off the size quite nicely, topping out at 19.5 centimetres or so, and the width of the supposed case/dummy is what points to the slightly blockier 4:3 aspect ratio.There were some previous GeekBench benchmarks that showed up earlier that pointed to an octa-core processor at 1.3 GHz, which may or may not be a random test configuration or someone just having a bit of a laugh and renaming their device to get us all hot under the collar. If these specs are true, then I would be expecting a bit of a surprise for the masses and for them to be running a non-Qualcomm processor to keep the prices down. Something from companies like MediaTek, HiSilicon or even STM, maybe. It is a bit of a risk, because the Nexus line has had challenges when being able to get timely updates when using non-Qualcomm chips (what? I never mentioned Nvidia)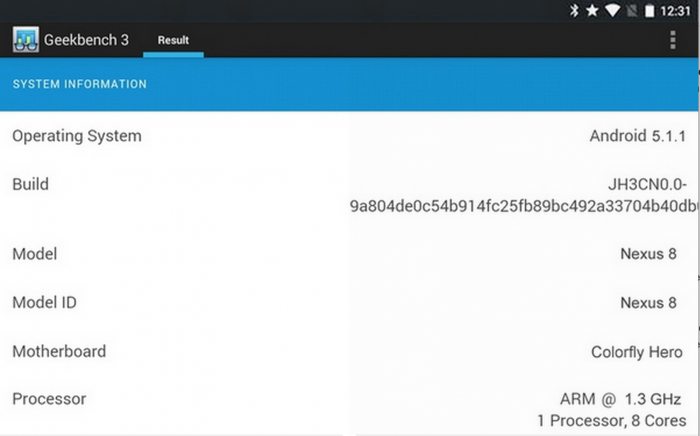 Whatever the case (sic) is, if yet another rumour is right, we'll be finding out a lot more sometime in the next eight weeks, which is traditionally when each years' Nexus phones and tablets are revealed. Apparently. That salt shaker you wanted? Right here. Take another pinch. When we know more, you'll know more, and when it's finally official, you'll know because it'll turn up on the Nexus page.
source: padnews.
:edit: Android Police pretty much schooled me in all things Android. It is actually worth reading as I learned a few things about how to read build numbers, which where gobbledygook before now. Humbled, and corrected. No mythical Android 8 tablet.
Or is this a double-bluff, and there really is a hidden tablet just waiting to burst onto the scenes during Nexuseen? No, probably not.