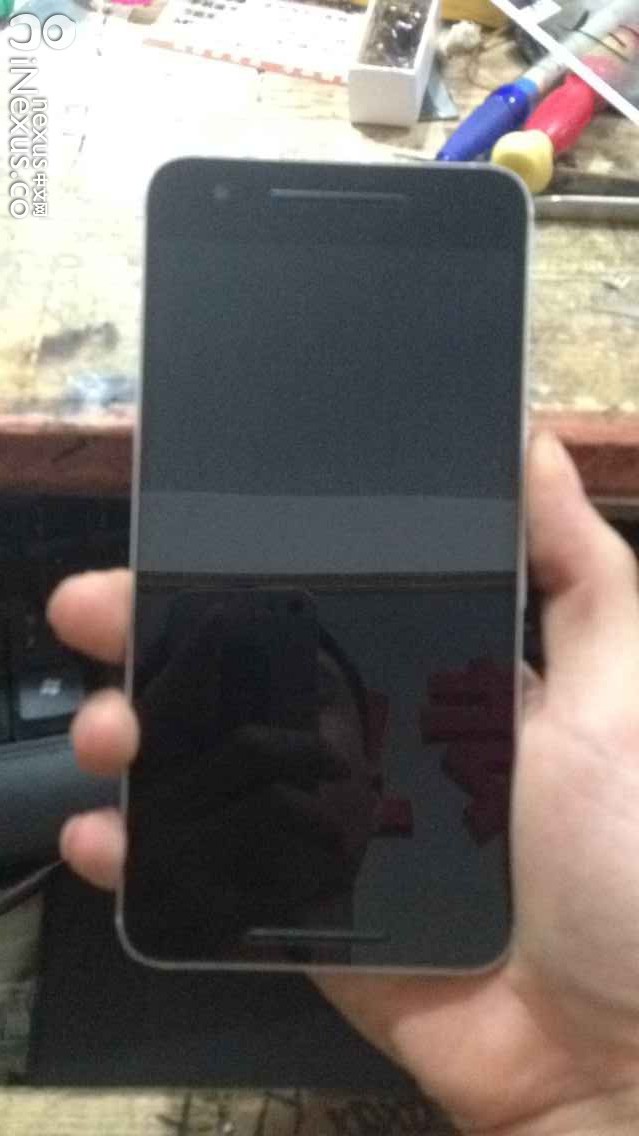 Weird it may appear, but these leaked shots, which include an unfortunate and slightly revealing shot of the cameraman beneath a Chinese sign, are apparently of the new Huawei-built Nexus.
The smooth and rounded appearance is here once again, as is a small circle in the middle which is apparently a fingerprint scanner. There's also two speakers, so hopefully we could see some more powerful audio output, similar to the HTC One devices and their BoomSound tech.


We're assuming this is a dev-build case, or a different design purposefully used to disguise the final model. Either way, this 5.7″ smartphone has a hump where the camera lives, giving it a slightly HTC Re-esque appearance.

Whether the hump will be on final versions of the phone is unclear, but it's definitely an "interesting" choice if this is the completed handset. Only time will tell. We've seen camera lenses stick out from the body of a smartphone before, but not like this. Perhaps it's an optical zoom?
We'll have more as we get it.