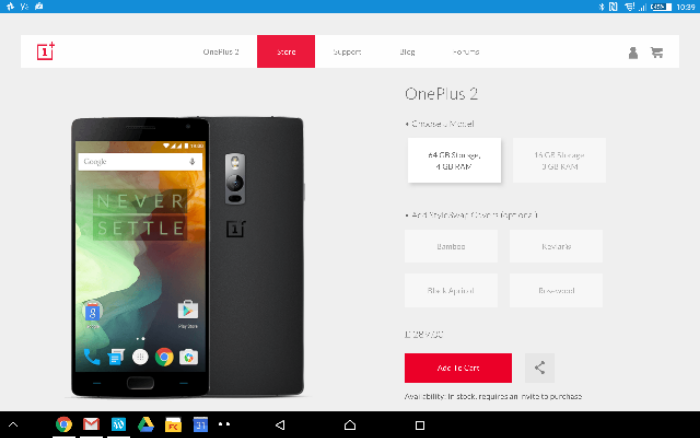 The day has come. The OnePlus Two has now gone on sale on the OnePlus website. However if you don't have an invite, and it is unlikely that you will, you still can't buy one.
I have been following the development of the Oneplus Two and the build up of the hype. There are various different theories flying around right now about whether people will start to get invites today or not. Apparently, the reservation list that you could sign up for on their site was … just that. It seems like this list is going to be used after the early supporters have had their invites sent out.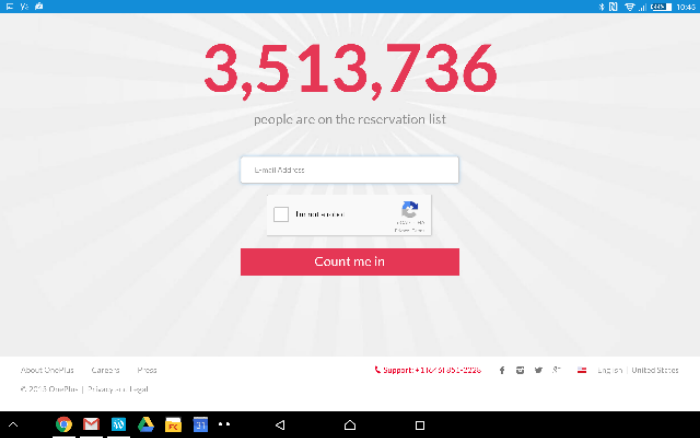 There have been people ranting and raving about the flaws in this system all over their blogs. As a result of this they have now inserted an extra Captcha step when requesting a reservation. I personally don't expect to see invites hitting that list until later in the month once all the first units have been shipped. Just be glad that we are in the UK though…
For those in the U.S., the news is even worse. They have been informed that, regardless of invites etc, the shipment will be delayed by between 3 to 5 weeks due to insufficient units being manufactured. What this means is that if the invites are going to those in the U.S. some of those initial invites may go unused – allowing us on the reservation list to get involved.
I can't help but feel that the invite system is a waste of time this time around as they have the ability to produce these devices in large numbers and it is certainly clear that the demand is here. The list is currently sitting in the 3.5 million plus range.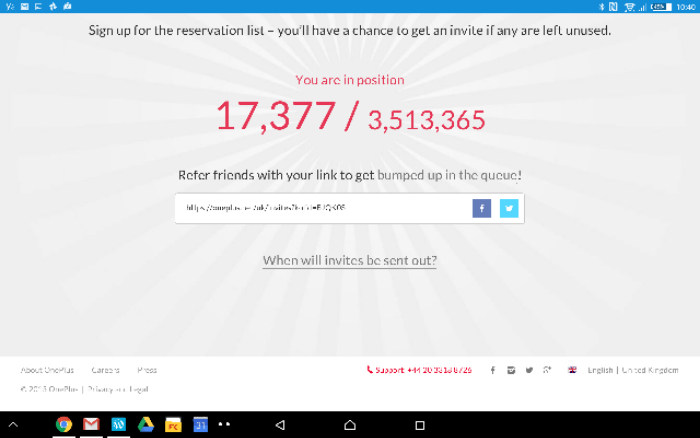 I am a firm believer that the reservation list is purely a marketing ploy to keep people hooked and keep the hype levels high. Let's face it, OnePlus have adopted some strange marketing strategies before, so this is not unprecedented.
Let us know what you think about the invite system in the comments below guys.