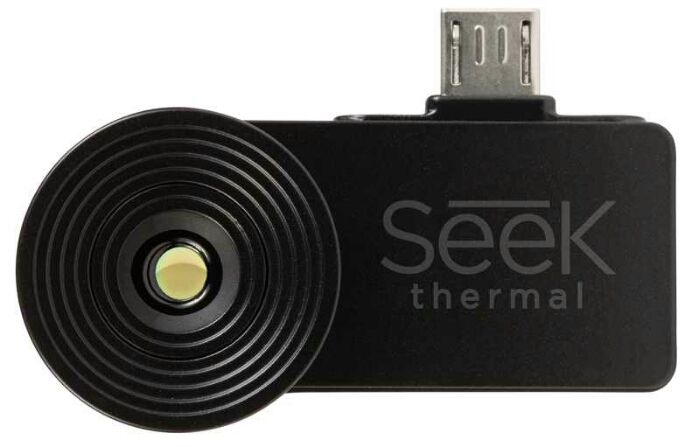 I know what you want (what you really, really want). You want to do some thermal imaging don't you? I'll bet you're constantly wishing that your smartphone could do this. You'd LOVE to be able to see the heat spots in your house. Possibly locate where that annoying draught is coming from. If ONLY you had a gadget that you could plug into your phone to let you do this?
Well HAHA! Today is your lucky day my son, because Seek Thermal have announced a couple of gadgets that's do just that.
Seriously though, there's a definite niche for products like this as traditional thermal imaging tools have been priced quite highly and out of the reach of "normal" customers. The Seek Thermal Compact and Compact XR plug directly into an iOS or Android handset and will let you see where you are losing heat in your home. There's a number of other applications too, and it's an ideal solution for small / medium sized businesses who have previously had to use quite expensive kit to perform the same function.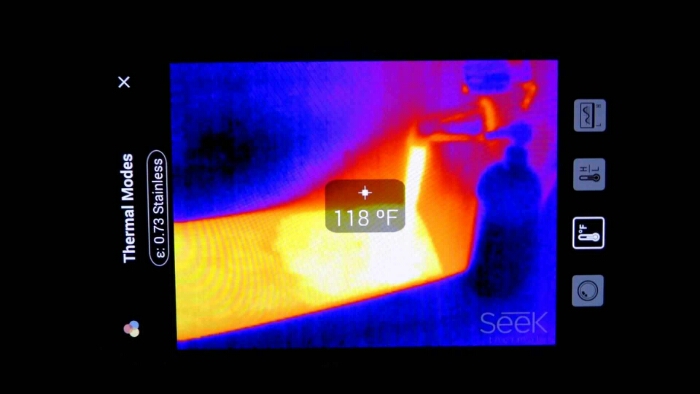 Rob Haycock, Commercial Director at Kondor, tells us..
The support and services that Kondor can offer will allow a new reach for Seek Thermal imagers that are revolutionising the tools that everyday people can access.
The camera produces real-time thermal images with a resolution of 206×156. Images then appear on your phone and you can see it in action below..
If you're interested, head to the thermal.com website. If you're looking to get the Seek Thermal Compact or the extended-range "XR" model, have a look at places like Mobile Fun who have them both on sale here in the UK.