Magazines are old hat now. Sure, you might slick through an old copy of "Readers Digest" at the dentist and perhaps have a quick nose at a Top Gear magazine sitting in the waiting room at the Doctors, but that's about it. Traditional magazines are going digital, and now it's easier than ever to get them on your mobile device.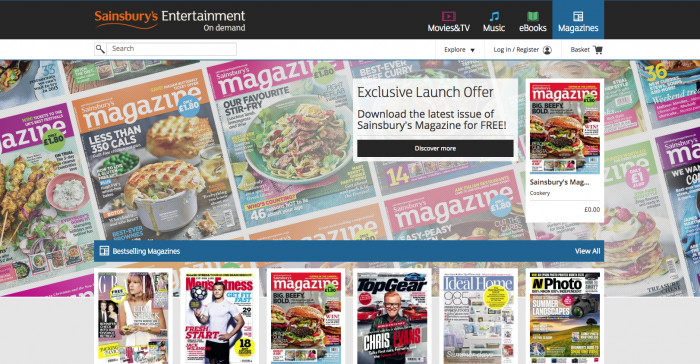 Sainsbury's have launched a digital magazine app which will let you get a copy of your favourite mag electronically. There's thousands of magazines to choose from and, if you're quick, you can get the Sainsbury's Magazine free if you subscribe this week.
Getting a magazine is pretty normal – you either pay the sticker price on the front or save a bit of money and pay for a 3, 6 or 12 month package to knock the price down a bit.

The
Android
and
Apple
version of the app is available (as usual, Windows Phone users will have to look elsewhere). Install and open the app, login with your Sainsbury's Entertainment password and then your magazines will appear. You need an internet connection to download them, but then you can carry them anywhere and take a flick through your regular read easily.
Go to their magazine section for more details or click below for further information.