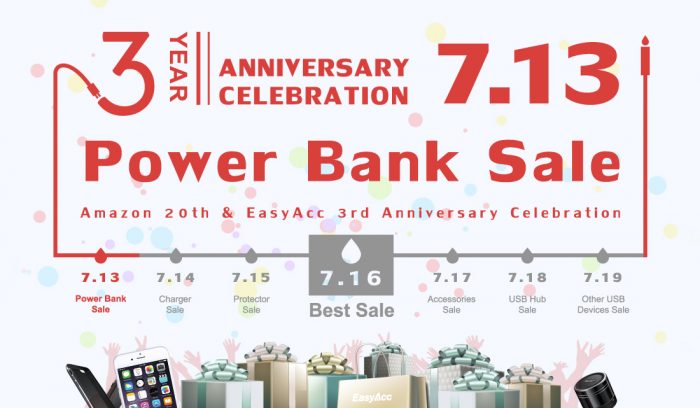 We all love a sale, so I'm just going to direct you all over to our friends at EasyAcc for a 7 day long spree of savings!
Starting today (Monday 13th July), and running all the way to Sunday 19th July, you'll be able to get up to 65% off some of their most popular products. Each day there will be a new category of products getting their prices slashed, so make sure to check back each day to see what you can pick up.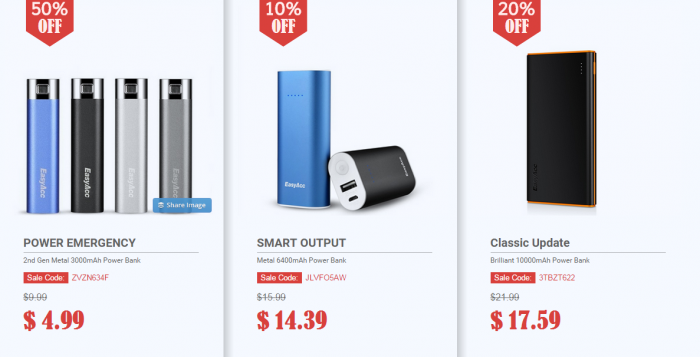 We've recently taken a look at a Bluetooth speaker of theirs and some gaming headphones. Both devices got the thumbs up from our writers (yes, one of them was me) so I'd recommend you head over to get yourself some great little accessories at a great price.

The jewel in the EasyAcc Sale crown is their giveaway competition of the (as yet unreleased) iPhone 6s/7 (whatever it ends up being called). Enter their competition, and if you win you'll receive the new iPhone when it's released.
You can find details of all of this and information on how to enter the competition over at their sale page. Why not check it out? It's as EasyAcc one, two, three…