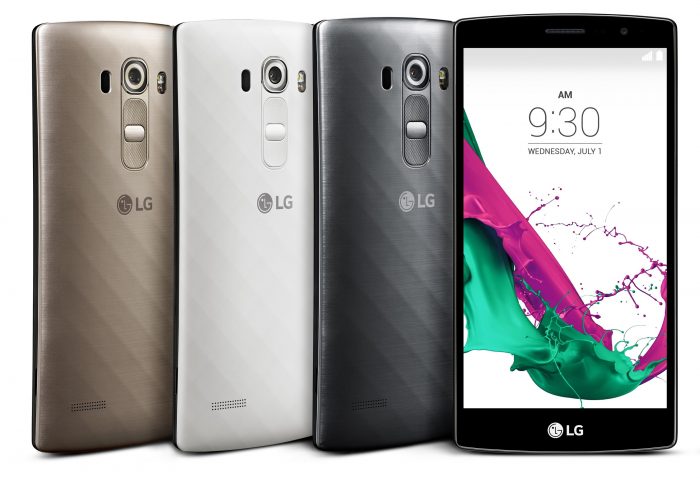 LG has lifted the lid on their latest creation, the LG G4 Beat. The smaller sibling of the G4, obviously.
The Beat is supposed to be a cheaper alternative to the G4, rather than simply just smaller like the Z3 and Z3 Compacts of the world, as is evident in the 5.2-inch screen. Where the Beat makes it's cuts is in everything else.
Sporting a Qualcomm® Snapdragon™ 615 Processor, it still packs a punch and can deal with a lot tasks you throw at it. The slightly less powerful processor also allows LG to pack in a slightly smaller, but still removable, battery without impacting the amount of usage you'll get between charges.
LG have opted to put an 8MP sensor in the back of the Beat and a 5MP one in the front. The rear camera takes advantage of the laser guided wizardry the big G4 has, so producing perfectly focused images is still going to be easy while being well-balanced with their exclusive Colour Spectrum Sensor. Dan reviewed the LG G4 last month and had high praise for the camera. It looks like the situation may be the same here.
The specification sheet for the Beat lists the storage as being 8GB, with no mention of other capacities or an SD card slot…that seems like an oversight. Taking these glorious high resolution, colour rich photos you may need to be making use of cloud storage through the likes of Google Photos…
Aside from the hardware, the phone weighs in at 139g and is only fractions smaller than the G4. There is also no mention of the fancy leather back found on the G4, but then this is aimed at a lower price point.
Actual price and availability isn't set in stone yet but expect to see it hitting the shops soon. If you want a G4 but can't find the cash, this looks like it will be a very viable alternative.