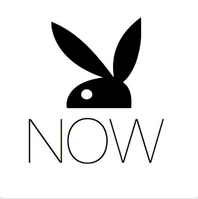 Playboy, that great and venerable publishing powerhouse, have collected some interesting statistics about its readers.  Apparently there are 19 million visitors to its website per month – that's only marginally more than Coolsmartphone gets.  Of those, 80% (15,200,000) use a mobile device or tablet.  Playboy has clearly realised that this means it needs a dedicated app to satisfy the lusts and urges of its readership.  The result: Playboy Now.  Here is the official description:
'This is Playboy's official app, and as you'd expect from Playboy it contains a mix of humor, lifestyle, entertainment and of course, beautiful women. Playboy re-launched its website in 2014, and along with that re-launch came a commitment to build nothing less than "the greatest site the Internet has ever seen." With a simple, easy-to-navigate interface, the Playboy NOW app gives mobile users instant access to Playboy.com's top articles. videos and photo galleries.'
But, wait! The new app has everything that dedicated Playboy readers love, except that every photograph of the 'beautiful women' will feature clothing.  That's right folks, no nudies here.  Now to explain to the missus why you have the Playboy app on your phone…
Playboy Now is available on iOS and Android.  Details are here.