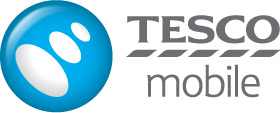 SIM only deals, to me at least, usually mean one month rolling plans. However, if you want to lock yourself into a longer deal and possibly get even better value for money, you can go for a 12 month plan. Tesco Mobile has today become the UK's first mobile network lengthen that, and will be offering to 18 month SIM-only tariffs.
The plans being introduced are as follows..
– £10 per month for 1,000 minutes, 5,000 texts and 1GB data
– £12.50 for 1,500 minutes, 5,000 texts and 2GB data
4G data connectivity is supplied at no extra cost and Tesco will be keeping any handset plan separate to these airtime deals if you go do the Tesco Mobile Anytime Upgrade option. This will let you upgrade your Tesco handset early without an early termination fee or having to pay off your SIM-only plan.
What do you guys reckon? Is £12.50 per month enough to tempt you into a 4G plan with 2GB of data?
Head to Tesco Mobile if you'd like more info.