Last year we took a look at a company called iMend who repair tablets and phones. We gave them a rather poorly iPad to look at which had a broken button surround and cracked screen.
However, they don't just do iPads. They do iPhones, Samsung and other devices too. If it's a Samsung then the Galaxy S3, S4 and S5 are all "fixable".
Luckily, or unluckily depending on the way you look at it, we had a Samsung Galaxy S5 on hand and it had developed a very faint crack in the screen itself. The screen would light up or turn on, so we were flying blind. Here, have a look…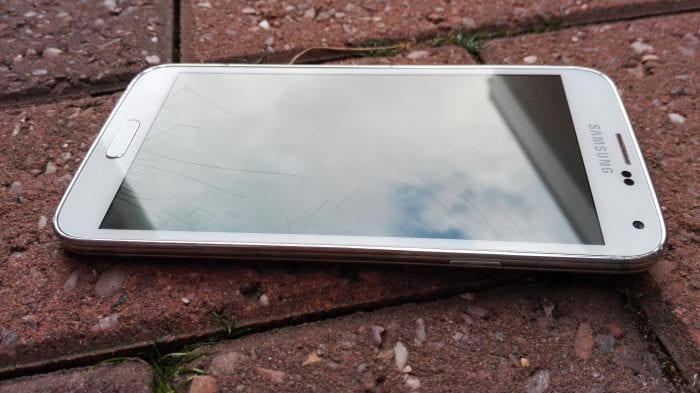 See that on the left? It wasn't the outer screen but the actual screen itself. Just to add insult to injury, the actual operating system still worked so you could hear messages coming in. Annoyingly, you couldn't see what was going on.
This is sadly all too easy to do. Phones are expensive, and even though a lot of us will drop them, we might not pay any extra for insurance because we've already spent quite a bit on the phone itself. It's a risk many are willing to take, but even when a crack or dent does appear on a phone, it can sometime go unfixed because people didn't get that insurance or that think it'll cost a fortune to repair. There's also the fact that so many market-stalls, local shops and eBay sellers offer a repair service of sorts, and finding a good one can be a very hit and miss affair.
Here there was no real choice to wait, so we took it off to iMend.com. As we mentioned before, you can send it off or they can come to your home / office and fix your device there. Depending on your model, they can fix charging problems, broken buttons or a lack of audio for less than £40. They can also replace screens, change batteries, cameras and do other work that you may need doing.
So, I booked the Galaxy S5 repair and it was sent to their HQ..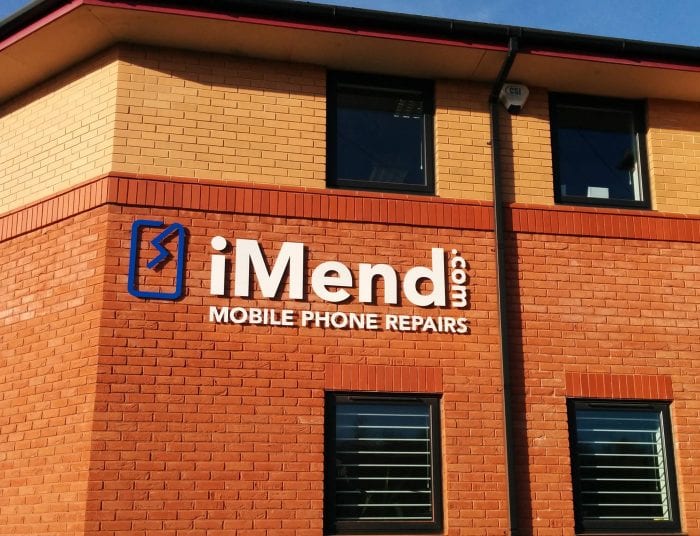 The work is guaranteed for 12 months and the staff use quality parts throughout. We mailed ours in but if you're worried about your pictures and other data you can just choose to have it done in front of you. It's also a "no fix, no fee" and they've already fixed thousands of phones.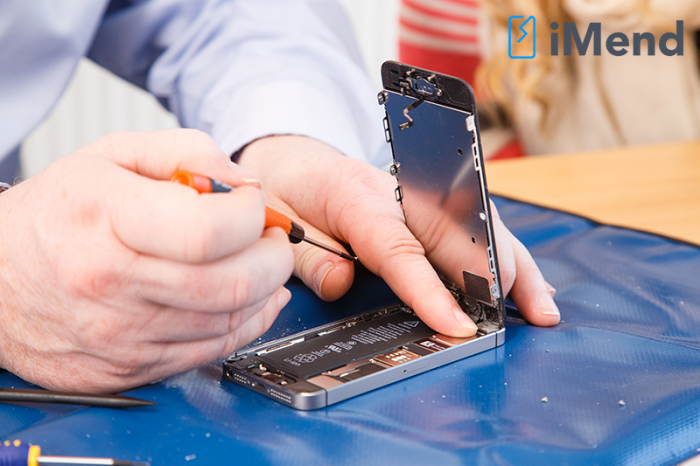 A typical repair takes just 30 minutes, with "mail in" repairs usually fixed the same day and sent out for next day delivery. Here's how ours came back..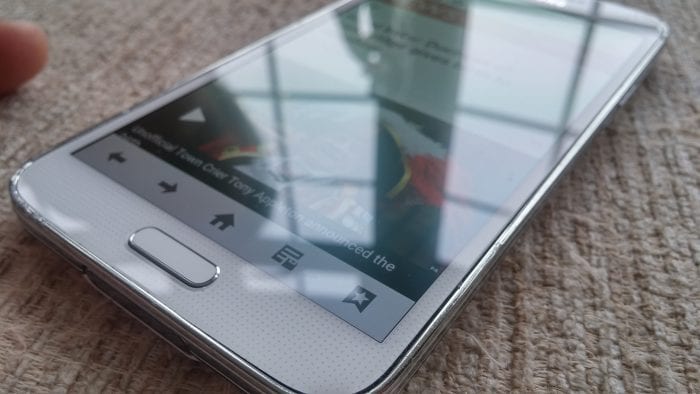 The phone itself had a few scratches on it anyway (due to the amount of times it's been dropped over the months) but the screen now worked perfectly, and there was really no evidence of it being dismantled in any way. Really nice job.
Overall, a top quality repair from a professional outfit by well-trained staff using quality bits. Recommended from us.
However, if you're phone is beyond repair or you don't want to spend any cash on it, you can sell it via sister company Sellmymobile and choose "broken" on the condition tab. There's a good blog post explaining the process here. As an example, if my Galaxy S5 was completely and utterly busted and beyond repair, I could sell it on for £26. It might not sound much, but the comparison prices alter all the time and it's better than chucking it in the bin.
Got insurance? Why not save some cash and stop paying for it?
Don't forget, even if you do have insurance, the excess can be fairly massive. Go and check. We had a look into this last year and it's a bit of an eye-opener. My insurance, when I had some, cost around £8 per month and then £50 excess if I made a claim. Most iPhone and iPad users will be paying £100 excess.
Have a look at the cost of a broken screen replacement on iMend for, as an example, the iPhone 5S. It's £59.99 and someone will come and do it right in front of you. No sending it away and waiting days or weeks – it's done, you're phone didn't go anywhere and you can carry on with your day. The iPhone 6 is a little more expensive, I'll confess. Fixing a broken screen on that is £119.99, but if you check your insurance documentation you'll be paying probably £100 excess on top of however-many-months premiums you've already paid, so you'll probably still be saving some cash anyways.
Overall
Give iMend a try if you've got a problem with your Samsung Galaxy, Apple iPhone or Apple iPad. They also do other handsets too. Having your phone fixed in front of you on a no fix, no fee basis with a 1 year guarantee worked for me. Although I may still recommend insurance at times, there's something to be said for avoiding those monthly insurance premiums and excess charges.