UK network EE has announced they have reached the 10 million 4G customer mark. This makes them the biggest 4G network in Europe.
The company, which was created by merging both Orange and T-Mobile UK, was a landmark merger for the telecoms industry. It meant that 4G could be rolled out even faster by using their existing 1800Mhz spectrum.
Recently BT have agreed to purchase EE for £12.5bn, and this is currently going through regulatory approval.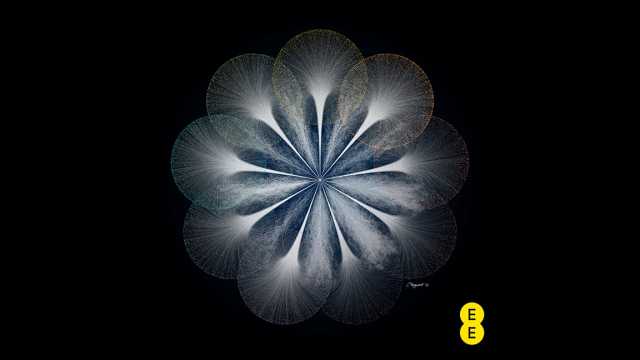 (EE 4G customer experience visualisation by digital artist, Colin Hayward)
As more and more customers come on to the 4G network, data use is also increasing and for the first time, 4G data use has now overtaken 3G data.
EE are predicting that by 2018 their 4G network will be using 16 times the amount of data their 3G network did back in 2012. This is also three times what they are using as of today.
This translates to an exabyte, or 1,000,000,000GB in a year of data traffic!
Below is more information on the news and here is a link to their interesting 'Mobile Living Index'.