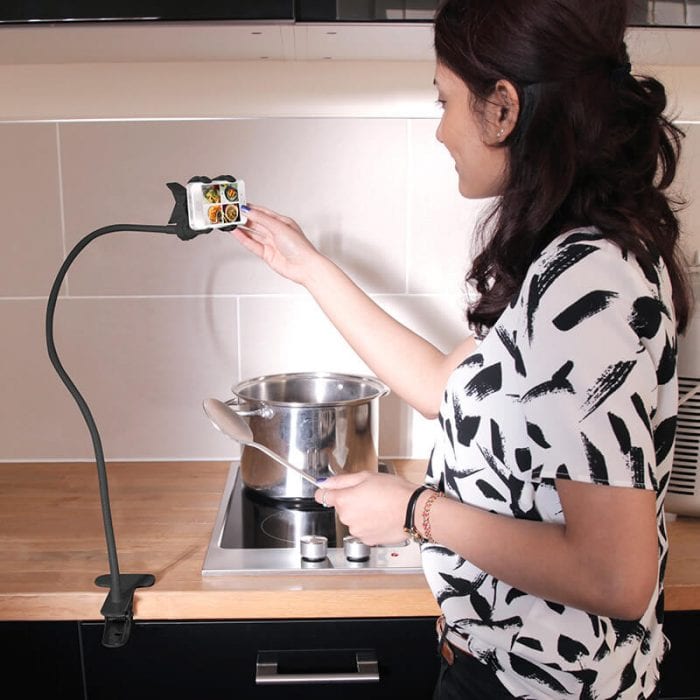 We heard about this gadget a short while ago. It is, in effect, a really long smartphone holder. Imagine the holder in your car, but with an almost 65cm reach.
First of all, don't try sticking this in your car. It's far too long at it'd stick out of your sunroof by quite some distance. You'd look mental.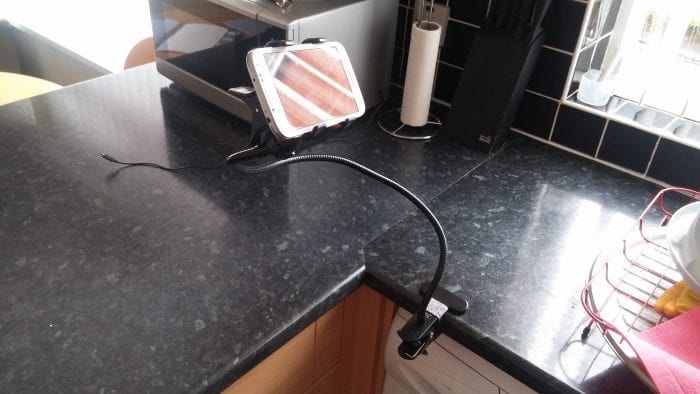 This is designed to fit onto your desk, your worktop, shelf, door or whatever. You clamp one end down and pop your smartphone in the other. In between, a strong but flexible metal "arm" twists and bends into the appropriate shape. In the kitchen, it clamped to my worktop. There was some good padding on the very strong clamp mechanism to stop any chance of scratches. Even the handle was wrapped in some spangle-tastic-material to stop you scratching anything. Welcomed.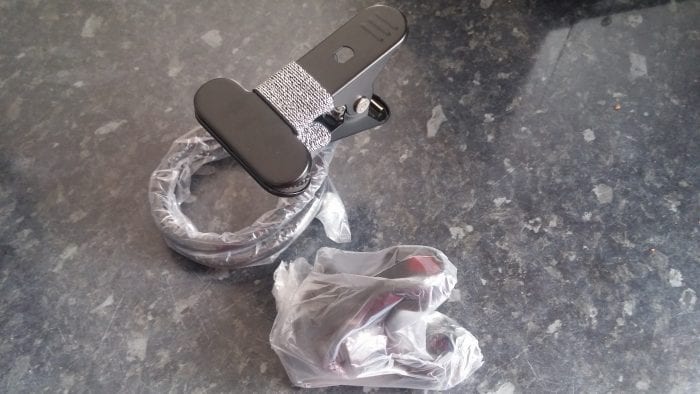 Once you've clamped it down you're free to manipulate the mid-section to whatever shape is required. Bend it round – there's no straight sections and there's no "flop" or "sag", it'll hold whatever position you leave it in. You'll definitely need two hands as it's strong and sturdy.
Video overview.
For those who want the "quick hit", here's the video review..
This thing is ideal when you're cooking – just position it so that your phone is up at eye level and out of the food, water, flour and other bits you might be using if you're following a recipe. You can also clamp it onto your bedside table or cabinet and read a book without having to hold the phone.
The mouth of the phone-holding section acts as both a grip (with soft padding) and a holder which stops your device falling forwards out if the front.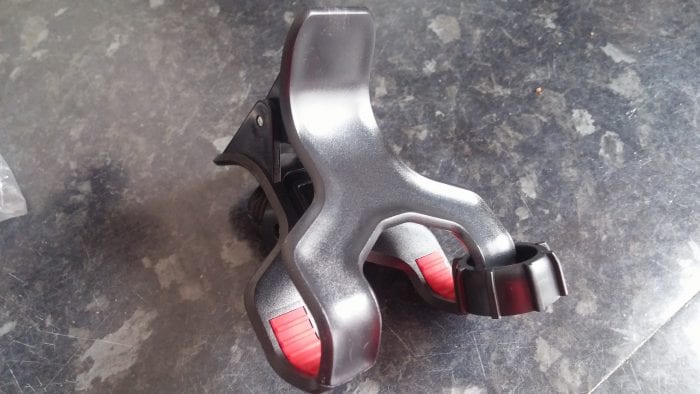 At this point I couldn't really think of much else to tell you. It's tough, well built, has a black polished flexible pipe and a trusty and sturdy gripper to stick it onto any solid surface or shelf. Although it can't hold tablets, the smartphone holder does come with a ball attachment, opening the way for other accessories and holders to come along later.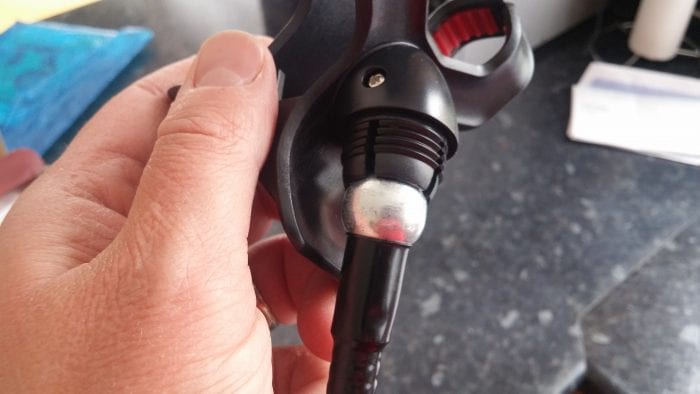 The fact that this ball is here means that the smartphone holder can rotate around. It holds position well and you can easily get it to the angle you desire, although you may have to ensure that the "fingers" of the holder don't cover the screen. This is simple enough and just means that you need to move the phone forward to hold the phone at the end of the "fingers".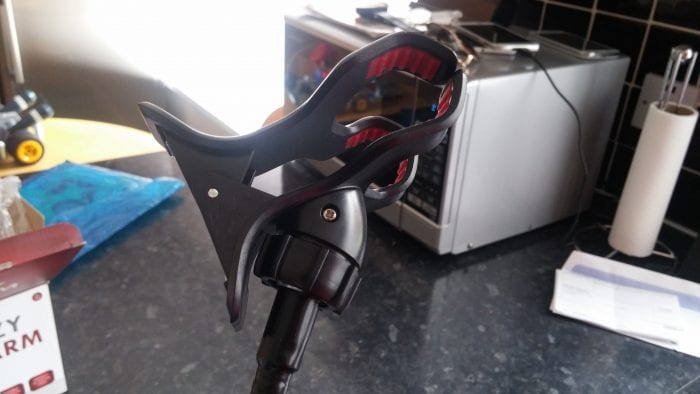 Overall, a rugged holder which is very useful. The only minor issue for me was having some storage place to put it in after using it. I ended up sticking it in a cupboard, on top of a cabinet or under the bed. It arrived beautifully coiled up, as you can see on the third picture from the top of this page, but getting it back that way was tricky because it's so sturdy. I guess, in a way, it'll build your muscles up 🙂
Genie Gadgets have this on their website for £9.95.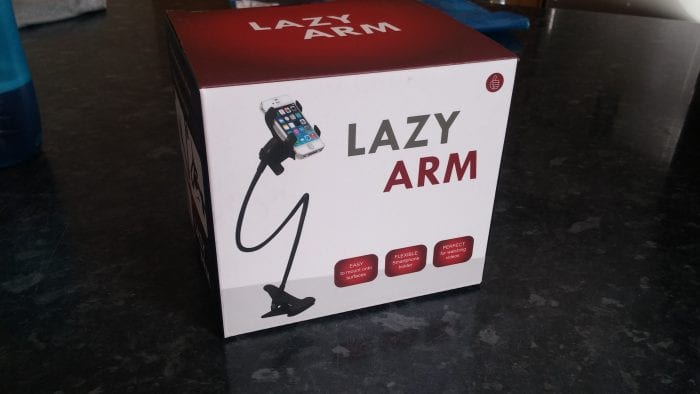 Lazy Arm Review
Price - 9.8
Build quality - 9.8
Design - 9.8
9.8
Strong, well made, holds position well and protected to stop scratches. Great product.