We've all been there I'm sure. That moment when you wish you had a hand to help you or perhaps an arm to do your bidding?
Well, here it jolly well is. This is the "Lazy Arm" and is "more flexible than a Chinese gymnast". I don't really need to do a whole load of describing here, because you can pretty much see what it does below. It's a big, bendy arm that'll clamp to a surface, worktop, desk, shelf or mirror and hold your phone. Ideal for cooking, typing or perhaps in the gym (although you may get some weird looks).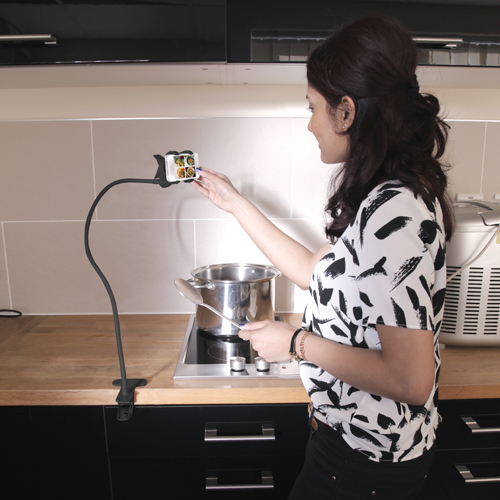 If you're watching a TV show or movie you can clamp it to a nearby table and it'll keep the phone in just the right place. In the bathroom you can have it at eye-level for those "special shower times" but best of all it's just £8.95 from Genie Gadgets.