With all this talk of the new LG G4 it's perhaps all too easy to forget about the G3. It's still my daily driver and, despite me draining the battery surprisingly quickly, it takes great pictures and that 5.5″ screen really doesn't feel like 5.5″.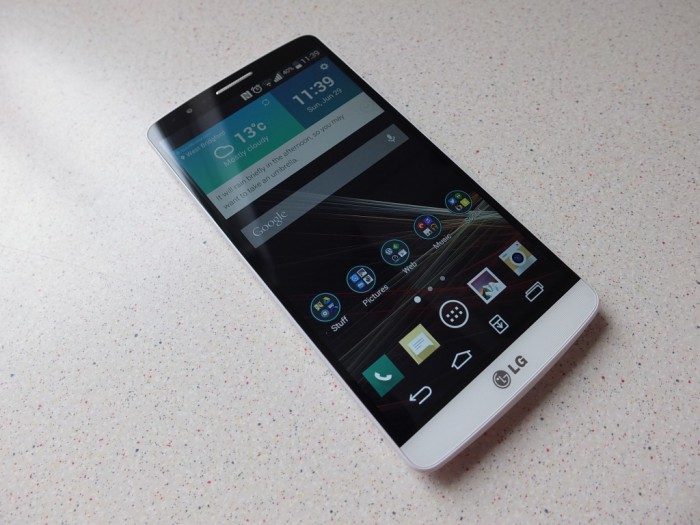 Yes, that sounds a bit bonkers but, when you put the thing next to another handset with a 5.5″ screen, like the iPhone 6+; it's the screens' proximity to the base and edges of the phone that make one-handed functionality possible.
Better still, if you want the laser-focus camera, you'll find that the rear 13 megapixel unit is fast and produces excellent images. Right now on Amazon it's down to just £265 but at the time of writing there's only 15 remaining.
Powered by a quad-core 2.5GHz CPU, there's 16GB inside this version which you can add to with a microSD card. If you want to find out more, have a look at our LG G3 review before you buy.