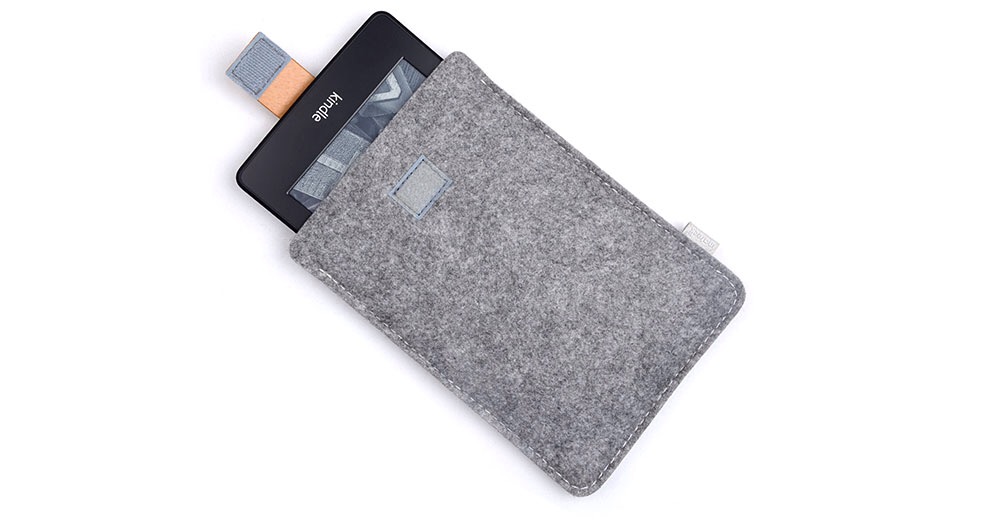 Some time ago I carried out a review of the Inateck iPad sleeve. Inateck have contacted me this morning to let me know of a deal they currently have running on their Amazon Paperwhite Sleeve Case.
The sleeve is made from a soft grey felt type material with white stitching. This makes it resemble an envelope. On one end is a leather band embossed with the Inateck logo. This folds over and closes the end of the sleeve and thus holds the Kindle in place.
The Inateck Amazon Kindle paperwhite Sleeve is Amazon for an already reduced price of £10.99, but if you use the code HQWNDXP4 that Inateck have supplied to us you get an extra 15% off. This brings the price down to just over £9. Bargain.