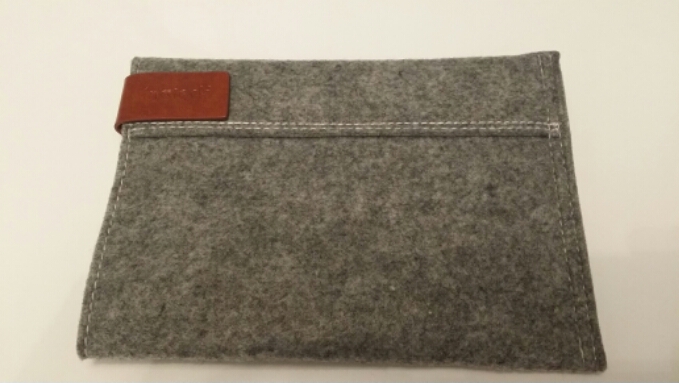 Do you use your iPad naked (ooooo missus, the iPad, not you) or do hide all of the Apple design inside a case ?
I recently took my iPad mini out of its case and instantly remembered how thin and light the device was. I decided that's how I would like to use it from now on, but then you've got the chance of it becoming scratched and dented while you're out.
So my quest for a sleeve type case began. Enter the Inateck TPM-IM sleeve for the iPad mini.
What can I say about a sleeve case? It's a sleeve that the iPad fits in, and that's exactly what it does, with a little added extra.
Design 
The sleeve is made from a soft grey felt type material with white stitching which makes it resemble an envelope. On one end is a leather band embossed with the Inateck logo which folds over and closes the end of the sleeve and thus holds the iPad in-place.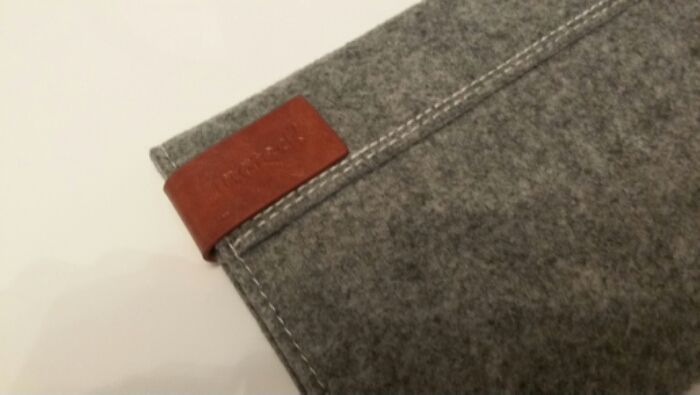 In Use
What more can I say, my iPad mini fitted really snugly inside the sleeve, and the leather clasp closed the sleeve and held it in place. This sleeve would offer very little if any drop protection for your device, but it would nicely protect your device from scratching and denting while your carrying it around in a rucksack for example.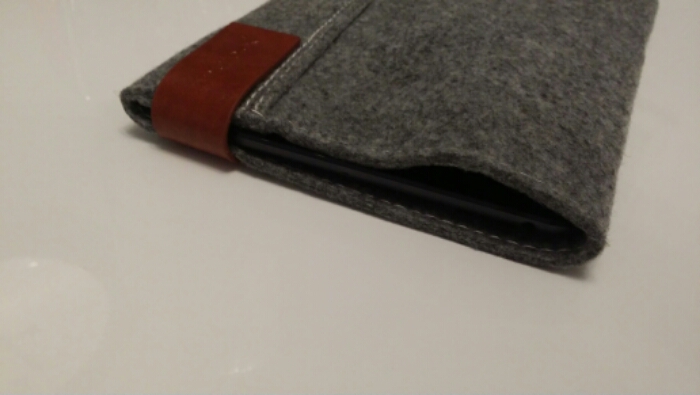 There is one big disadvantage to a sleeve type case, which is that you can't stand your device up for watching media etc. Here's the TPB-IM does its' little party piece, with some clever folding and use of the leather clasp this simple sleeve turns into a stand for your device.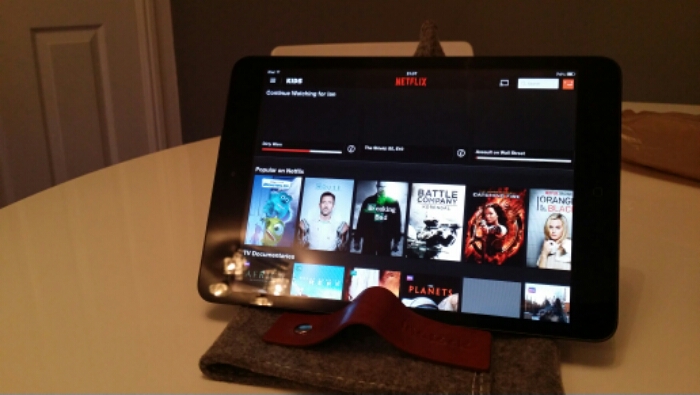 Conclusion 
Many people use folio type cases so that it can be used to stand the device up, but I find these cases bulky and distract from the overall "feel" of the IPad. The Inateck sleeve offers some minimal protection to the device and doubles up as a useful viewing stand. The sleeve will offer no drop protection so it would best used while your device in being carried in a bag etc, and with it being made of felt I am unsure how well it will wear.
You can get the sleeve from Amazon UK for £13.99