Remember the Atongm W008 Smartwatch I reviewed? Well, here's a very similar one for a mere £27.30 – that's just $40.80. As for the specs, the actual promotional shots state that this one has a "HD Camera" which is apparently "As table 300,000 camera" to "Catch the beauty of life". Now, I have literally no idea what any of that means, but what I can say is that it's a VGA camera and in no way "HD".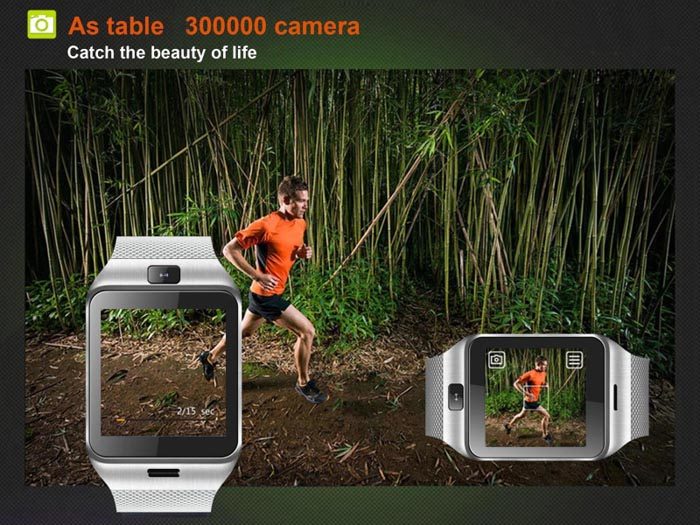 No matter, what you get is a watch which doubles as a phone because, as we saw in the Atongm W008, it can make and receive calls. It also apparently allows you to "easily realize information" with some sort of sync system. I'm assuming it'll basically hook up to your phone via Bluetooth and pull the contact details then.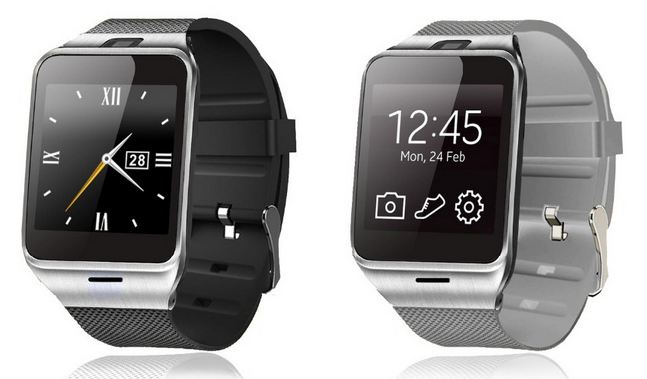 The watch has a 1.54″ TFT screen, NFC capability for easy pairing and a music player. It'll also monitor your sleep and check that you haven't been sat on your bottom for too long with a "sedentary reminder". There's a system which detects when the watch is too far away from your phone and it'll monitor your steps. To be honest, a lot of these specs sound similar to the one I tested, so let's hope they've sorted out some of the issues with the remote control camera app which lets you snap your phone shutter remotely. Other apps include a sound recorder, alarm, calender and calculator. You can even text on it if your fingers are small enough.
Update – We've got another exclusive coupon code for this which knocks the price down to just $37.99. At the checkout just enter GBGV18 and it'll reduce the price. That makes it £25.41.
Get more details here.