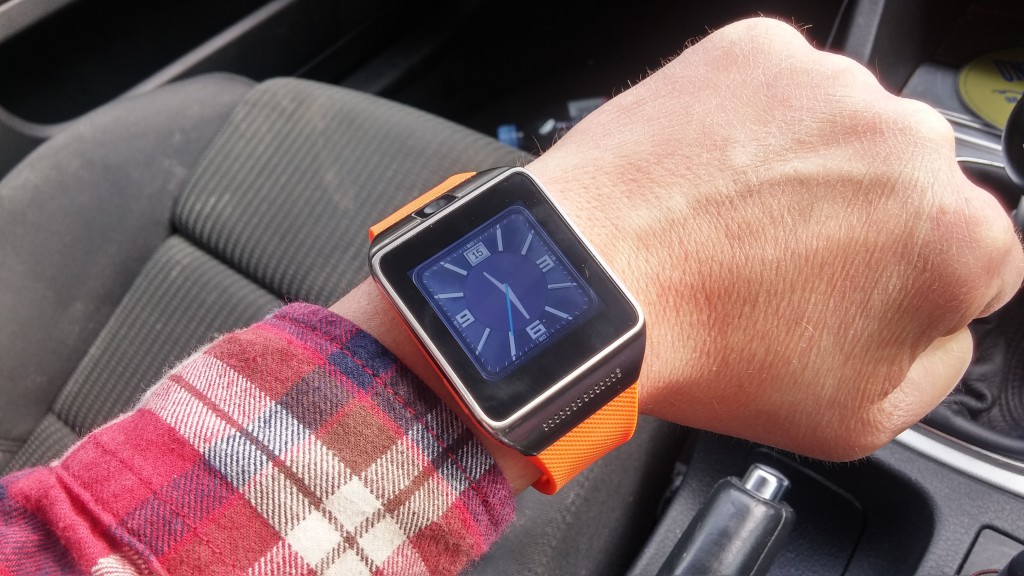 Since I typed my original post about this device it's now dropped in price. At around £40 and supported by lots of supposed "5 star reviews" it seemed appealing, so I thought it was worth a dabble. Fancy a cheap smartwatch? Let's see what it's really like.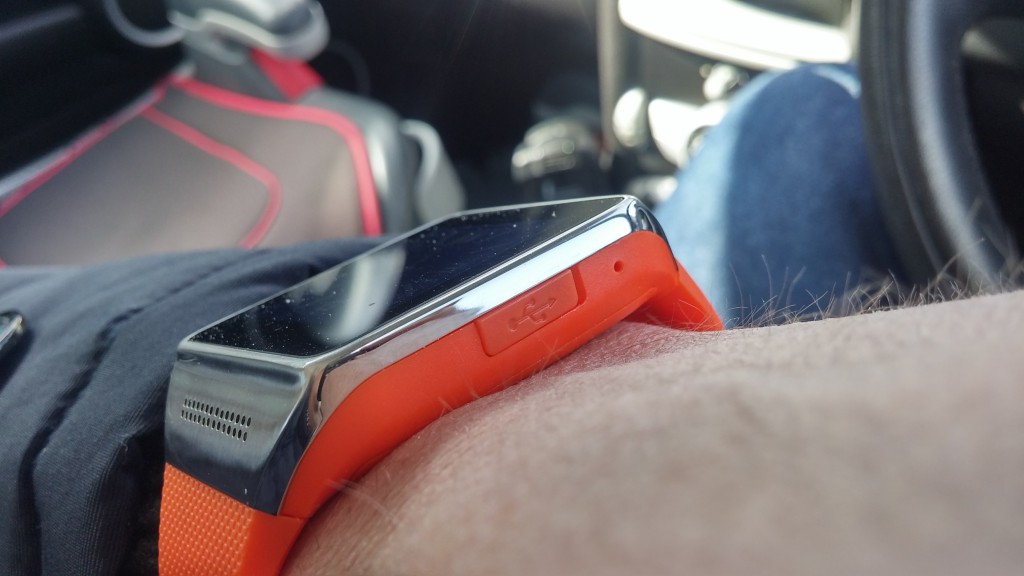 First impressions actually aren't that bad. Yes, it's a little thick, but considering the price it's remarkably well put together and strong. The strap is sturdy and comfortable. Likewise, the buckle is of good quality. Whilst writing this we've just had more details about the Apple Watch, so I cheekily told a few people that this was the "Sport" version of the Apple Watch. A couple actually believed me at first. In fact, you'll see a note similar and slightly reshaped version of this watch on various websites sold as an Apple Watch clone.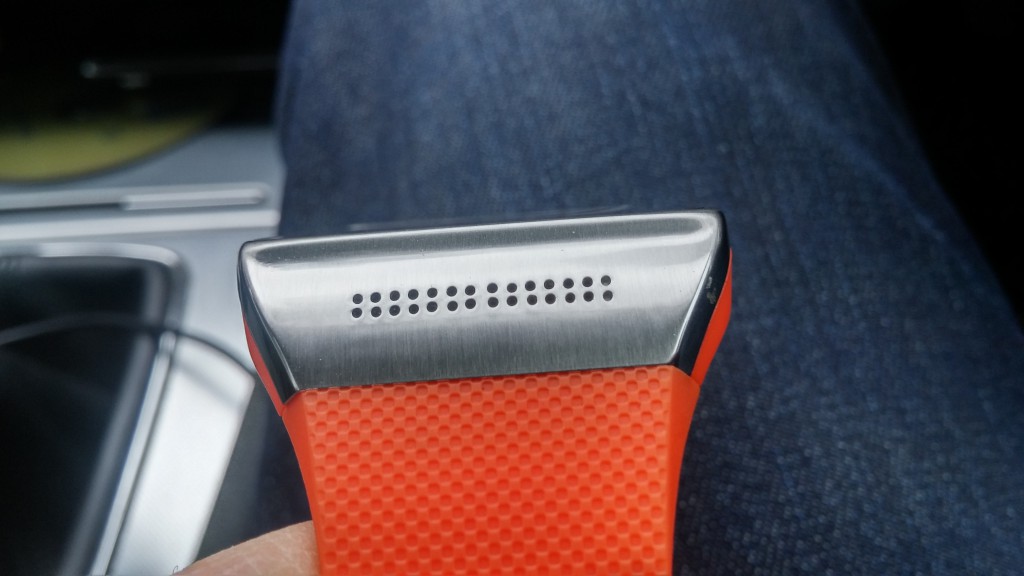 The polished metallic stainless steel front section houses a speaker and, on the top side, a camera. It's a 3.1 megapixel unit which will take the odd shot of "things" you may be interested in (people gave me funny looks on a recent flight when they spotted it) but it won't be replacing your smartphone camera.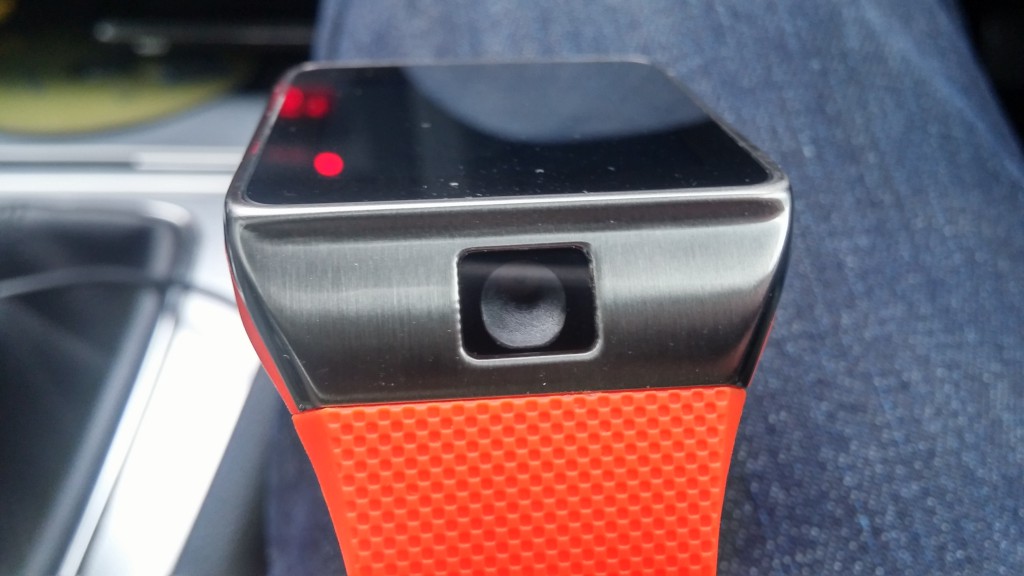 The 1.54 " screen is surprisingly easy to use. It's a capacitive panel and the smartwatch itself runs, we're told, a version of Android. Pop the back off and take out the battery to reveal the SIM and microSD card slot. If you've got music on the microSD then you can listen to it on the watch. Likewise, you'll be storing and snaps or video (it does that too) on your microSD card.
This is 2G only, so when I tried a 3G Three SIM it just didn't work, full stop. This will only work on 850/900/1800/1900MHz GSM networks and, although there's a browser, you'd be mad to try and use it. There's no WiFi either.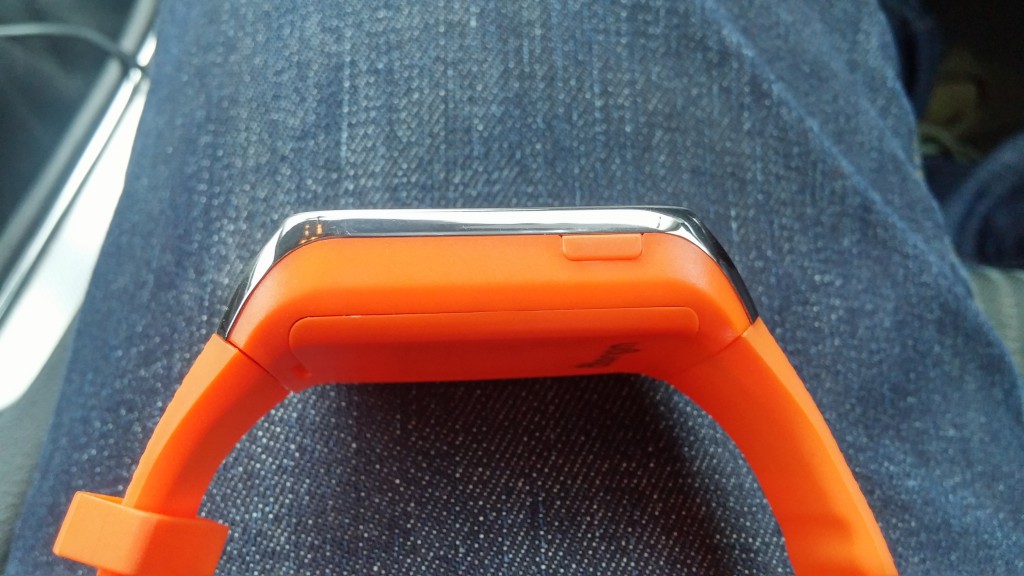 On the sides of the watch you'll find a button to wake the device (and snooze it again) plus a microUSB port (behind a flap) on the other side for charging. You can plug in a set of headphones here too (supplied). This will let you listen to the FM radio or music on the go.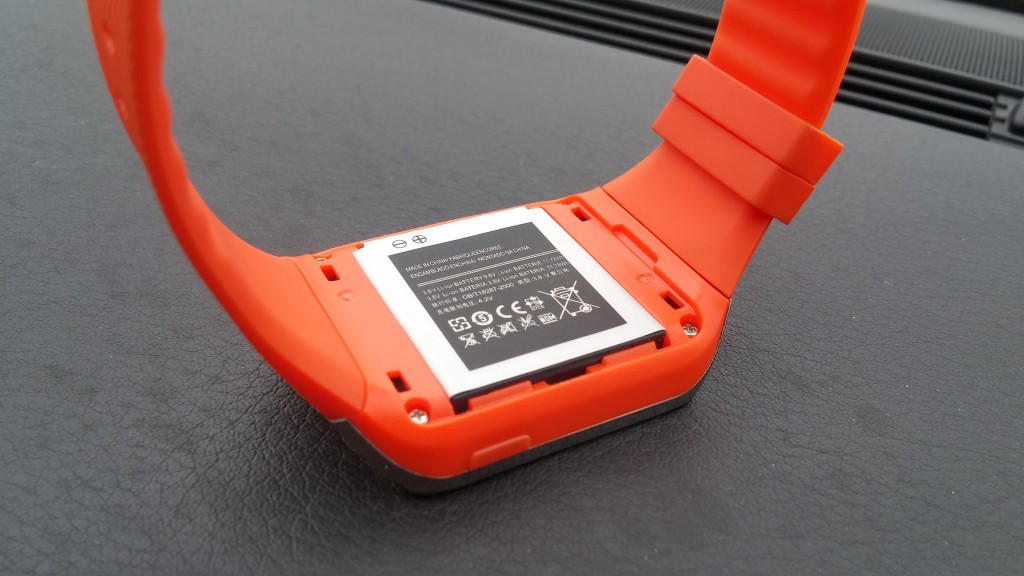 There's a couple of ways to use this watch. Either pair it with your smartphone or use a separate SIM. You can do both and select whether you'd like to use the on-board SIM or make a call via the Bluetooth link to your phone. Both ways work very well, although you have to get past the potential embarrassment of having the intimate details of your call getting blasted out of the speaker up front.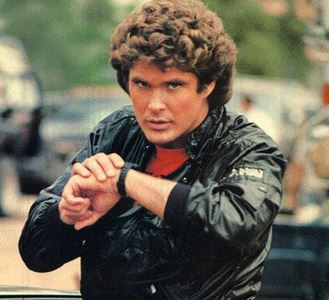 I did try it for a quick call, and it instantly took me back to a scene from the 1980's show "Knightrider" where Michael Knight used an old Casio to communicate with his futuristic car. It was kinda cool, but when your wife tells you that the cat has just been sick on the carpet, it raises a few laughs from those around you. Likewise, there's a few raised eyebrows from people who see you talking into your watch.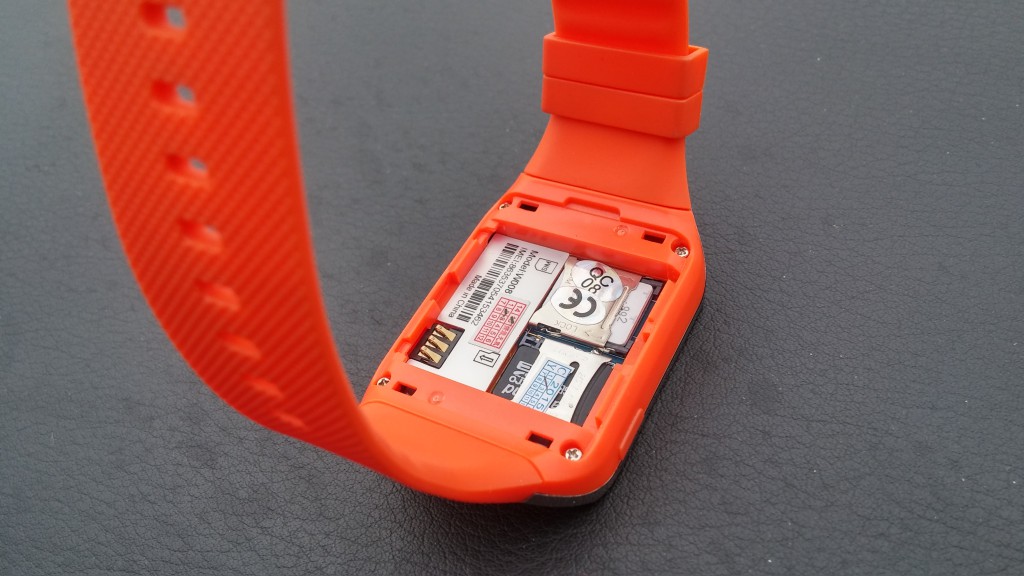 As a recent Pebble Smartwatch convert, I wanted …. I SO WANTED this to work in a similar sort of fashion. I tried it sans-SIM to start with, and paired it with my smartphone. This process went smoothly and I could listen to music held on my smartphone, transfer pictures and use the file manager or make / receive calls. It's all very good.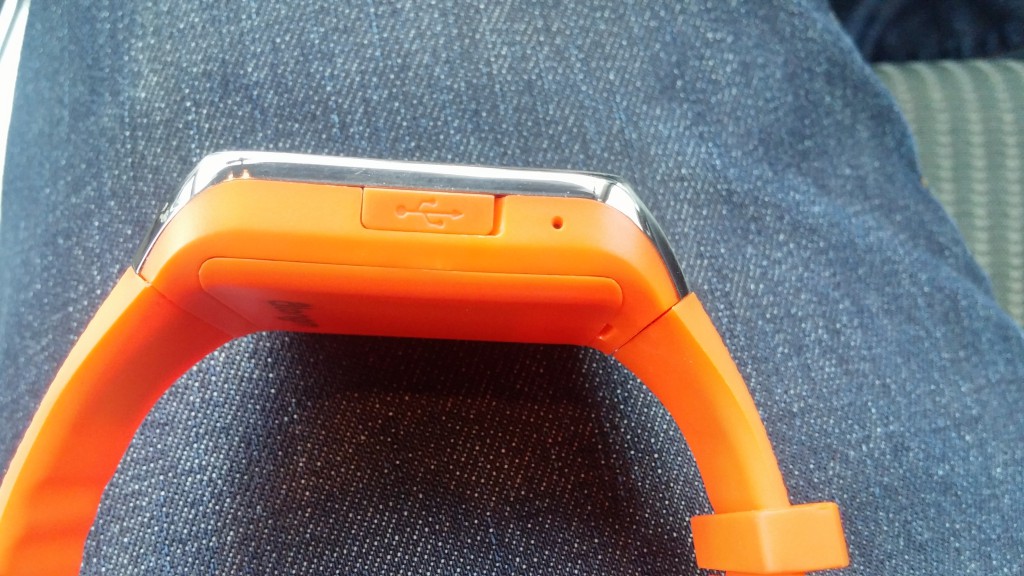 However, the stumbling block came when I tried to use the application which is supposed to push notifications from your phone to your watch. The app itself is hard to find. A helpful QR code on the watch was too small for my phone to scan, but after a bit of fiddling (taking a picture of the QR code on another phone, zooming in, then using yet another phone to take a picture of the picture) it sent me to a dead link. I then Googled all over the place and found more dead links, random FTP sites and several versions of what is supposedly the same APK. The app itself isn't in the Google Play store, and don't even ask me about iPhone as it doesn't look to have an app at all.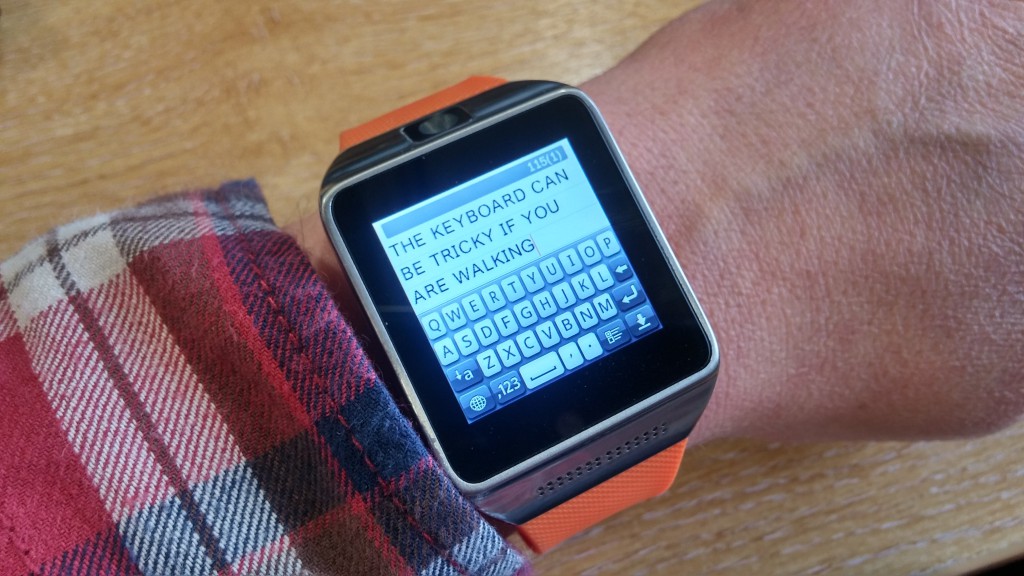 In the end I tried the app on a smartphone running Android Lollipop and one running KitKat. It simply refused to work on both. On Lollipop it crashed every time an app generated a notification and on KitKat it just didn't do anything. Neither would send a notification to the smartwatch. You're supposed to run the app, then go into the Accessibilty Settings on your phone and enable the Smartwatch Helper Service.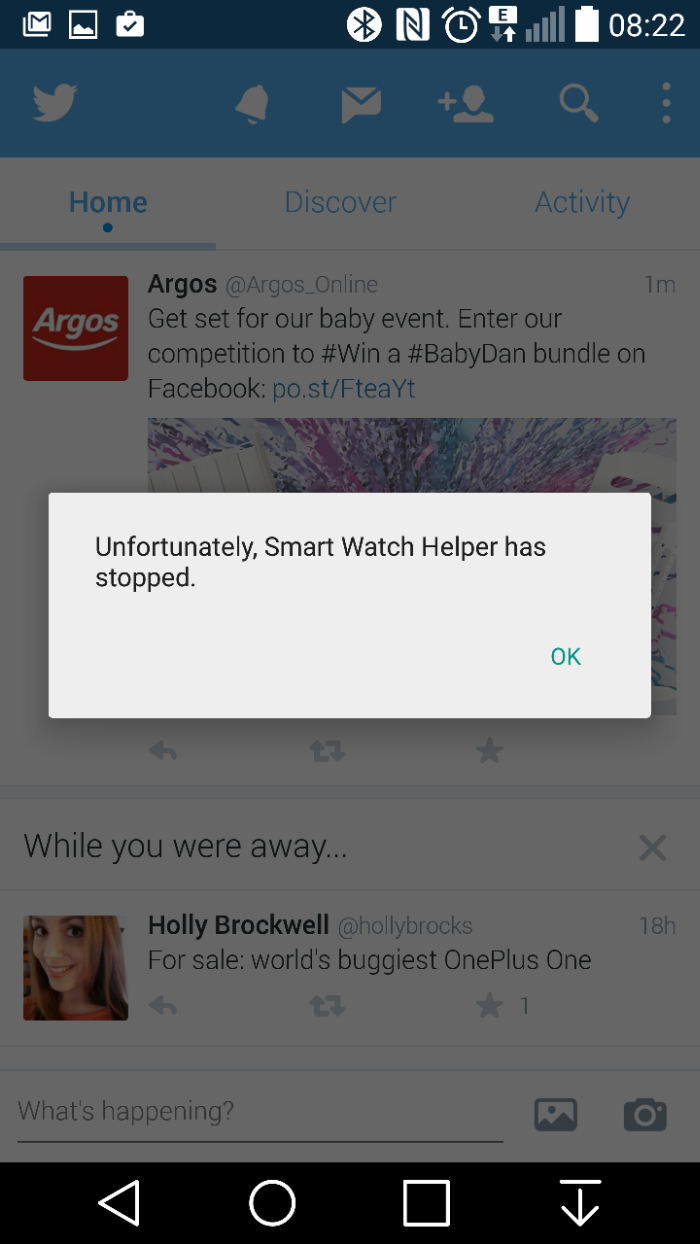 I did this, then told it to notify me about messages, emails and a number of other apps. However, each and every time it simply didn't send the watch anything. On Lollipop it seemed to be trying but just posted up an "APK Exception" error message.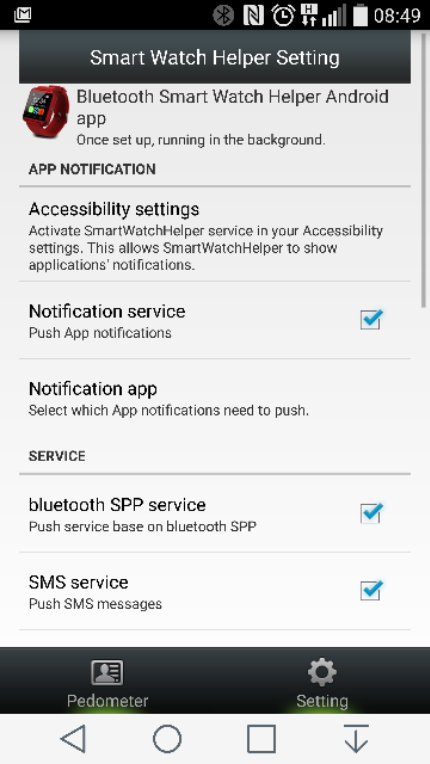 Don't forget, as you're side-loading this app (after downloading it from some random Dropbox / Google Drive / FTP link) you'll also need to drop the security settings on your Android device to allow Unknown Sources.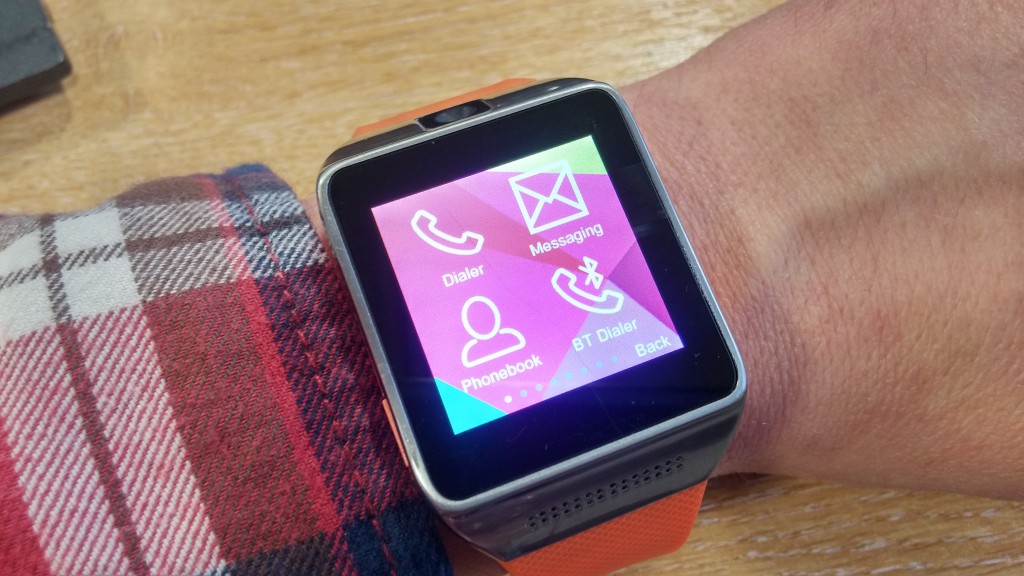 It was a mixture of emotions at times. Yes, the voice recorder seemed partially useful, as did the camera possibly, and the fact that it tells you the time (always nice that) and the small selection of themes to change the appearance. I could (once I got the entry settings correct and turned off the "Smart PinYin" data entry) type out text messages, but I would have to do it while sitting still. I like the fact that it would communicate and act as a Bluetooth headset with my phone too. I could do "OK Google" stuff and it would talk back to me, which was quite nifty, but the on-board pedometer didn't seem to work, the browser (which had homepage with the word "http://wap.baidu.com") needed a lot of setting up and you're only ever going to use it in a dire emergency.
The remote capture needed another random app, which gave me another QR code and another APK. Again, this would be appealing to a degree, if it didn't involve side-loading some random APK from some random Chinese file-store website. Read "a lot of fiddling needs doing to get the most out of this" here.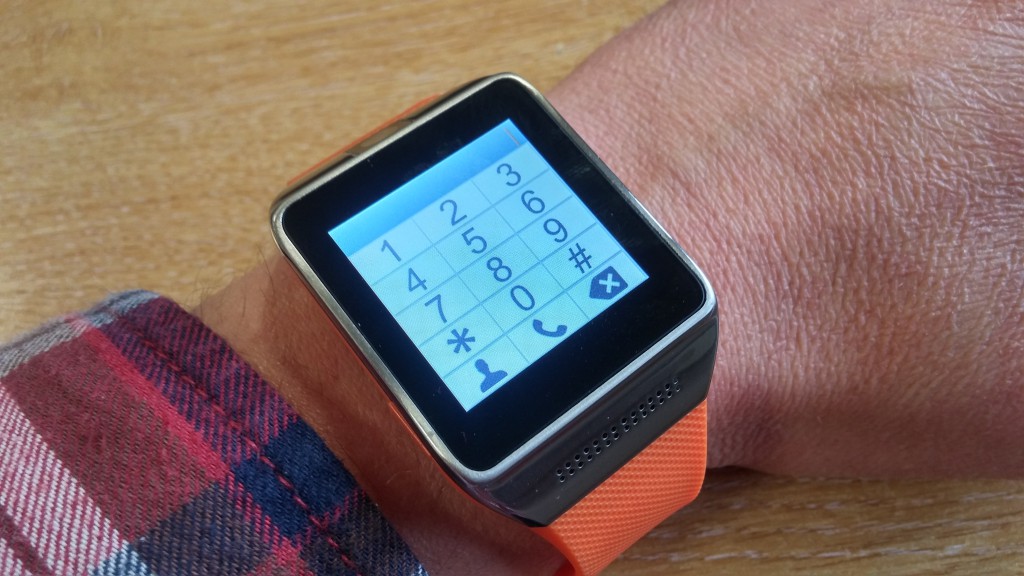 Another app, called "QQ" (I've no idea) was present which just showed "Net Error", plus there's a calendar (which isn't sync'd with your Google account if you're wondering), a calculator, EBook reader (seriously? are you going to read books on a screen this size?) seemed to need me to copy my book files onto the watch and there's an alarm system which worked well.
Even texts didn't seem to pop up on the smartwatch, so for the rest of the review I popped in a SIM card to at least test out the texting and on-screen keyboard. The 240×240 screen worked well enough and it was pretty bright and colourful. You can change the backdrops and icons to a set of four different options. The on-board sound effects are both loud and a little tacky. I quickly turned everything to vibrate to protect my sanity.
The camera seems to have a bit of a life of its own at times, and despite me changing the sound "click" setting it only seemed to maintain that setting whilst I was using the camera app. Go into the app later and the "KERRRRCLLLIIIIIICCCCCCCCCCCCCKKKKKKKKAAAAA" sound is back. Annoying. There was also a big delay between hitting the on-screen "snap" button and the actual shot being taken. This meant that you had to press "shoot", wait for the "KERLICK!!" sound, then wait some more for it to say "Saving". Only then was it safe to move.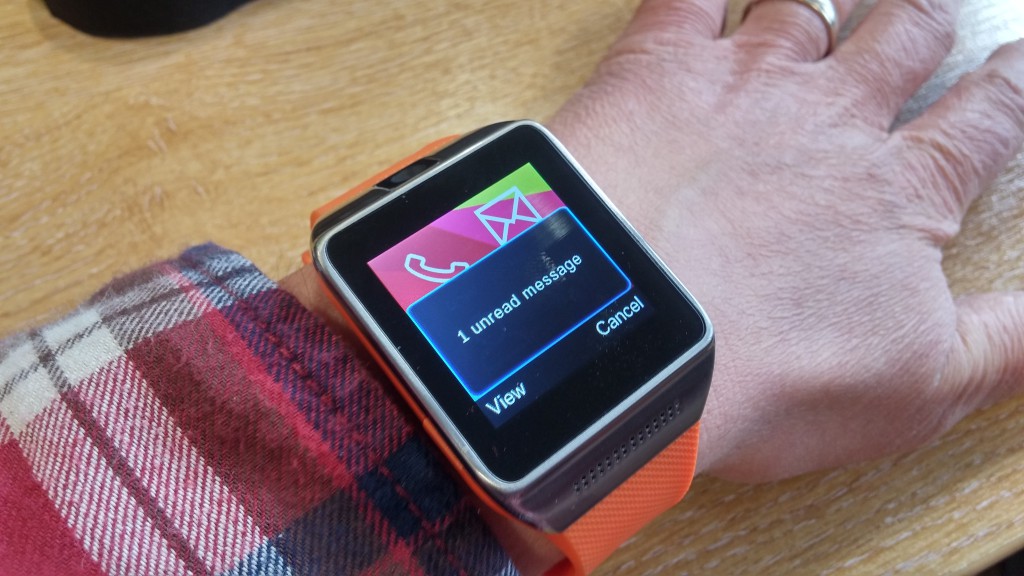 I've got a whole heap of blurred shots, but here's some of the best plus a video too..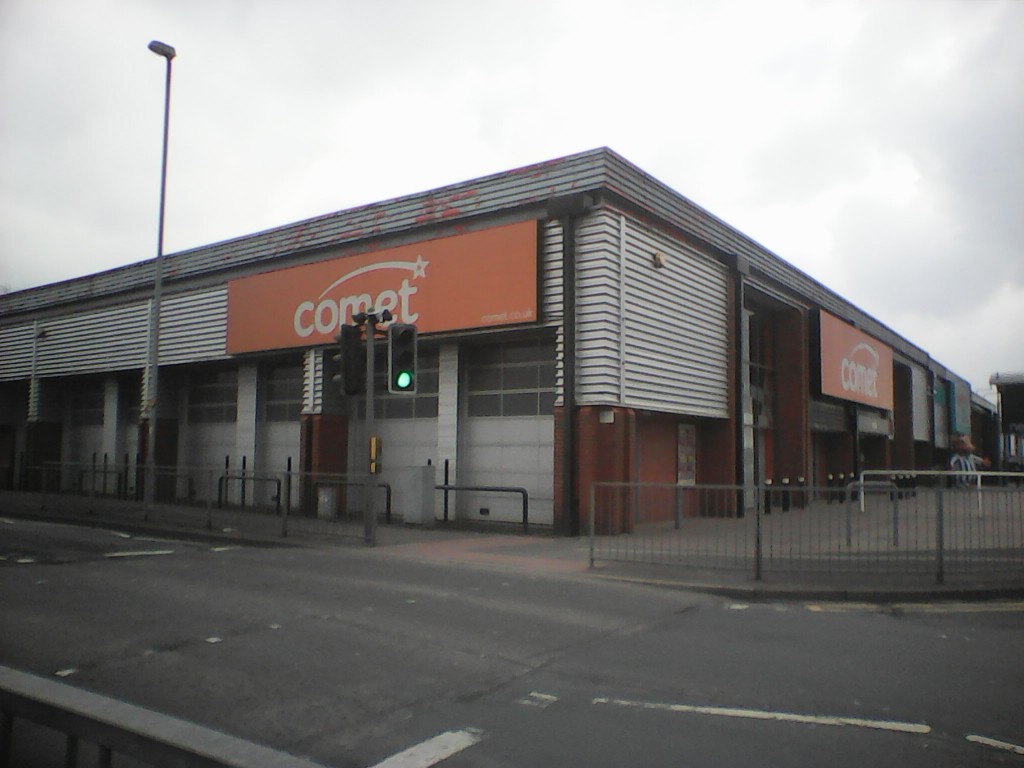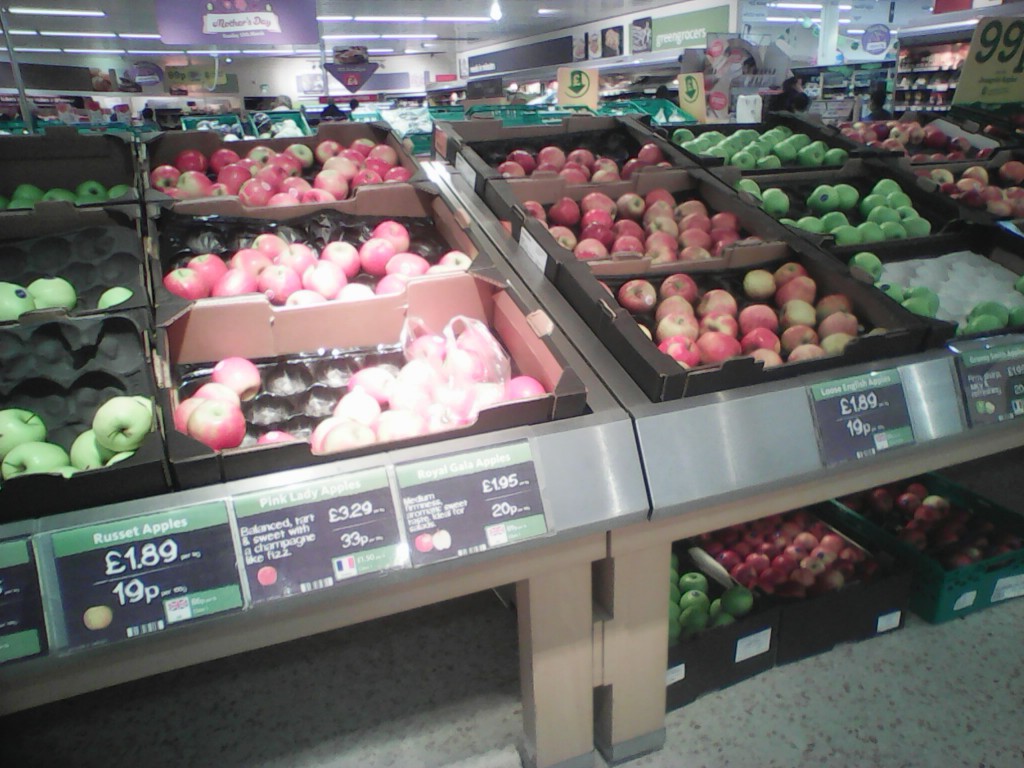 Overall
It's well-built and fairly well designed. I could just get my shirt over the top of the phone but it slightly on the thick side and I doubt I'd choose this orange colour. That said, the equipment here works well and it doesn't feel flimsy or cheap. Calls worked fine and I could just about respond to texts plus the interface was very quick and painless for the most part, despite the small screen.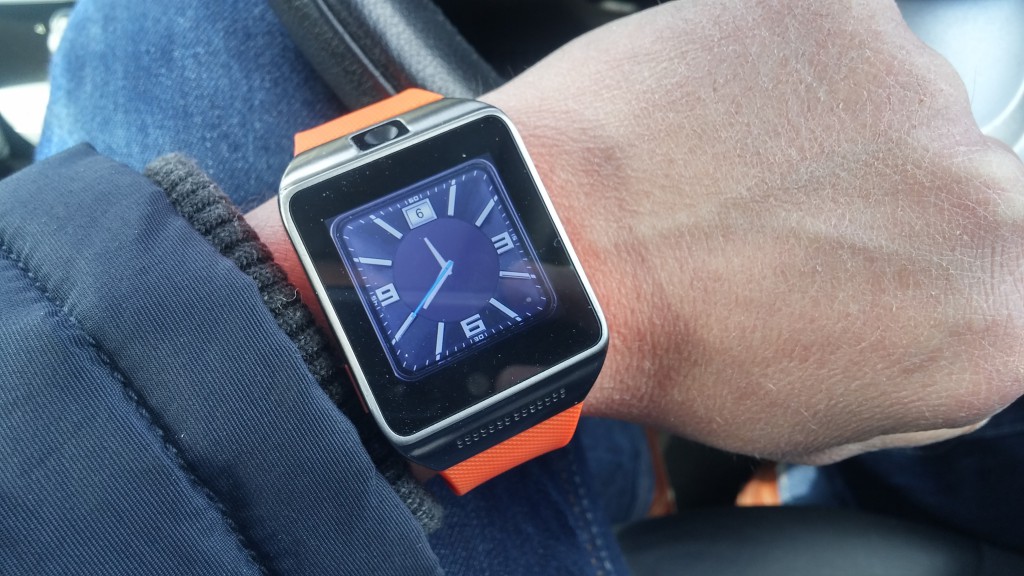 Unfortunately it's just the software support and the apps that I had issues with, plus the fact that none of the fitness apps worked and I couldn't get any notifications to appear on the watch at all. Sure, the "Prolonged sitting" reminder worked OK but I couldn't use it as a sleep monitor really, it was too thick to sleep in.
Shots taken on the camera were a little washed out and fairly basic. The camera is, if you remember to change the camera sound each and every time, a perverts' dream. You can snap shots on the Tube or bus and – at this stage in the great "smartwatch era" – nobody really knows what you're doing.
At $64.83 from everbuying.net that means you can pick up the Atongm W008 for around £44 as of today. To be honest it's worth about that. Drop in a micro SIM, or hook it up via Bluetooth to your phone, and you can indeed make and receive calls from your wrist. With the SIM in you can text too, and Bluetooth (for file transfer, music, voice etc) works perfectly. I only wish I could've got notifications to appear on the watch, then it would've definitely been a recommendation from me. During my searches for the APK I did find several different versions, so it is getting updated. Hopefully they can iron out the bugs so it'll work properly. As it is, if you're prepared to fiddle, you can perhaps get something out of it. I've taken to using it in the car quite a bit as a sort-of hands-free kit. For everyone else it's a fun gadget.
Atongm W008 Smartwatch Review
Build - 8.9
Price - 8.6
Software - 5.1
GUI - 7.5
Camera - 6.5
7.3
Good construction and quality, let down by reliant APK files that just don't work and need to be installed on your smartphone for push notifications.