For many of us using Android, our apps will magically update themselves whenever the developer adds new features or fixes bugs. However, the official Twitter app, which has always been a little buggy on every phone I've tried (try sharing an image directly from the gallery for example), has now got worse.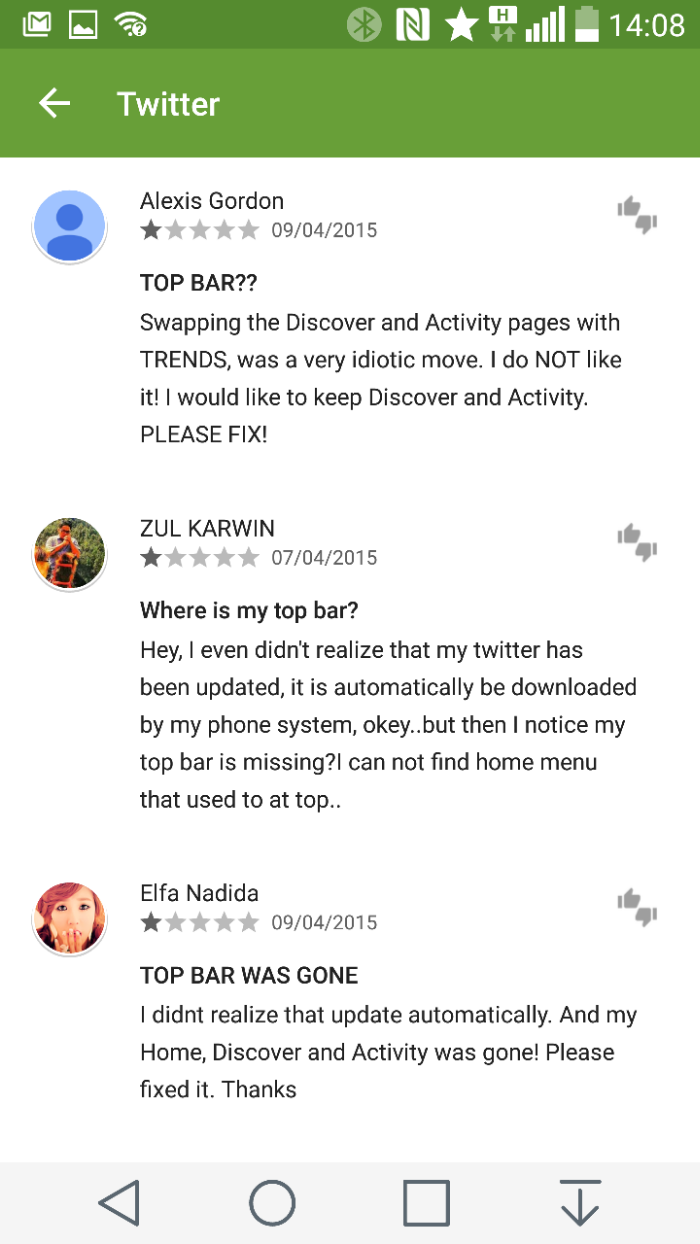 The top bar, which gives access to frequently used features such as being able to ping directly to the top of messages, has now vanished.
It's led to a number of frustrated Android users hitting the Google Play Store to rate the app "1 Star" and to vent their frustrations.
So, if you didn't click the "Auto Update" button and yours is still working, it's probably best to stay where you are for a bit. Otherwise you'll have to tap the "Tweet" icon to go to the top, which is weird in itself.
For more information, have a look at the Twitter app on Google Play.