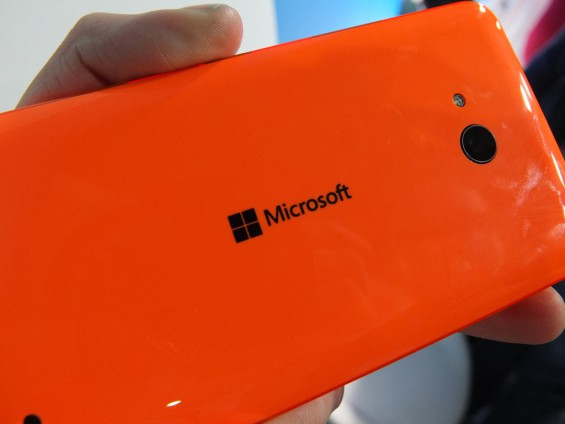 Windows 10 is coming for Windows Phones (hence forward to be referred to as Lumia's in this article) and work appears to be going pretty well. Windows have just announced a raft of new Lumia's that will be able to run the preview version of the new OS and thankfully it's pretty long and exhaustive.
If like me you picked up a Lumia 535 out of curiosity regarding Windows 8.1 Denim update and with the hope of seeing what Windows 10 would be like then it appears we will soon be able to run the upcoming operating system as well! The full list of Lumia's that will be able to run the preview is as follows:
Lumia 1020
Lumia 1320
Lumia 1520
Lumia 520
Lumia 525
Lumia 526
Lumia 530
Lumia 530 Dual Sim
Lumia 535
Lumia 620
Lumia 625
Lumia 630
Lumia 630 Dual Sim
Lumia 635
Lumia 636
Lumia 638
Lumia 720
Lumia 730
Lumia 730 Dual SIM
Lumia 735
Lumia 810
Lumia 820
Lumia 822
Lumia 830
Lumia 920
Lumia 925
Lumia 928
Lumia ICON
Microsoft Lumia 430
Microsoft Lumia 435
Microsoft Lumia 435 Dual SIM
Microsoft Lumia 435 Dual SIM DTV
Microsoft Lumia 532
Microsoft Lumia 532 Dual SIM
Microsoft Lumia 640 Dual SIM
Microsoft Lumia 535 Dual SIM
The post does go on the say that this is not 100% locked down just yet but this is the planned list unless they encounter any problems. You can read the full Windows post here for more details.
So does Windows Phone (curses, I meant to type Lumia's) interest you or are they only for low-level smartphones more aimed for developing countries? Let us know your thoughts and if you'll be running the new preview in the comments section below.