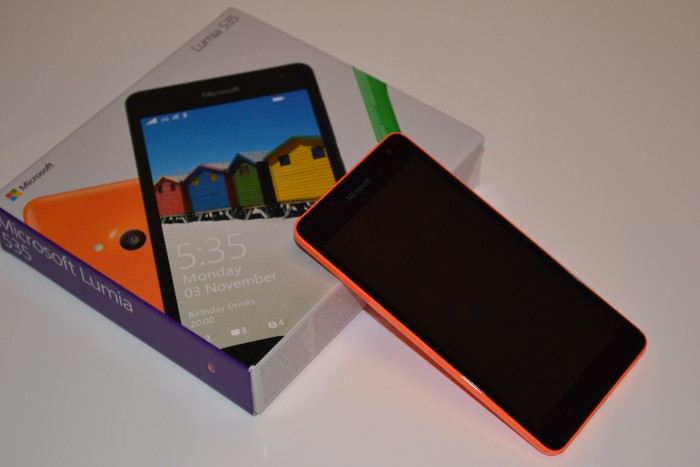 Let me start by saying this: I have been an Android user from the very beginnings. My first Android phone was the T-Mobile G1 way back in 2008. So I haven't really used any other operating systems. Yes, I have had a little play with iOS and Windows Phones as my wife had these phones in the past, but my SIM has always lived in an Android device.
When I got the opportunity to review the new Microsoft Lumia 535, I jumped at the chance. I've gone the whole hog as they say. I've locked my Android devices away and put my main SIM card in the Lumia, and here's what I thought of it.
Good Points. 
Latest version of Windows Phone Denim (giving you the Cortana voice assistant
Price
Interchangeable back plates (in a variety of colours)
Removable battery
SD Card support
Swipe keyboard very good
5Mp front camera
Good battery life
Bad Points. 
No 4G support
Touch screen sensitivity a little "off"
Not a very high resolution screen
Only 5 MP rear camera
Windows App store still needs to catch up
Specs
Operating System: Windows Phone 8.1 with Denim
Qualcomm Snapdragon 200, 1.2 GHz quad core processor
1GB RAM
8 GB internal memory expandable up to 128 GB with Micro SD
15GB free OneDrive cloud storage
220ppi  5" qHD, IPS display, with Gorilla Glass 3
5 MP rear camera with flash
5MP front camera
1905 mAh removable battery
Design.
The first thing I noticed when I unboxed the Lumia 535 was the bright orange rear. This was made out of a shiny plastic and is a real fingerprint magnet, luckily Axicom (the lovely PR people) included a matt plastic flip case, which looks to be made of the same soft touch plastic as my Nexus 5. Further back plates are available in green, orange, cyan, white, dark grey and black, meaning users can switch the colour depending on their mood. Having a removable rear casing also means you get a number of other benefits, such as providing access to a removable battery and a microSD expandable storage slot. This last comes in useful if you like to store a lot of media on your phone. The device has a mere 8GB of internal storage, with an additional 15GB of free cloud storage on Microsoft's OneDrive service.
All the Nokia branding is gone. It's Microsoft all the way now.
In Use.
The Lumia 535 comes running the latest release of Windows 8.1 (Denim), and will hopefully receive the upgrade to Windows 10 when it becomes available.
Windows Phone 8.1 is a slick operating system with lots of animations, but due to the device's low-powered internals, there's a perceptible lag between touch input and on-screen action. This isn't a major problem, and I perhaps only noticed it because I'm accustomed to using some blazing fast smartphones which cost five times as much.
Now contrary to other reviews on the net, I found the keyboard quite a hit or miss affair, with me hitting the wrong key a number of times. Then I found the "swipe" feature of the keyboard, and this matched the best replacement keyboard I've used with a perfect input every time (this may be due to my sausage fingers).
As I said at the start of this review, I have been using Android as my main operating system since 2008 and I have invested a lot in the ecosystem. I thought I would really struggle to find the equivalent apps of the ones I use every day.
I use "Pocketcast" podcast player every day for its cross platform syncing. There is currently no version of it in the Windows Store, but the included podcast player found all the podcasts I subscribe too, and it gave me the option to either download the episode to the device or stream them. The device also comes with Skype, Outlook, 15GB of OneDrive cloud storage and HERE's excellent range of navigation services.
Battery life on the phone was really good. It would easily last me a day and a half of my normal use, compared to 8 hours use on my Nexus 5. This will be down to a not-very-taxing processor and screen.
Despite there being no 4G support for the 535, the phone was able to get some decent download speeds on the Three network.
Camera.
The Lumia features a 5-megapixel camera on both the front and rear of the device. The images aren't terrible, but they're what you'd expect for a phone of this price. The device is capable of taking decent pictures in daylight, with adequate dynamic range and colour. However the images are low-resolution, so can't be enlarged or expanded without becoming blurry. As opposed to its previous incarnation as the Lumia 530, the 535 has gained an LED flash, which makes it more useful at nights and in dark environments.
Some Sample pictures below..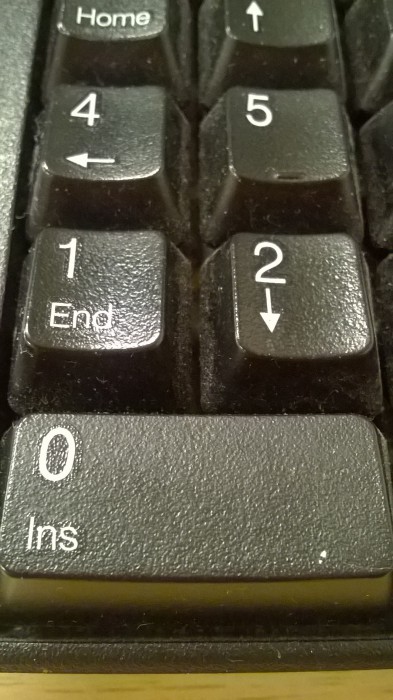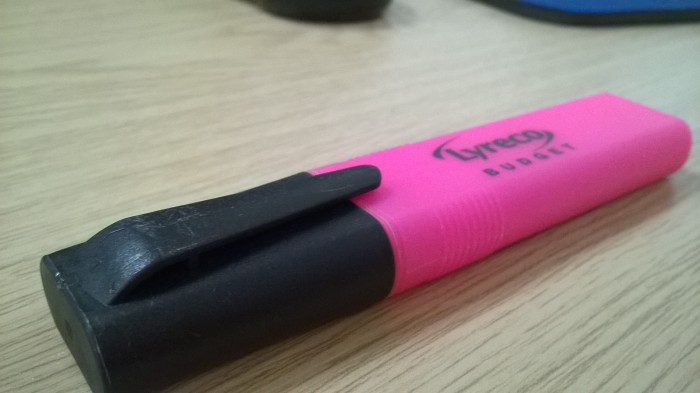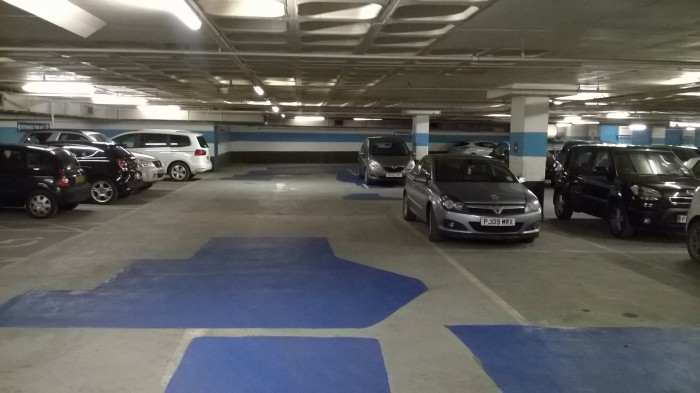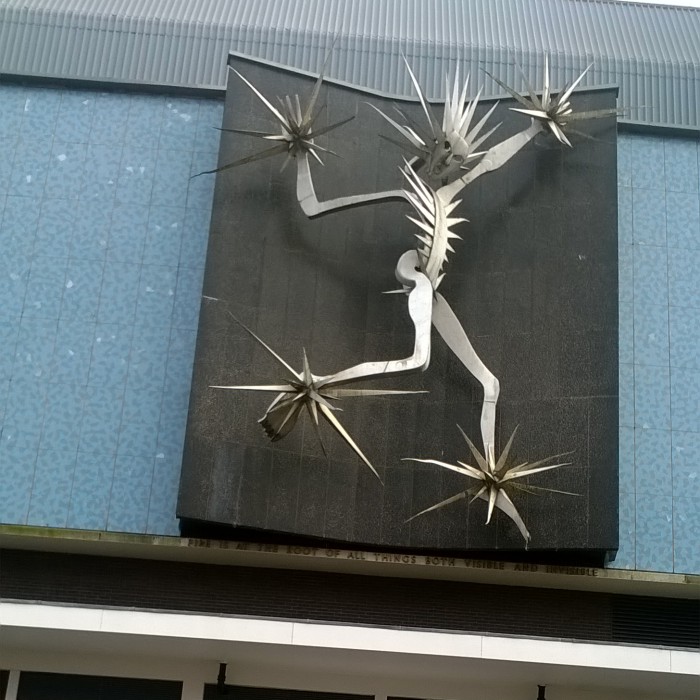 Same picture taken with the front facing camera.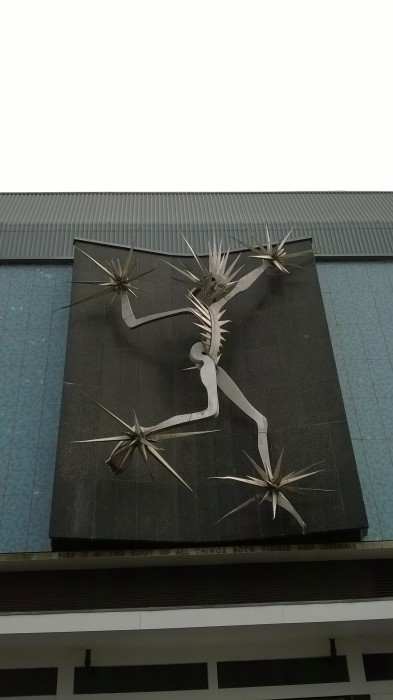 Conclusion. 
The Microsoft Lumia 535 really impressed me with a good build quality, and the excellent number of free services. However the device has its problems – the camera isn't amazing, and the operating system can appear sluggish at times. All of these problems can be forgiven though because for £90, this is a great device.
It's perfect for young people looking for their first smartphone (but will end up losing it on the school bus), or as a second device that you take on a night out, where it's likely to be dropped a couple of times. It's also a good device for people who aren't interested in getting the latest flagship smartphone, but would like to send an occasional email from their phone.
But this little Lumia 535 has done its job, it's turned me to wanting a flagship Lumia device when I come to buy my next smartphone.
The Lumia 535 is currently available in the UK at Amazon, Tesco, O2, Carphone Warehouse and Virgin, priced around the £90 mark, which puts in the same class as the Moto E and the older Moto G's. So if this your price bracket don't overlook this entry level Lumia with all that it has to offer; I think its money well spent.