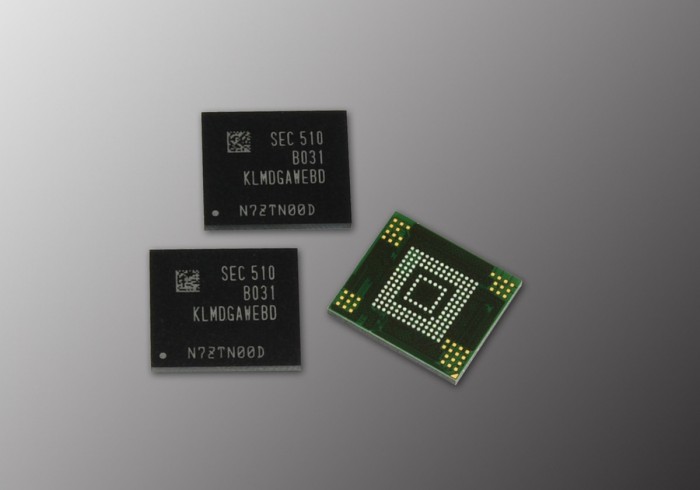 High capacity internal storage is the realm of top-of-the-range flagship devices, which in turn commands a top price. Today Samsung announced a 3-bits-per-cell flash memory chip that promises 128GB of storage for "mass market" (read: more affordable) mobile devices. The 128GB storage solution is built using the more prevalent Embedded MultiMediaCard (eMMC) 5.0 technology, instead of the fast UFS format inside the Galaxy S6. Despite this, you probably won't complain about the speed when it can still read sequential data at a very respectable 260MB per second.
Samsung wants you to know that..
The 128GB module is "four and 10 times faster, respectively, than those of a typical external memory card.
There's no mention of what device the new 128GB storage module will debut in, but it is likely that we'll see a mid-range Samsung smartphone with 128 gigs of internal memory sometime later this year.
Source Samsung Tomorrow