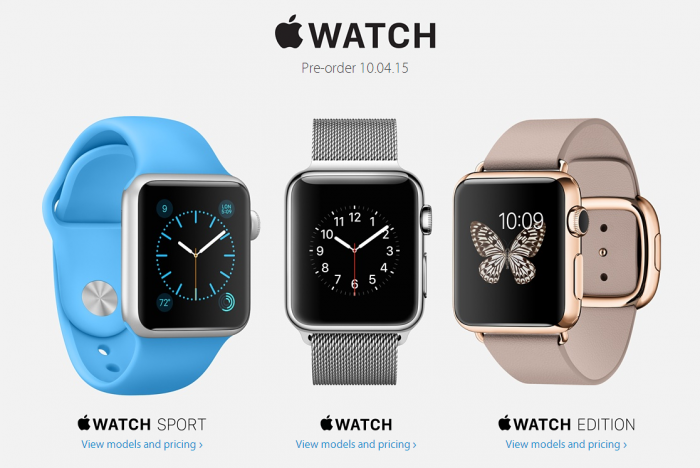 Yesterday we heard and saw official details about the Apple Watch.  US pricing was revealed but nothing was said about pricing anywhere else.  The Apple Store has now published prices here in Blighty and, you won't be surprised to read, we're paying a premium for what is already an expensive product.  Apple claim the price hike outside the US is due to the strong dollar.  Of course they are not alone in charging more for products in the UK – the recently announced new Lumia handsets also appear to be more expensive here than on the continent.  Apparently it is our VAT that makes the difference, something that Apple is quick to highlight in the pricing on its website: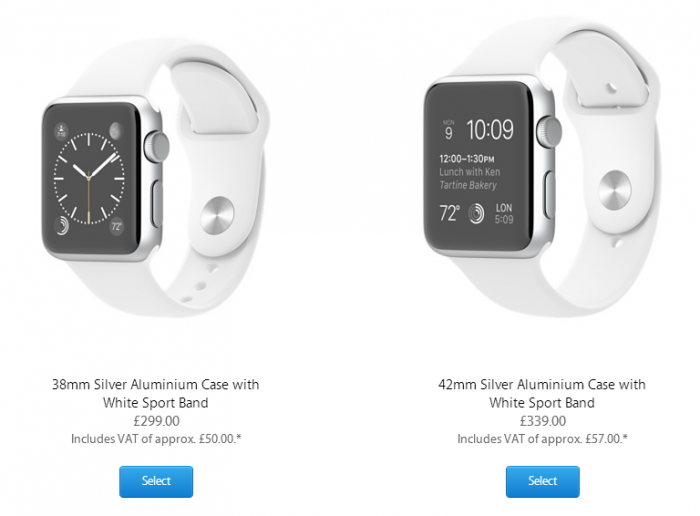 The reason that the VAT has an asterisk is that those buying the phone here but non-resident can claim the tax back.  All very complicated, but it shows the lengths Apple are going to to stress that the price difference is not of their making.
In any case, here are the UK prices for the Watch.  Remember that there are a vast array of different configurations, watch straps and accessories, so you'd best checking on the Apple Store website if you have a specific combination in mind.
Apple Watch Sport – £299 (38mm face size) and £339 (42mm size)
Apple Watch – £479 – £949 (depending on size and choice of strap)
Apple Watch Edition – starting at £8,000…
In comparison, the Apple Watch Sport starts at $349 in the US, or £230.  The Apple Watch starts from $549, or £364.
The Apple Watch is available to pre-order from 10 April and should be available to purchase from 24 April.
Time to start digging behind the sofa cushions for those lost pennies?