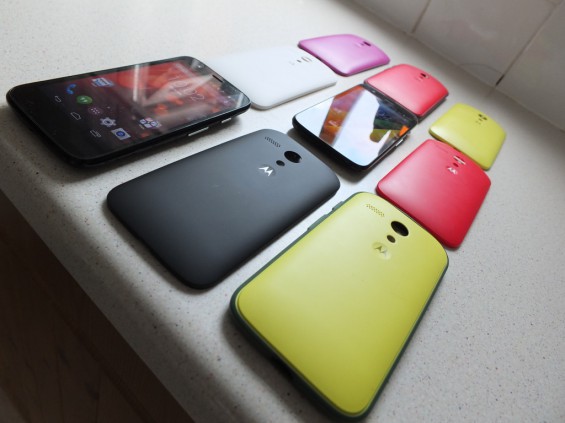 I've owned a Motorola Moto G for a good while now, it's recently become my rugged outdoorsy phone. I'm also keeping it to see how Lollipop runs on a lower spec slightly older device, well this evening my patience has been rewarded as my 1st generation Tesco Mobile 8gb model got a notification that Lollipop was available.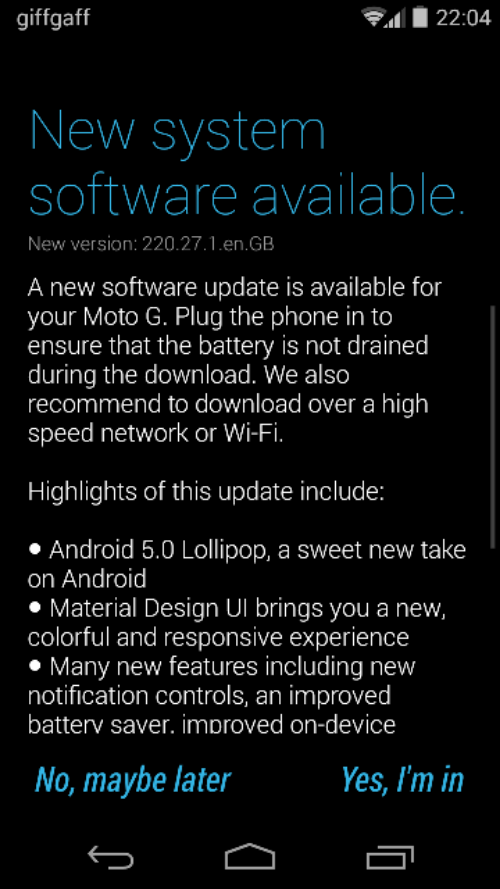 The update comes in at 365MB so make sure you're in WiFi or your certain you've got unlimited data.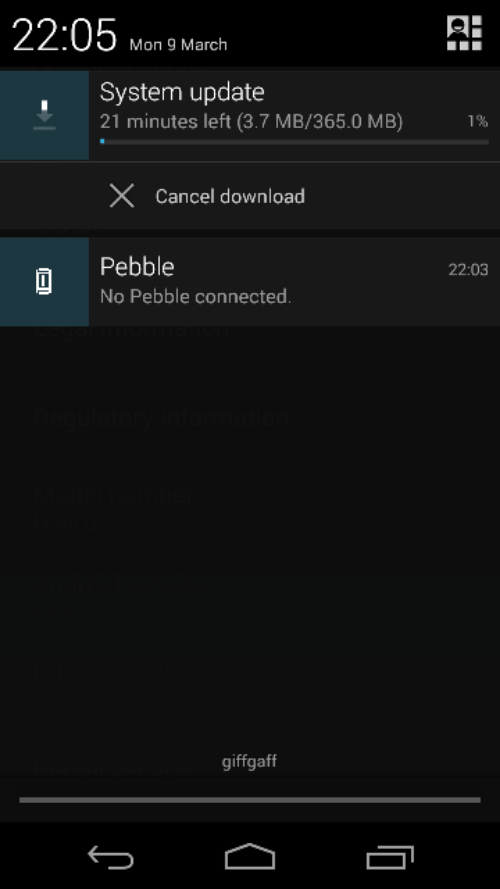 If the update doesn't appear automatically then you can manually check in the Settings>About Phone>System Updates section of your phone. After downloading and installing you should be left with Android 5.0.2, it's a pretty stock Android setup, with the new lockscreen, Ambient display notifications and the new style notification area.