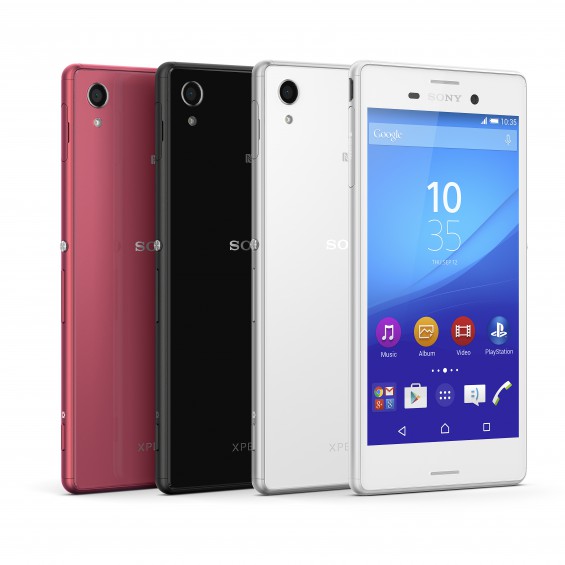 We did mention it in passing, but Sony also announced a mid-range phone called the Xperia M4 Aqua. The Aqua moniker is because not only is it waterproof (IP65/8 rated, but it also doesn't need a cap to be put on the MicroUSB charger.
Before you rush off to go buy the phone for all those holiday times when you need to take an underwater shot, or need to send just one more text in the middle of the rain, there are a couple of other specs that should be of interest; there's a 13MP rear facing camera with an Exmoor sensor and f/2.0 aperture.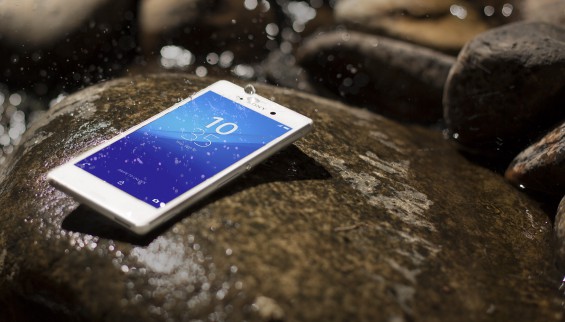 The front camera is 5MP with a 'wide angle lens so no-one's left out of shot', which makes me thing Ellen has a lot to pay for. The 64-bit, Snapdragon 615 processor hopefully builds in some future proofing for the next iteration of Android if they do decide to go 64-bit come this summer. This thing has a 5 inch, 720p screen, which is no surprise considering Sony themselves have stated it's a mid-range phone. 2GB of RAM, Adreno 4-5 graphics, and a 2400mAh battery round out the spec list. Oh, did we forget to mention this thing is only 7.3mm thick and 136 grams?
It's running Android 5.0 Lollipop out of the box, but there's no telling whether that will be 5.0.1 by the time it is released. Speaking of which, Sony has announced more than 100 carrier partners worldwide have agreed to pick up the phone, so there's every chance we'll see it in the UK some time this Spring. If we do, you may have the chance to pick up the 299 Euro phone in a choice of black, white, coral, and silver.
source: sonymobile