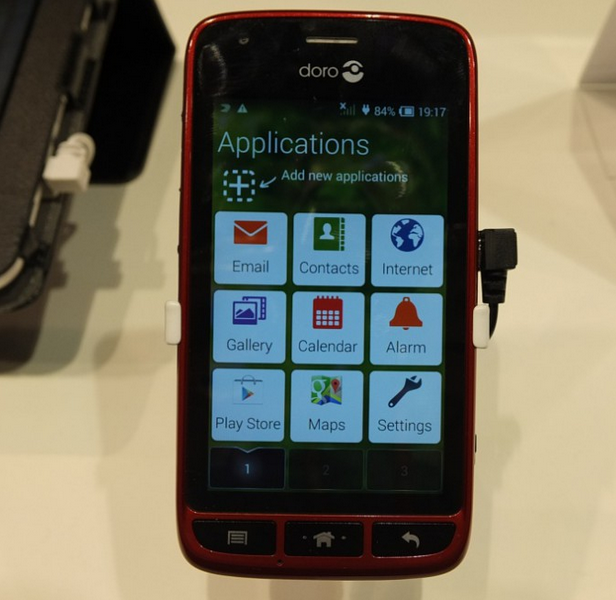 We had a look at the Doro 820 Mini just moments ago, and if you're interested in getting one, Tesco Mobile have confirmed that they will be selling it.
Yes, it's for the elderly, but Tesco are keen to point out the "beginners" who might be interested in this too. Specs aren't going to be flagship, but the 800×480 4″ screen, coupled with a 5 megapixel and it's based on Android 4.4.2. The device comes with an in-built "coach" so that family members can assist remotely.
How much? Well, Tesco want just £10 per month for the device, and it's also available on PAYG for just £99.
If you want more detail on the handset, head to our launch item or the full hands-on piece to see if it's going to be your next purchase. You can buy it from tescomobile.com.