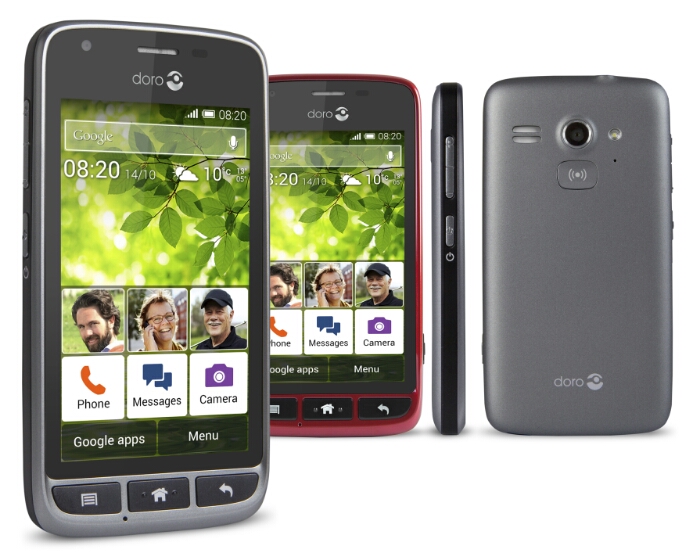 Doro make a range of devices that are really easy to use, aimed at the elderly or technophobes. Today they have announced the Doro Liberto 820 Mini is the "stylish" compact sibling to the company's hugely successful Doro Liberto 820 model that launched in Q4 2014.
Spec wise it's pretty basic :
– 4″ 800×480 display.
– Battery: 1500 mAh Li-ion.
– Standby time: 500 hours.
– Dimensions: (mm) 126*66*11.
– 5MP Rear camera.
The Doro Liberto 820 Mini has a compatible charging dock so the phone can be easily placed in to the cradle – making very convenient for the user and removing the need for fiddly cables. Almost as easy as Qi Wireless Charging.