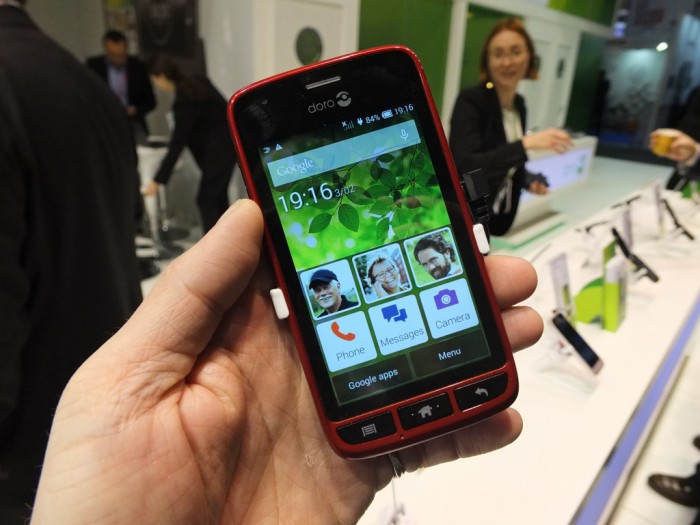 Yesterday Doro announced the Liberto 820 Mini and today we got to have a play with it and the services offered by Doro. So to recap the Liberto 820 Mini is an Android based device for the elderly or for people who want a really easy to use smartphone.
Spec wise it's pretty basic :
4″ 800×480 display.
Battery: 1500 mAh Li-ion.
Standby time: 500 hours.
Dimensions: (mm) 126*66*11.
5MP Rear camera.
Based on Android 4.4.2.
£99 on PAYG.
Here are some hands on shots with the Liberto 820 Mini.
The 820 Mini is a surprisingly nice device, it's really well built and whilst playing about with the device and the Doro launcher you really get a feeling that Doro have put a lot of thought into the software and what their demographic which actually want and use. We should be getting one of these for review fairly soon, so keep your eyes on us for the review. I've also got a hands on video with the 820 Mini, here you go.
https://www.youtube.com/watch?v=kehUGGxuwGs