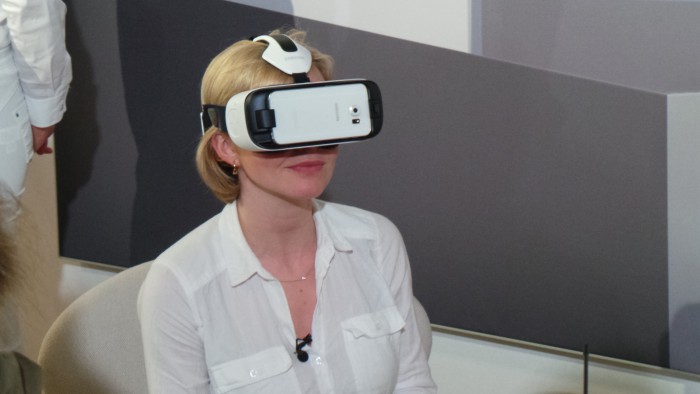 During the big Samsung launch we also saw the new Gear VR Innovator Edition. This was just minutes after leaving the HTC event, where their HTC Re Vive was on display – on the stage at least – to give you an immersive gaming experience.
Here Samsung are working with Oculus to make their VR headset work perfectly with the Galaxy S6 and S6 edge. Me? I'm quite happy with the ultra-cheap Google Cardboard version, but this slightly more expensive version will let you watch movies and TV shows in full cinema-scope viewing … provided you don't mind having a big thing strapped to your face.
The new version is more comfortable and can be powered by the USB port. Further Gear VR content can also be downloaded via an Oculus Store.
If you want one, you can already purchase a headset for £199, with this S6-specific version coming soon.