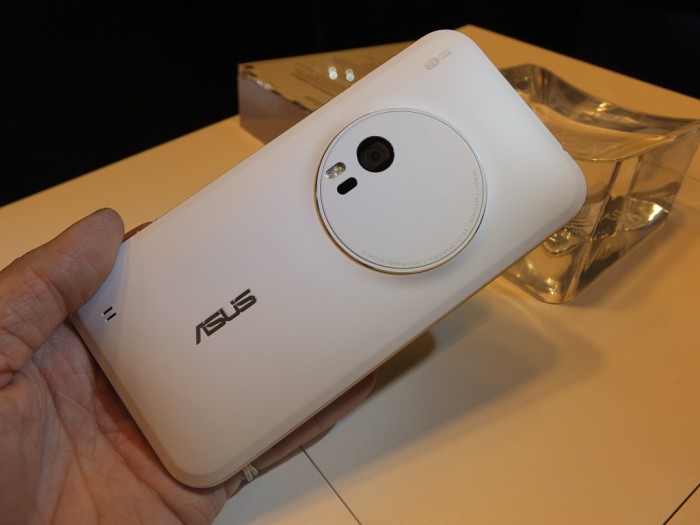 The Asus Zenfone Zoom has a lot of people interested, it's an Android device with an optical zoom lense and it looks rather like that Nokia phone we all know and love. The only problem was when I arrived at the Asus stand I just couldn't find it.
I eventually found one in a box that wasn't turned on, and non of the Asus staff could explain why it was in the box and why we couldn't have a play.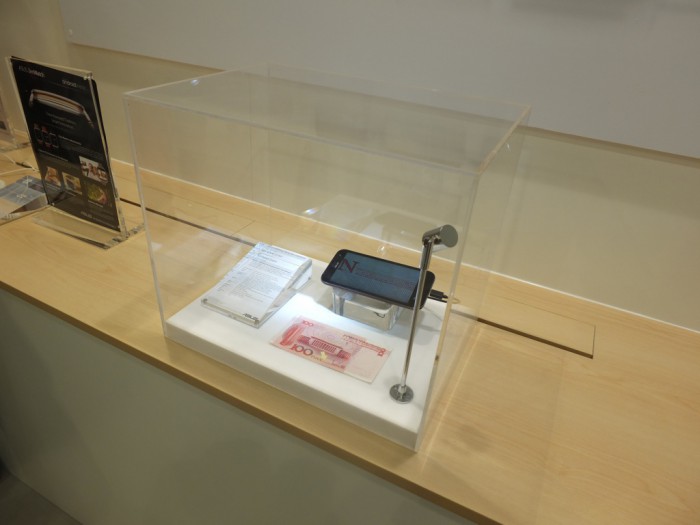 So after five minutes of me voicing my conspiracy theory about how the Zenfone Zoom is nothing more than a proof of concept they let me have a play with a plastic dummy version of one. Not in a box and not able to turn on……
Here is what it looks like up close, if and when this becomes a reality it will be a really nice device……. If and when…..