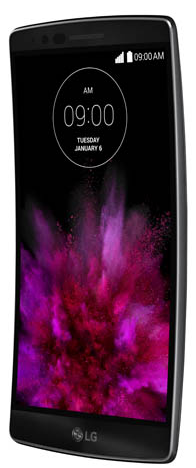 If you want the LG G Flex2 then get your wallet ready, it's not too far away. LG have been in touch with us to state that Sprint in the USA will be getting the handset first, and then Europe and Asia shortly after. In the UK Vodafone and Carphone Warehouse are confirmed and they'll be making it available from March.
The curvy handset features a 2GHz 64-bit octa-core Qualcomm Snapdragon 810 CPU, 5.5″ curved P-OLED display (at 1080×1920 pixels / 403 ppi) and Android 5.0 Lollipop. It also has 16GB of storage on board and a microSD slot that can receive another 2TB (yes, 2TB). There's also 2GB RAM, a 13 megapixel rear camera with laser focus and a 2.1 megapixel front shooter. In terms of specs, you should probably imagine a super-fast LG G3 with a curved screen.
The usual dose of WiFi, Bluetooth 4.1, NFC, GPS and 4G is also available.
If you want to see it in the flesh, here's a man with weird hair giving you a demo..
https://www.youtube.com/watch?v=fzg-e2b83I4