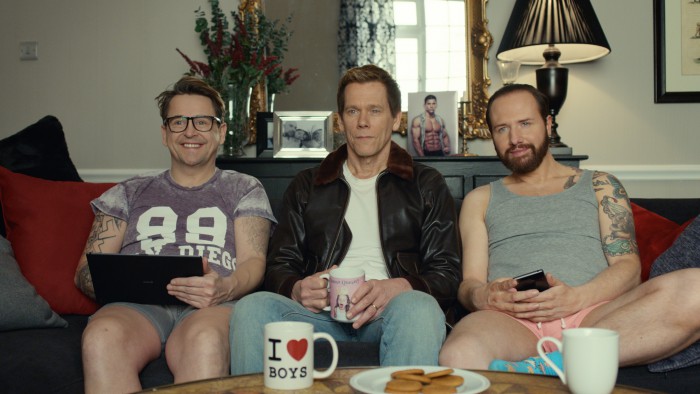 Tonight, during the Brit Awards, you'll be seeing Mr Kevin Bacon turning up at the home of two "reality TV stars" that I've quite frankly never heard of.
EE, which looks set to become BT pretty soon, are pushing their BT YouView EE TV system, which is no doubt running on BT Infinity EE Fibre Broadband.
Anyway, after Kevin gets out his large chopper, they get friendly and then relax with a cup of tea.
Oh sorry, BT.. I mean EE, would rather me mention that EE TV has lots of features including on-demand content and the ability to watch what you want, when you want in different rooms.
http://youtu.be/iId2eCQpglo