Well that came around quick didn't it? MWC 2015 is here and, in preparation of the team arriving in Barcelona, we have decided to share an insight into the kit we are taking with us. I have tried to go relatively lightweight with my gear as I'm going to need to carry it about with me most days.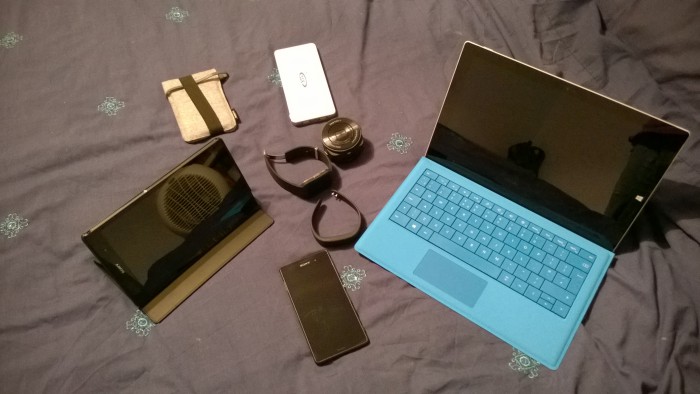 Unlike James I have gone with a slightly different approach – a video of what is going into my rather special bag. So sit back and relax while enjoying looking at some shiny tech.
As you may have noticed there is a distinct theme with my kit – it is mostly made by Sony. Now, before you think that this is because I have an "arrangement", it is not (I wish it were true). I just genuinely like the Sony kit more than anything else.
Lets get into it then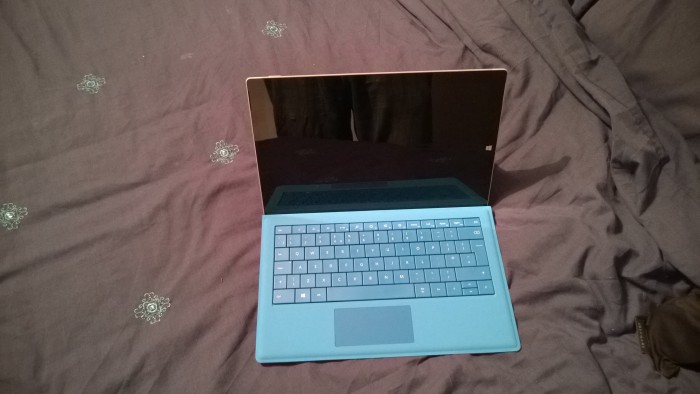 For my computer I will be taking the excellent Surface Pro 3. I've tested many different machines in the build-up to this event and this is in fact the third SP3 I've owned. I just can't get away from the fact that it handles everything I throw at it without skipping a beat. I love how light it is, and the pen input with Onenote will be useful when I need to take notes in on-stand sessions. At just over 1KG I will hardly notice it in my bag as well, which is a good thing. Also the mains power brick has a USB charger output on it which will be handy.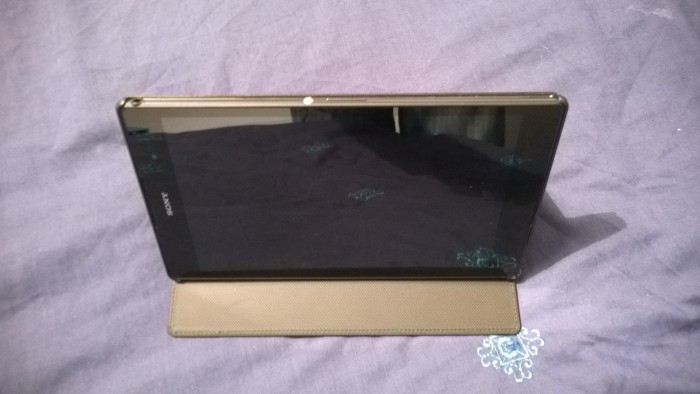 My tablet choice was more tricky, I considered the Thinkpad Tablet 8″ but, when it came down to it, I couldn't beat the Xperia Z3 Tablet Compact for power to weight ratio. I have the 4G version so it will give me connectivity if I need another option other than my phone. I know that means I have two tablets, but the Surface is really a laptop replacement in the way I am intending to use it.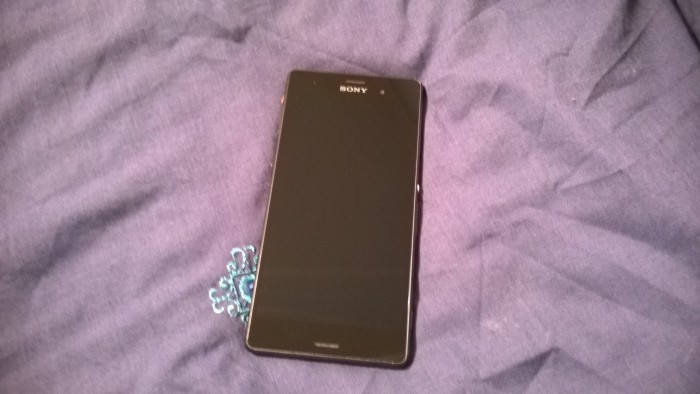 The phone choice was easy as I only have one now and that is the brilliant Xperia Z3. With a two-day battery life under normal load and a capacious memory card to fill with pics, it will serve me very well for the show. I will be taking a dummy HTC One M8 that I acquired from a store for comparison purposes when doing hands on with other devices.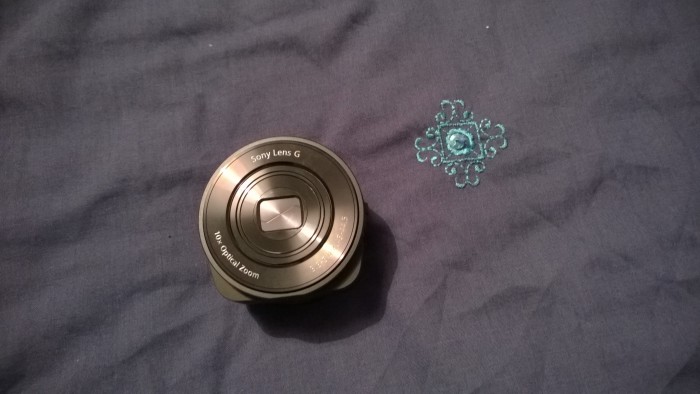 The camera is also easy as it is the one on my Xperia Z3, well not quite. I have recently picked up a QX10 from Sony for camera duties as it works brilliantly with my Z3. It has a 10x Optical Zoom and captures 13 megapixel shots when in 16:9 ratio and will be good battery-wise for a couple of hundred pics. Being able to connect it to my phone via WiFi Direct makes it a very flexible solution for getting close ups when there are crowds. My phone is my backup camera.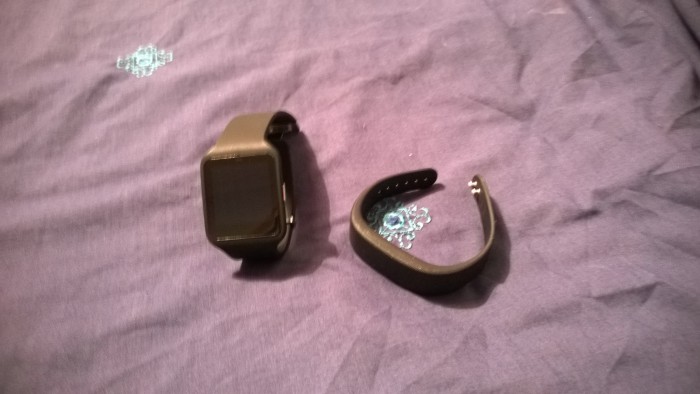 I am going to be using a Sony Smartwatch 3 as my wearable of choice for the show to allow me to keep up with my schedule and also keep in touch with Leigh and James via Hangouts. I am also bringing along a Smartband from Sony to allow me to keep track of my sleeping patterns during the week.
Other stuff
I am taking some other trinkets as seen in the video. Two battery packs for on-the-go power. These are 4400mAh and 16800mAh respectively and will output via USB. That'll mean I can charge everything bar my Surface. A couple of cleaning cloths too, because we all know how grubby touchscreens get these days. It will help me to keep my lens clear on the QX10 too. I'll also have power supplies for the Xperia's and other USB stuff.
I'll also be taking Sony DNC Earphones so I can drown out the background noise whilst I travel and also for video editing on the show floor. These are very comfortable and provide a clear sound. I am also taking a SanDisk microUSB-to-USB 32GB flash drive. This is a great little gadget allowing me to transfer stuff quickly and easily to my Surface. Also for storing movies for the flights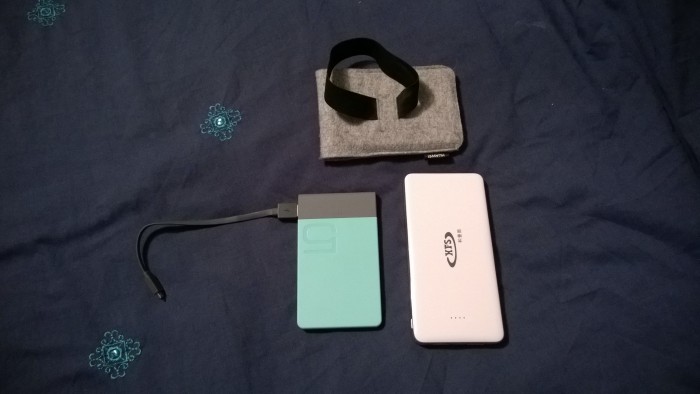 The last thing I am taking with my has been provided to me by Know Roaming and it is a clever bit of tech that allows my to make my phone effectively act as a dual-SIM device. This will let me get slightly cheaper rates when I am in Spain. This will be essential to minimize the cost of making and receiving calls whilst we are traveling around. Thanks to Know Roaming for letting me test this.
All this gear weighs in at just under 2.2kg so I have achieved my goal for the lightweight kit. This will give me plenty room for the other essential such as water and snacks as the queues for food are apparently ridiculous.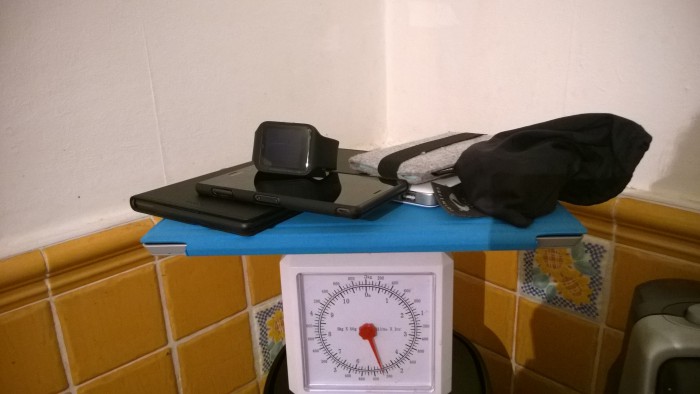 All of this needs to be carried around in something, and that is of course going to be the Enerplex Packr bag that I was sent to use a while back. This has been my day-to-day bag for the last month and is not showing any signs of wear and tear. It holds almost anything I can throw at it and has plenty of space for all the little bits and pieces that are required to be a blogger on the go. I haven't really been able to test the effectiveness of the solar panel yet as we haven't seen the sun in a few weeks up in Scotland. However, I hope to see some sunshine when out and about in Barcelona over the course of the next week.
If you are wanting to keep up with what Leigh, James and me are getting up to over the week then follow the MWC 2015 tag on the site. We will bringing you all the news and hands-on sessions as soon as we can get them online.