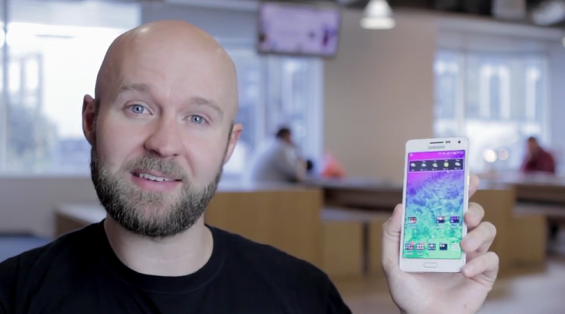 Not long ago we brought you the news Three were going to sell the new Samsung Galaxy A3 over here in the UK.
It now looks like they will also be taking the bigger brother too – the Samsung Galaxy A5. The hands-on video from employee Brendan has been posted online, which compares the A3 to the A5.
https://www.youtube.com/watch?v=BG4kywpB35E
https://www.youtube.com/watch?v=2iwUJfZI26A
The Galaxy A5 is one of the newly designed Samsung devices featuring an all metal body, large 5 inch display with 720p resolution,  5 megapixel front facing camera for selfies with a 13 megapixel camera on the back.
Add to that the 2,300mAh non removable battery, 16GB internal storage and 2GB RAM plus all the usual connectivity options – WiFi, Bluetooth, 4G and even NFC. This provides a good specification for a mid-range device.
Right now we have no pricing from Three or an actual launch date, however keep checking back where we will update you with any more information once we have it.
Samsung have gone on record and have said that both the A3 and A5 will be available direct from the 12th February if you want to purchase one SIM-free.