When I was looking around for some serious online storage I came up with this list of providers. They range in price and storage. I should've also mentioned flickr, as it'll actually give you 1TB for nothing and you can use the mobile app to back your photos up automatically.
You do, if you choose to use flickr, have to ensure that the privacy settings are tweaked though, else lots of people will be able to see those photos of you in the pub. If you're using this service, head to the privacy section and ensure that you're the only one that can view uploaded shots..


However, there is another service called Shoebox, which offers (wait for it) unlimited photo storage (albeit with a stored resolution of 10.6 megapixels) and 15 minutes of video for … absolutely nothing per month. You can also keep those original images and have 20 hours of video storage for just $5 per month.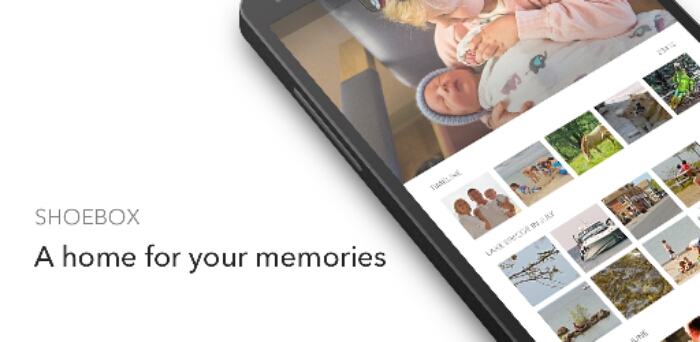 Not only is there a desktop app to auto-sync pictures on your computer, but you can of course have the pics from your phone stored in the cloud. What I like about this service is the timeline and events view, which neatly and logically keeps everything sorted. It reminds me a little of the new Google Calendar app which (thank God) is actually a delight to use and shows everything in a quick and easy-to-understand display.
Here's a look at it in action. I do like the "this day in history" feature, which pops up one of my old photos. I also like the easy navigation. No need for folders and hours of sorting, it does it all for you without fuss.
I've sadly steered away from Dropbox, my cloud-provider-of-choice for many years, because of their pricing, and Shoebox looks to be my new favourite online storage home.
Oh, and before you ask, there's no official Windows Phone app.