Have you ever caught yourself trying to hide out of the rain so that you can check something on your mobile? Don't worry, we have all been there and if you are not lucky enough to own a flagship from Sony, Samsung or indeed Motorola then you will not have known the magic touch of splash resistance on your lifeline to society.
Well fear not. You don't need to cower in doorways any more while the British weather tries to wash you inside and out. Reviveaphone (the guys who brought you the Reviveaphone kit from Dragons Den) have just released their new product, called Splash.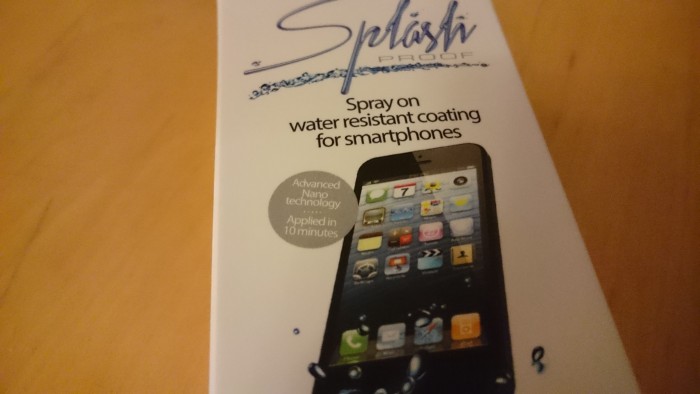 What is it?
Splash is a spray-on solution that when it dries, assures me that my Smartphone will not succumb to a moist death if I am to dare to use it in the rain. It's quite clever stuff – after application it provides an optically clear layer on the top of your smartphone to just let the water bead up and roll off with no harm caused. This is intended for light splashing and not immersion. In that respect it provides a similar effect to that of the Nano Coating layer that Motorola applies to the Moto G, X and Nexus 6 handsets. The Kit comes in at the reasonable price of £17.99 and can be bought from Reviveaphone directly or other retailers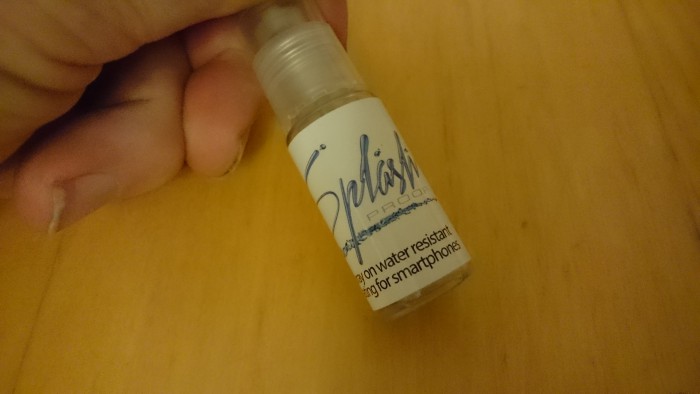 I was keen to try this product out for myself, however I had a problem in that both of my current phones are already splash proof (Nexus 6 and Xperia Z3). Therefore I had to do some trawling around and I was able to find a relatively cheap Nokia Lumia 520 that was willing to sacrifice itself to scientific research for the greater good of all phonekind.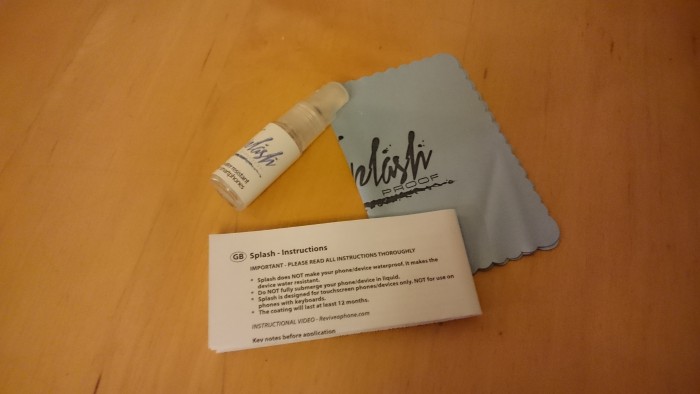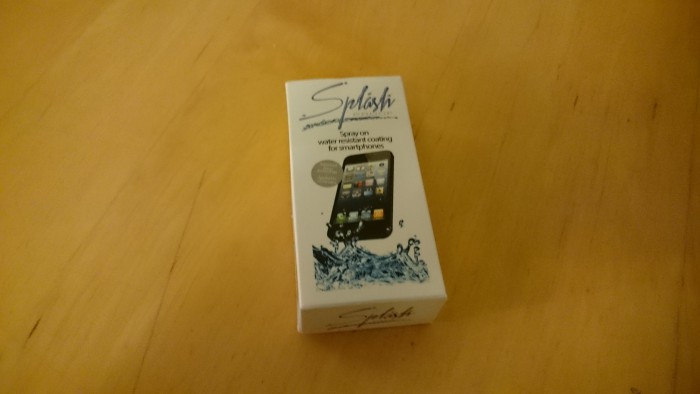 Video
In my test I have decided that I was going to be using a more real world liquid than just plain tap water. So without further ado here is the video, but first…
Warning: DON'T TRY THIS AT HOME AS IT MAY DAMAGE YOUR PHONE TO THE POINT OF NO RETURN
As you can see here, things are looking good after the test. I have a working phone, albeit one that smells a little bit fruity. Would I recommend this product for everyone? Well yes and no.
Conclusion
Yes: I would advise that if you are wanting to give yourself some extra reassurance that you will be able to use your phone in most places regardless of weather then this will help you do that.
No: I wouldn't suggest it as a solution for those who are using their phones in constantly damp environments (quit the sniggering, Scotland isn't constantly damp). Also, it isn't really suitable for phones with physical keyboards and keypads.
Let us know if you're using Splash or you have found any other solutions for this soggy problem that we Brit's face all year round. Next up is what to do if your phone does get a thorough soaking…
Link- Reviveaphone
Reviveaphone Splash Review
Ease of use - 70%
Cost - 80%
Protection score - 80%
77
77%
A good way to make your smartphone "splash resistant" but not waterproof and not for Blackberry

77
UPDATE…….
The phone has unfortunately had some issues after I tried to charge it. The screen is no longer responding. I think that I may have exposed it a bit too much to water during the test. So lets see if Reviveaphone's other product will come to the rescue.