Every time I post one of these offers someone will chip in and tell me that they can get it cheaper elsewhere. However, this time I think this is the best price around… possibly.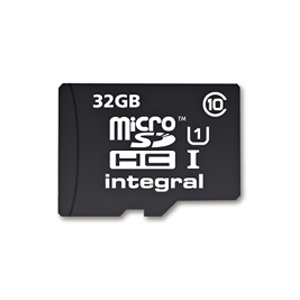 If you need more storage and your device has a microSD slot, this 32GB UltimaPro card will definitely help. It's got a 40MB/s (class 10) performance and includes an adapter so that you can pop it in your USB port for fast data transfer to your computer.
It was a tad cheaper some weeks ago, but at £8.49 with free delivery I'm really not going to moan.
Apparently if you order two you'll get £1 off, so maybe buy another one for a friend and pocket the £1 for.. err… a sausage roll or something. 😉
Or split the proceeds maybe and have two smaller sausage rolls… or get 6 chicken nuggets and have 3 each. Whatever you want. It's up to you. Go crazy. I'm not your dad.
Oh, and if you browse their site on your mobile phone it'll even tell you if it's compatible. Liking that.