Wait a minute, just a few minutes ago we reviewed the dual-core 1.2GHz Karbonn A5S. It's about £70 but, for £85.54 you can get this, the Karbonn A19.
It has an ever-so-slightly faster CPU – a dual-core 1.3GHz CPU. It also has a better camera (8 megapixel instead of the 5 megapixel on the A5S) but, apart from a bigger screen (5″ 854 x 480) it's the same 4GB on-board storage, 512MB RAM and VGA front cam.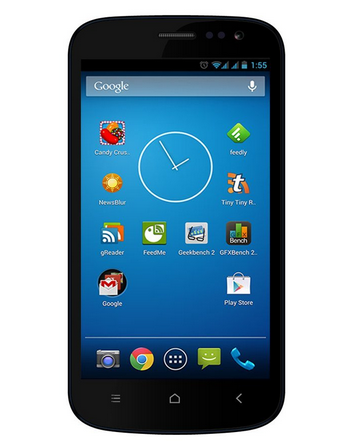 A 1600mAh battery is powering this and it's dual SIM but again, there's no 4G. It's cheap though, so…
Personally I wouldn't mind a quick dabble with their higher-end phones – the Karbonn S6 and Karbonn Sparkle V, but hey, these are entry level and priced that way.
More details below.