Just a few short hours after the sneaky camera shot and here we have some leaked details about the new LG G Flex 2. According to tbreak.ae it'll look like this…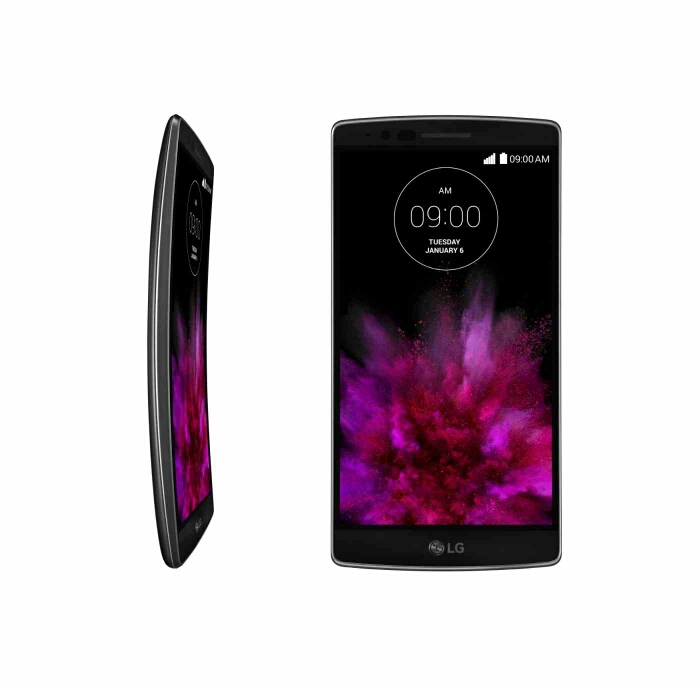 Also we've got the full leaked press release, which details that the handset will first be available in Korea in red and silver before going out to other global markets.
As for specs well, I think you'll be happy. It features a Qualcomm Snapdragon 810 processor (2GHz 64-bit Octa-Core), a 5.5″ Full HD curved P-OLED (1080×1920 pixels @ 403 ppi) screen and 2GB RAM. Although the details are slightly mangled it looks like a 16GB and 32GB version will be available and you can add more storage via the microSD slot, which apparently goes up to 2TB ?! Hmm..
The 13 megapixel rear camera seen on the LG G3 is here (laser focus etc) and there's a 2.1 megapixel shooter up front. It'll run Android 5.0 and has 4G, WiFi, GPS, NFC with a 3,000mAh battery.
This is a smaller screen than the original G Flex and it'll feel and perform like a fast LG G3.
Leaked press release below..