Although we do see a few launches of new phones at CES, a lot of companies tend to hold off until the more mobile-centric event at Mobile World Congress in Barcelona.
Despite this, we're hearing that a number of manufacturers will be announcing new phones in the next few hours, so here's a round-up.
– A successor to the LG G Flex will appear, obviously called the LG G Flex 2. Hopefully it'll have a better screen than the original (remember this?) The original was markedly different to every other handset with a curved "banana like" appearance and the ability to flex in your pocket.
Update – The Verge have got a shot of the promotional activity at the event. Could this version be bending vertically this time?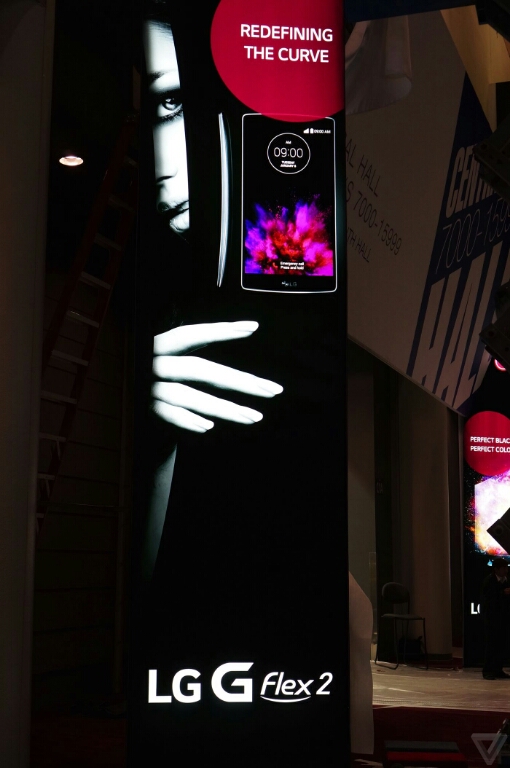 – Samsung Galaxy S6 on show? – We're doubtful about this one, but sammobile.com is reporting that the company will thrust the next version of their top-end smartphone into the limelight at the event. Consisting that Samsung usually hold COLOSSAL launch events that are heavily trailed ahead of tion, and the fact that Samsung handsets are tucked away in secret until the last second, we're not too sure.
– HTC showing off their Hima?
Specs of the upcoming handset appeared on Antutu, which seems to have led people to jump to the conclusion that HTC will show off their new device this week.