Recently Tag Heuer announced plans to make a smart watch, now Mont Blanc have gone a slightly different course and announced a smart strap. The e-strap is an optional add-on to the new range of Timewalker Urban Speed watches.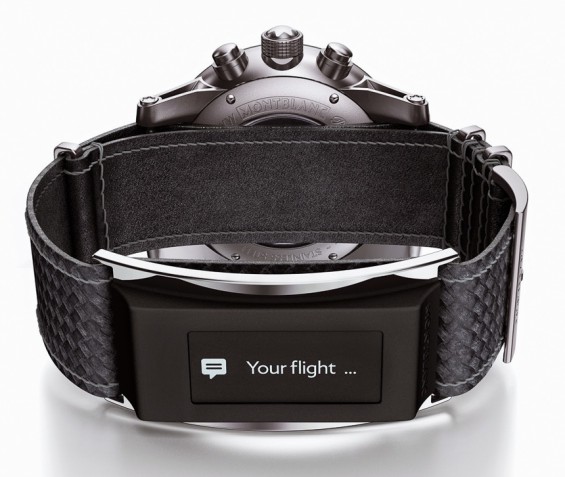 The strap features an electronic module made from DLC (diamond like carbon) coated steel or grey steel which sits on the underside of your wrist at features a 0.9″ monochromatic OLED touchscreen display.  The e-strap is not just a standard notification screen for calls, texts, emails, social media etc but also includes an activity tracker including an accelerometer and pedometer and music controls. It all links up to your Android or iPhone via Bluetooth 4.0 and even features a remote shutter button for your phone camera.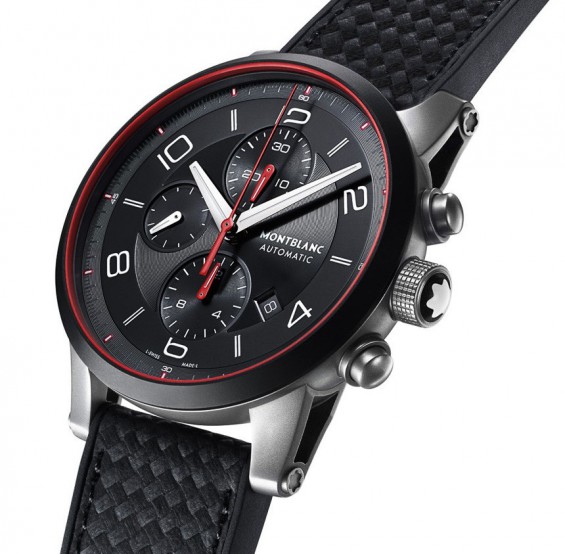 The strap will be an optional extra on the new range of Timewalker Urban Speed watches and comes in both 42 and 43mm sizes to allow it to fit all models. The range of watches range in price from 4690 to 2990 euros, with the strap retailing individually for 250 euros, which isn't a lot in the case of Mont Blanc products.
Source: ABlogToWatch