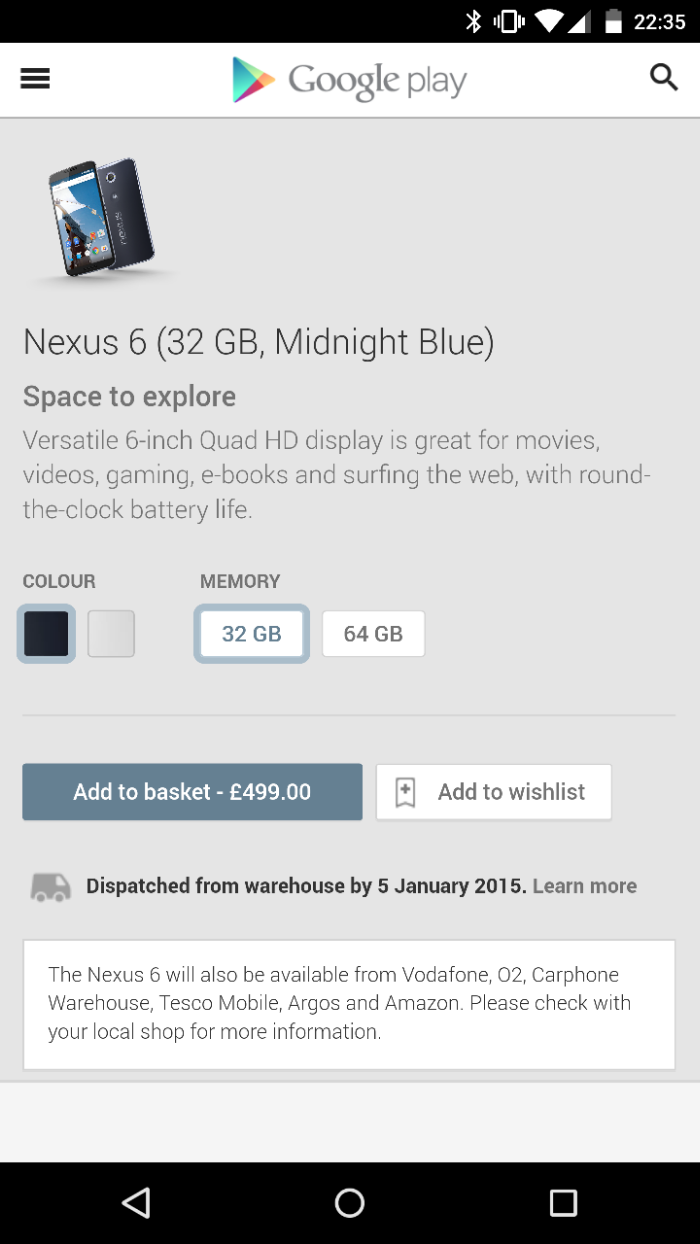 The Nexus 6 has been plagued with availability issues both in the UK and on the other side of the pond. However upon checking the Play store today I saw that this is about to change.
If you are wanting to get the Nexus 6 from Google direct then you can order one and it will be delivered on the 5th of Jan. However, the real question is why would you get it from them when you can get it from O2, Carphone Warehouse and Vodafone? All unlocked and for cheaper or the same price. Carphone also have the exclusive in the UK on the 64GB model and the white one too.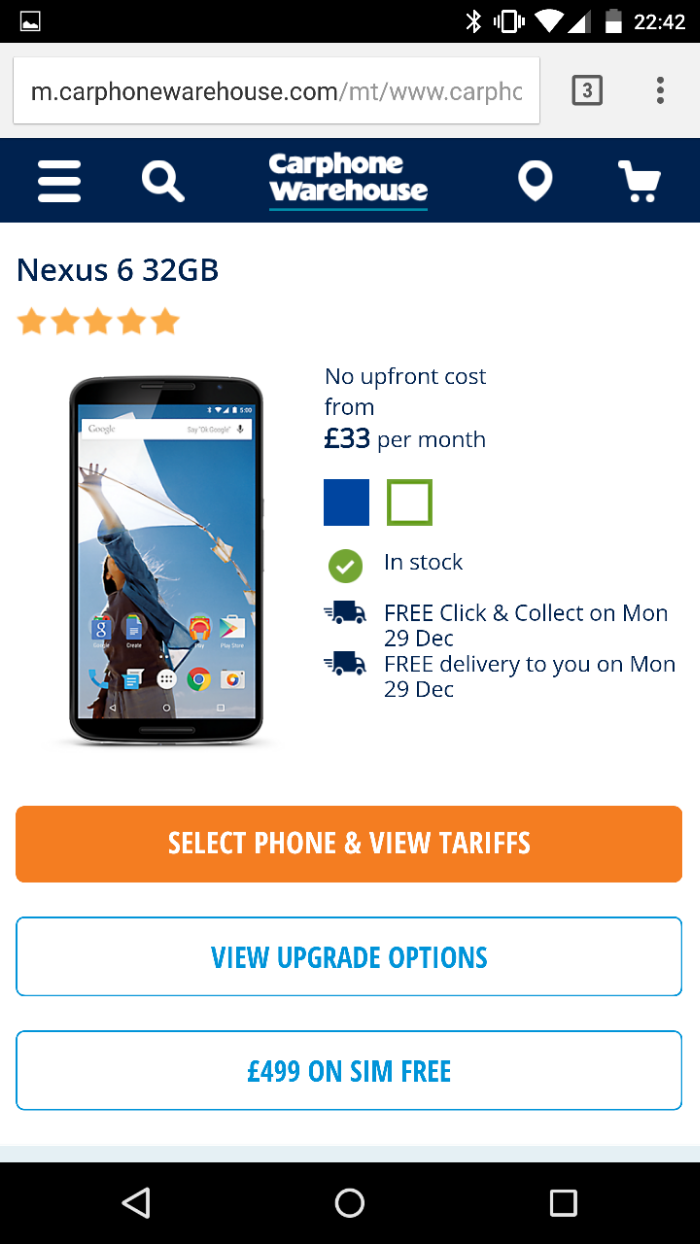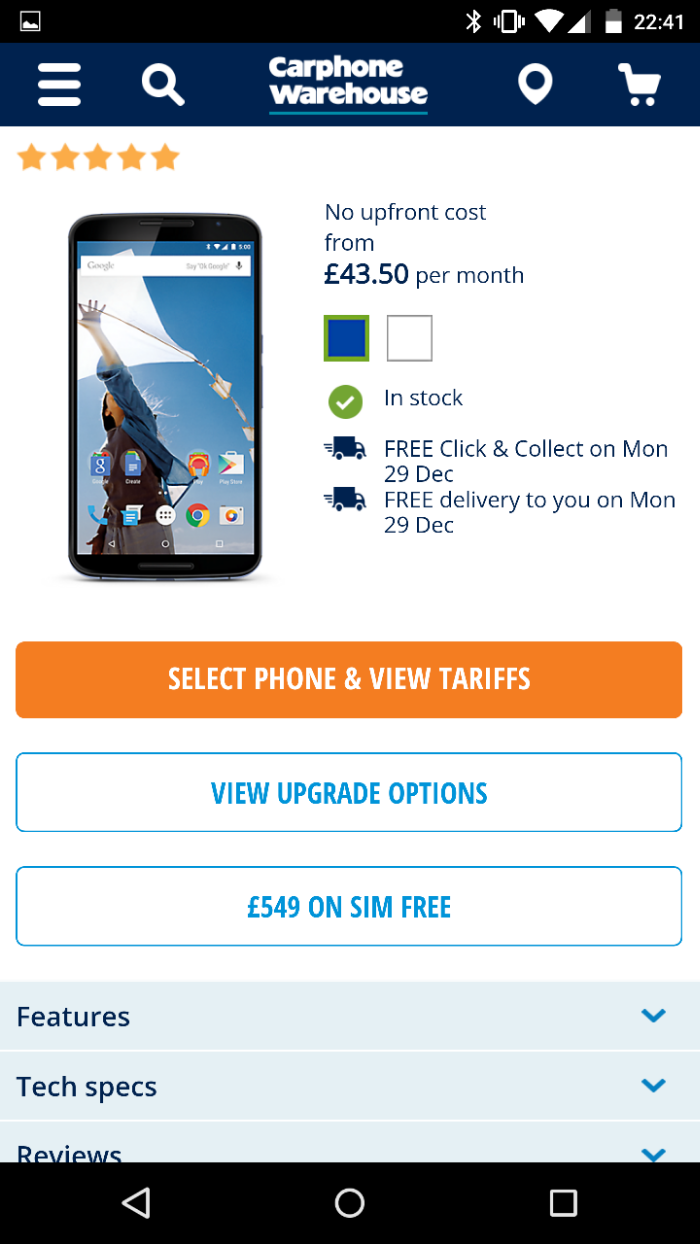 So, if you want a Nexus 6 then go ahead and look at the options above. Also it might be an idea to check out the review of the device here.