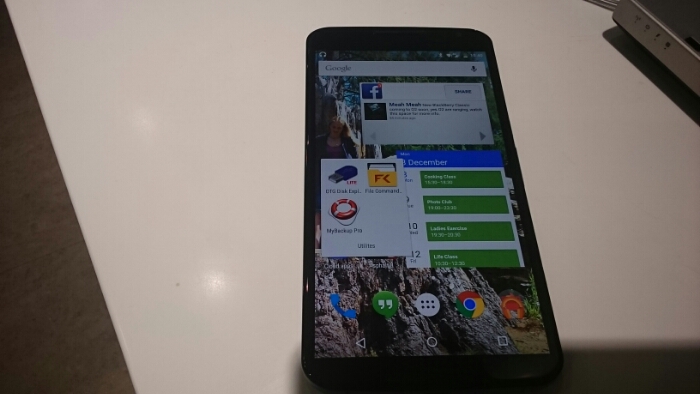 It's here. The latest generation of the Nexus lineup, the Nexus 6.
We have finally managed to get hold of one of these unobtainable devices by buying our own review unit. The device we have here is the 32GB model in blue.
There has been much said about the device in the American press as they've had the device for nearly a month. On this side of the pond we have been waiting for much longer. In fact, at the time of writing, the Google Play store is still showing these as out of stock in both­­ colours and capacities. It seems that Google have underestimated the appeal of their new flagship phone.
I previously stated that I was not going to get one of these phones as I was very happy with my current Xperia Z3, however I managed to get a great deal so I went for it. Also I was hooked by the new Material Design on this and the Nexus 9.
Here is a brief unboxing of the device from our unique form of testbed (i.e. my kitchen)..
<spanQstyle="text-decoration: underline;">Design and Hardware
First up here are the specs…
OS – Android 5.0 Lollipop
CPU – Qualcomm® Snapdragon 805 processor with 2.7GHz quad-core CPU
GPU – Adreno 420
Screen – 5.96" QHD AMOLED display (493 ppi), 16:9 aspect ratio, Corning® Gorilla® Glass 3
Rear Camera -13 MP with optical image stabilisation, Dual LED ring flash, f/2.0 aperture, 4K video capture at 30fps
Front Camera – 2 MP, HD Video Conferencing
Audio output – Dual front-facing speakers
Memory – 32 GB & 64 GB
Ports – Micro USB 2.0, Nano SIM, 3.5 mm audio
Sensors – GPS, Accelerometer, Gyroscope, Magnetometer, Ambient light sensor, Barometer
Battery – 3220mAh, Qi wireless charging
Standby time (Ambient Display on) up to 250 hours, Standby time (Ambient Display off) up to 330 hours, Internet use time (Wi-Fi) up to 9.5 hours, Internet use time (LTE) up to 10 hours, Talk time up to 24 hours, Video playback up to 10 hours
Size – 82.98 mm x 159.26 mm x 10.06 mm
Weight – 184 g
Bands – GSM: 850/900/1800/1900 MHz, WCDMA: 1/2/4/5/6/8/9/19, LTE: 1/3/5/7/8/9/19/20/28/41, CA DL: B3-B5, B3-B8
Wireless – 802.11ac 2 x 2 (MIMO), Bluetooth 4.1, NFC
Colour – Midnight blue, Cloud white
Lets take a tour around the device starting in the obvious place – the front. Here we have a Gorilla Glass 3 display with a resolution of 2560 x1440 and a PPI of 493. It's 6″.


This is exactly the same as that of the Samsungs Note 4. To be honest I wouldn't be surprised if that is who have made the panel being used here. We also have two very loud front facing speakers that sit just above the display. This means that it you rest the phone face down it will not rest on the screen which is a nice touch. Embedded in the screen layer are the various different sensors needed for Ambient light, Proximity etc. Here we also find the 2MP front camera just to the right of the top speaker.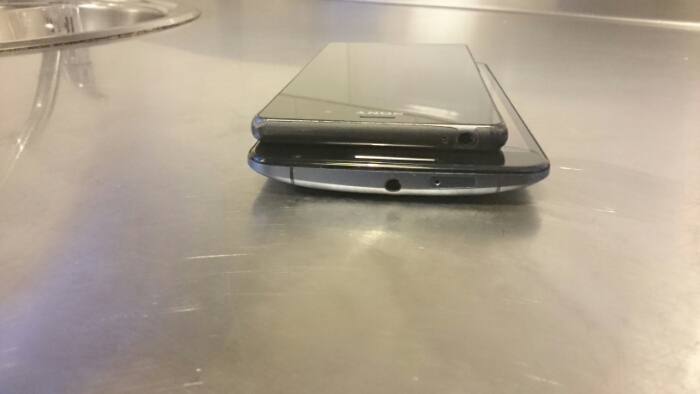 Up top we have a nanoSIM slot and the 3.5mm headset jack. There are also some breaks in the metal frame to give the signal a route out. These joins are evident all around the metal band that surrounds the entire phone.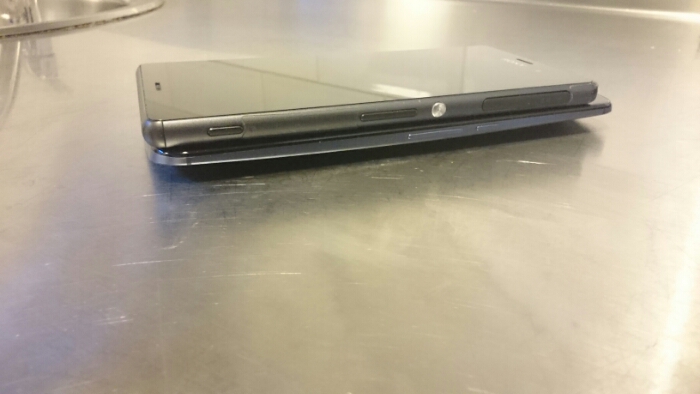 Moving onto the right side we find the power / sleep button which has a gnarled surface. This means you can easily find the button without having to look for it. Just below this we have the volume rocker which in contrast is smooth. These buttons are positioned just about where the average thumb would fall when the phone is in the hand (assuming the user is right handed).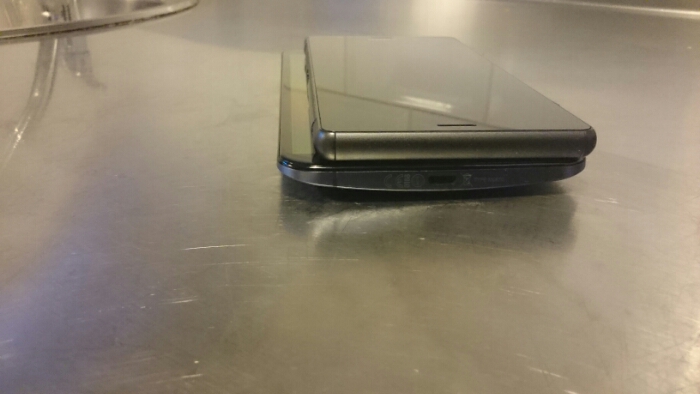 Moving around the phone and on the base we have the microUSB charger which supports Qualcomm's Rapid Charge technology. This will let you charge the phone in a very short period of time (15 mins of charge will give 6 hrs usage if charged with the bundled Turbo charger).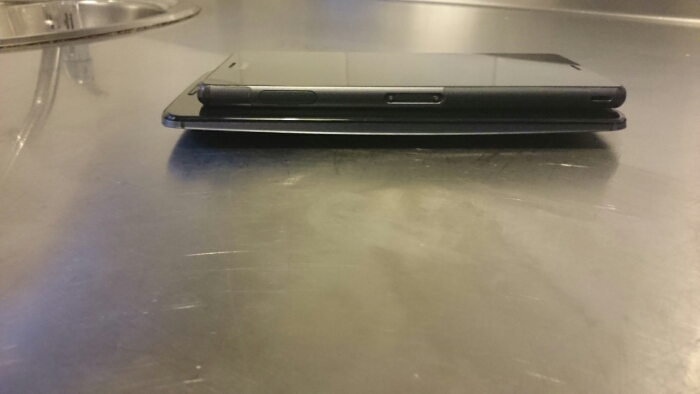 Finally the edge on the left is completely barren.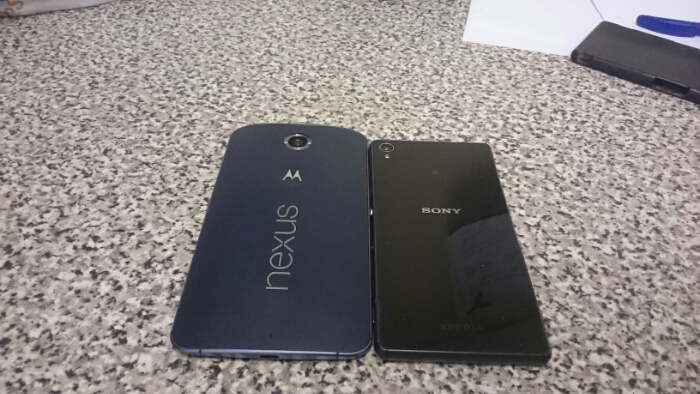 On the rear is the 13mp camera with the LED ring flash. This is very powerful and will also perform as a torch. Under this we have a Moto X-style dimple containing the "M" logo, just in case you weren't sure this was a Moto phone. Below this is the Nexus logo emblazoned in silver, just like the "M". This leaves no doubt as to which phone this is. The back cover is non-removable but it does have a whopping 3220mah battery buried underneath it.
Lastly the phone has an array of different sensors and connectivity options that will cover even the most demanding customers needs (see above for the list). One standout feature I am very glad to see here is QI charging as I missed this on the Nexus 9 and on my Xperia devices. It is something that I am glad to see still being pushed by Google and its Nexus partners, at least in the phone arena.
All of these specs and design tweaks are lovely, but what really makes the phone is the guts on the inside. You are in for a treat here.
Doing the number crunching this time is the Snapdragon 805 CPU with 4 cores pumping out a whopping 2.7GHz. This is great but it would useless if the GPU was poor. Thankfully the Adreno 420 has come along for the ride as well. Whilst this setup doesn't run at 64 bit like its bigger Nvidia powered brother, the Nexus 9.  This is not going to be a problem for most users as apps are not yet being written in that coding and I don't see them being done in a while. All of this is assisted by a more than adequate 3GB of RAM, which is more than the Nexus 9 oddly. I can only presume the multiple graphics core on the Nexus 9 takes some of the RAM loading away so it works with the lower amount.
Performance
So how do the specs make the phone feel in use? One of the biggest strains you can put on a mobile chipset is gaming, so I am going to test the phone by playing some Asphalt 8. This is great test as the game has very fast-moving graphics that will show any weakness in the frame rates. It is also a great chance to show off the quality of the screen and the power behind those frankly awesome dual front facing speakers. Here is the video of the test below.

For those that prefer their performance assessments to come in "number form", here are some benchmarks and how these relate to some other devices you may be considering. I have only tested Android devices here as I don't have access to the new iPhone 6 and 6 plus.
Xperia Z3 Tablet Compact
Quadrant 20803
Antutu 42117
Sunspider 1020.0 ms
Nexus 9
Quadrant 11943
Antutu 52481
Sunspider 995.1 ms
Xperia Z3
Quadrant 20971
Antutu 41181
Sunspider 911.7 ms
Nexus 6
Quadrant 13338
Antutu 51222
Sunspider 790.7 ms
As you can see there is the same issue that we saw on the Nexus 9. It must be down to the lack of optimization within the app itself. Otherwise the phone is lightning fast and is up there with what I'd expect, given that Snapdragon 805 chipset. The 32 GB memory is fast to write to and read from and I have not had any issues in this causing any bottlenecks at all. Out of the box you will have a massive 25.98 Gb free for all your media and apps.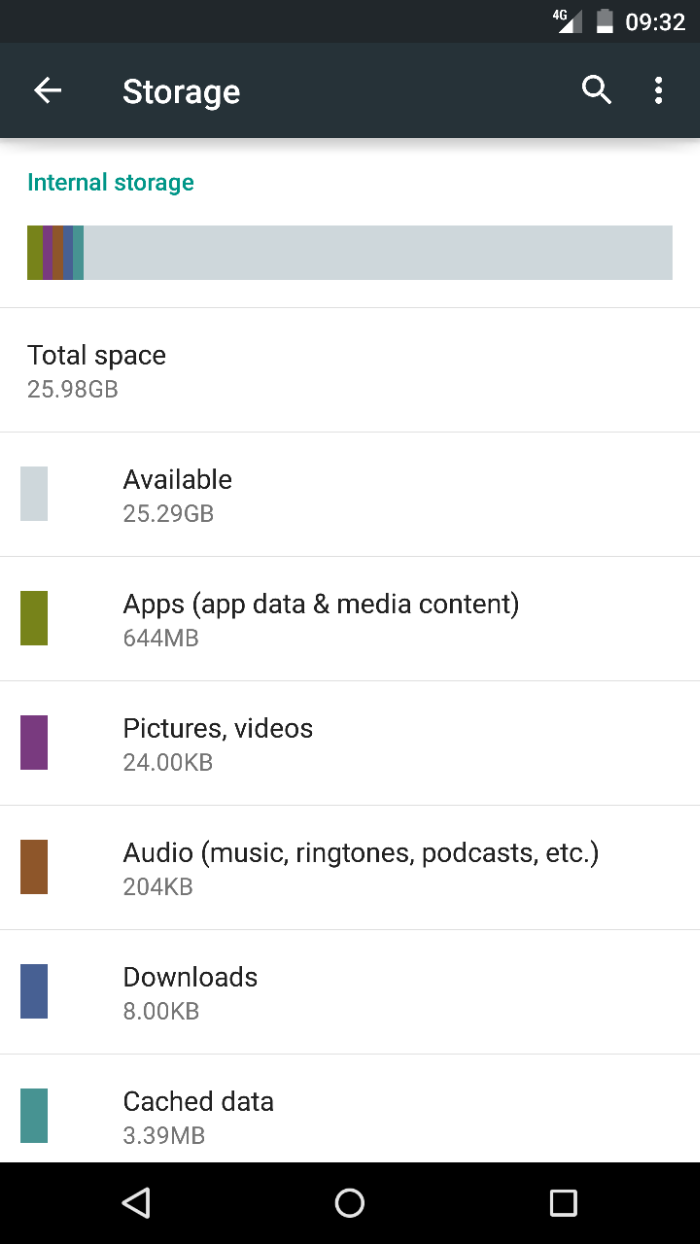 You would think, with all the power that is on display here, that something has to give. Unfortunately you would be right, as the battery is one of the inherent weak spots on the phone. As I mentioned above it's a massive 3220 mah unit and should give you stellar battery life. Not only that but Google have built in Project Volta to the OS which is meant to be help curb the drain when the phone is not being used.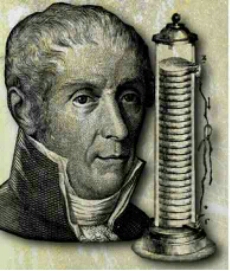 Unfortunately it seems that Google really needed the assistance of the real Allesandro Volta in order to get their project working correctly as I cannot really notice much difference. That being said, under my incredibly unscientific testing I was able to get through a day and a half with the phone. This was using Bluetooth and WiFi for the whole time and a few bursts of location awareness thrown into the mix. Here are some screen shots of the battery during the run down.
With light use I could see this phone lasting two working days, but under intense usage you will need to fire up the rapid charger to give it an extra kick. Happily that doesn't take long as it will go from 0 to 60% in 15 minutes when using the Turbo charger.
Something that is often missed from phone reviews is how the thing works as an actual phone. Well, apart from the obvious concern with the size I have no complaints. The phone picks up a very similar signal to that of my Xperia Z3 and even my aging blackberry. In my short time with the phone I have not had any dropped calls and the WiFi range is very good as I am able to get connectivity in locations where my Xperia drops signal. The loudspeaker volume is unsurprisingly good given the speaker layout. It does take a bit of getting used to when actually positioning against your face as you need to make sure the earpiece does line up but once there you're good to go.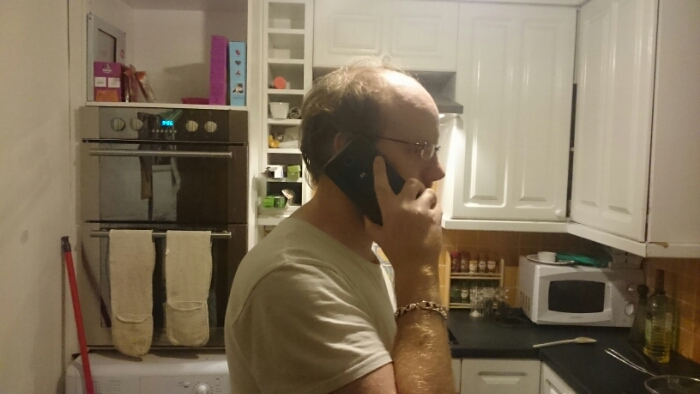 The Lollipop calling UI is an improvement on that of Kit-Kat but is very self-explanatory so should not present any issue to those familiar to Android.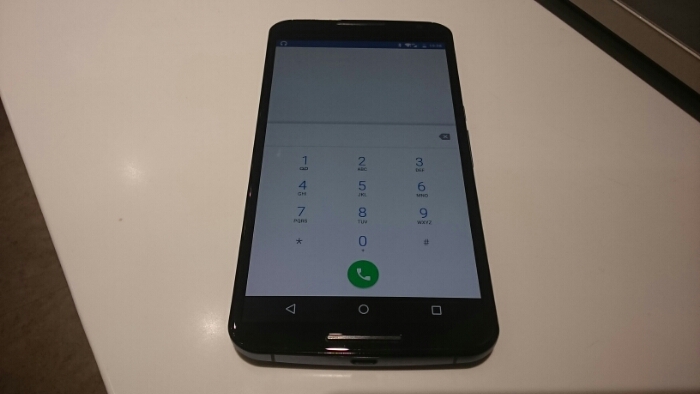 I have no equipment to measure the screen with regard to brightness or RGB ratios but what I can tell you is that to my untrained eyes this is a gorgeous display and, although it doesn't have the same software tools to tweak it as on the Note 4, I am very happy with it. The screen uses the same AMOLED as seen on the Samsung range and, if you are familiar with their screens, you will have a good idea of what we are dealing with here. One thing I was very pleased to see is that as the phone does not use a backlight so there is no backlight bleed like I found on the Nexus 9 (the reason I returned it).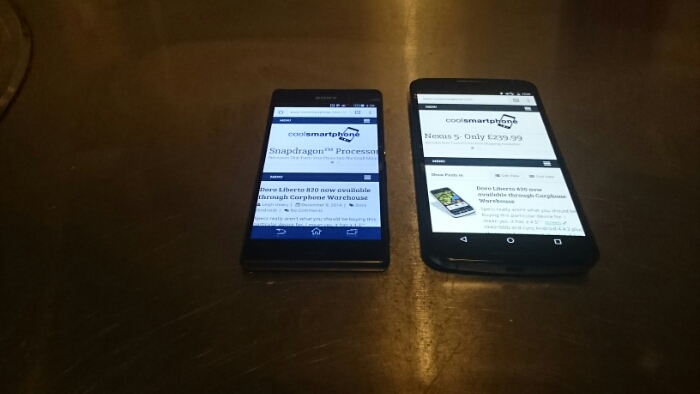 I did notice that the screen was smidge lower in the brightness stakes when compared to the Xperia Z3 but this is not a concern for me as tend to have my brightness level at a minimum anyway. I have not been able to test the outside readability yet as the days are quite short in Scotland now!
There is a really cool feature that Google have included that takes advantage of the AMOLED display technology. It is called "Adaptive Display" and it lets you quickly check your notifications and the like without having to actually unlock the phone. This is a great use of the screen tech to help save your battery life. The hardest part of using it is actually using properly, something that I need to get used to.
Camera
This is historically an area of weakness with the Nexus line phones and, to a lesser extent, the tablets as well. Whilst this is forgivable on a tablet as it is not (contrary to Apple's most recent marketing campaign) the main function of a tablet, it is not something that should be scrimped on in a flagship phone so, is it up to muster?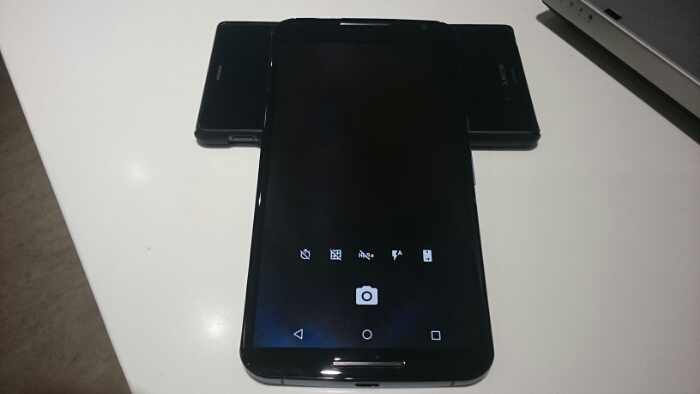 I have to say at the get go if all you want is a basic function camera for the occasional snapshot then the Nexus 6 will suffice. However, if you are expecting "Point and Shoot" standard then you really need to look elsewhere. The camera does have a few things in its favour. It is very quick to capture the photo and shot-to-shot time is pretty quick. The flash is great and very powerful for what is just an LED. It illuminates dark scenes very well. The interface is kept quite basic deliberately and if you have been using anything such as an iPhone or tend to stay in auto mode then it will be very familiar to you.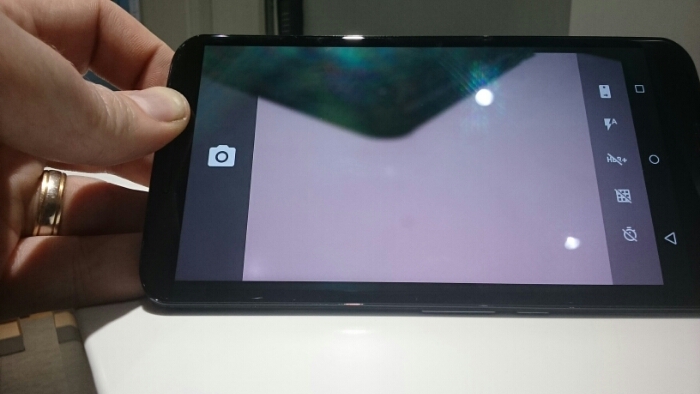 The basic controls include flash on/off or auto, HDR mode, Gridlines on/off, a view-finder for moving focus points and a switch for front or rear facing cameras. If you need to dig into the settings more then you have to go into the menu from the side. This will allow a few different modes. In here you will find the options to change into a lens blur, panorama, photo sphere and the ability to switch between stills and video. Once you are in the selected mode you will then be taken into the deeper settings for each mode.
The camera will allow you take full advantage of the full resolution of the sensor but like others this will give you 4:3 aspect ratios. If you prefer widescreen you get an image that is 9.7mp in terms of resolution, this is the default mode. When recording video you can again choose the sizes of the video and they go up to 4K quality although bare in mind that the memory requirements of this file type is huge so use it carefully. I have attached a few samples that I have taken in various light levels and conditions below for you too peruse.
The set here are using standard setting and then using HDR mode the HDR one is a slightly better shot but takes some time to capture.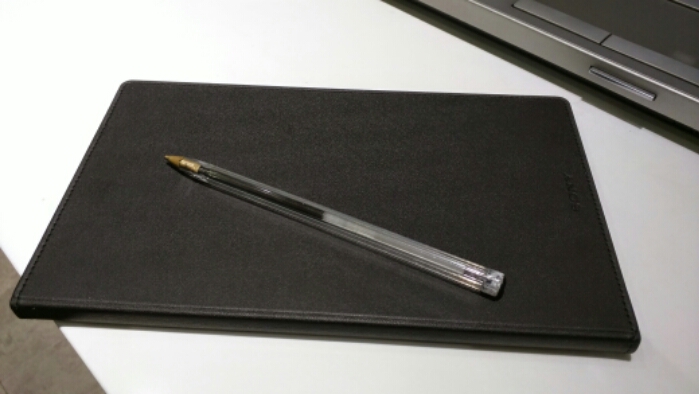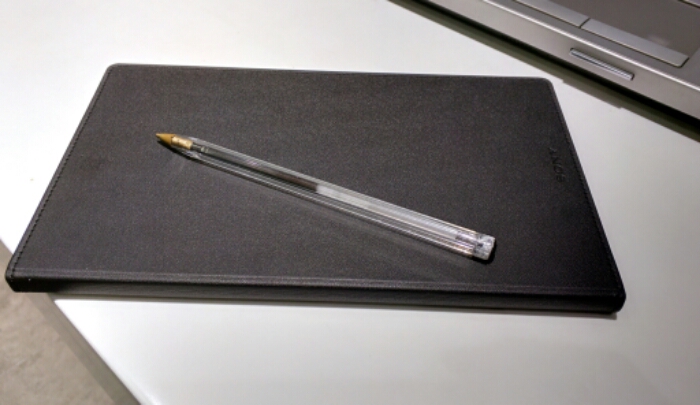 Here is one close up using the manual focus…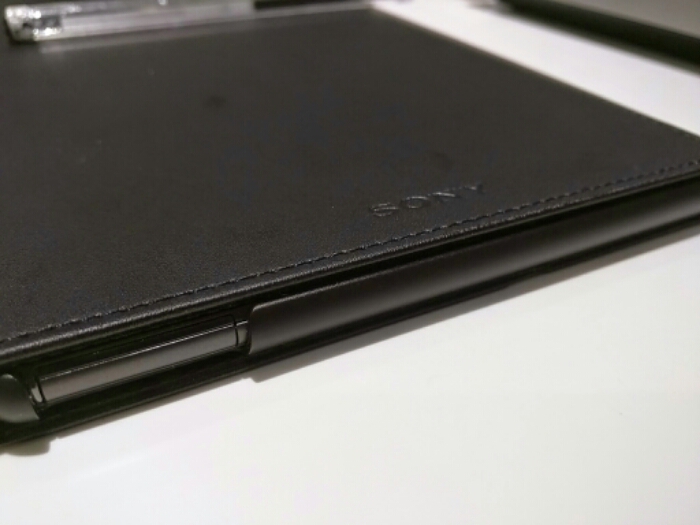 And another where I have used lens blur with Sony logo as the focus point..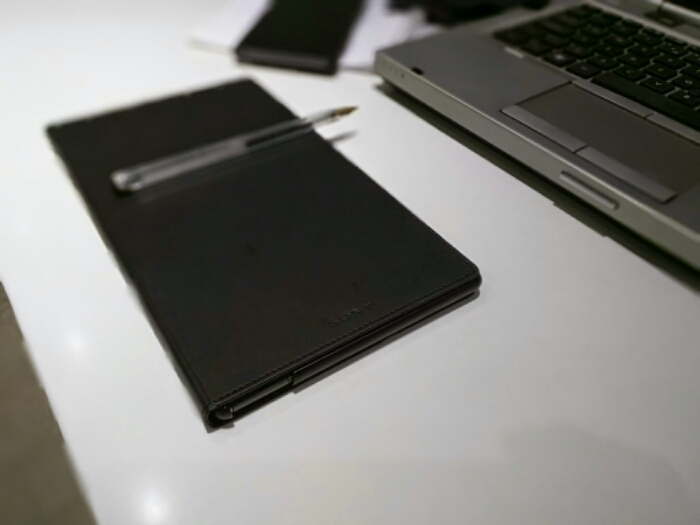 Lastly here are few outside shots during the day time..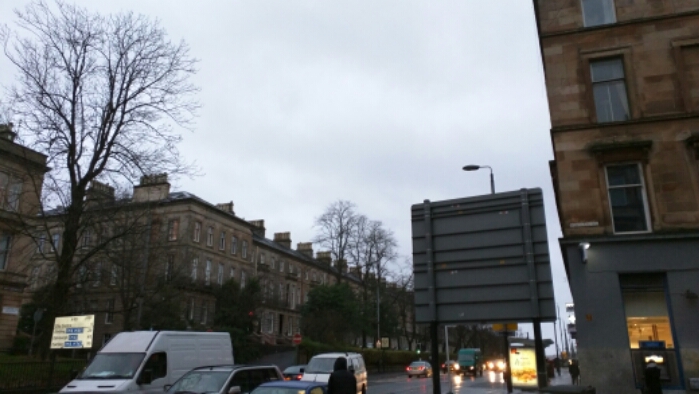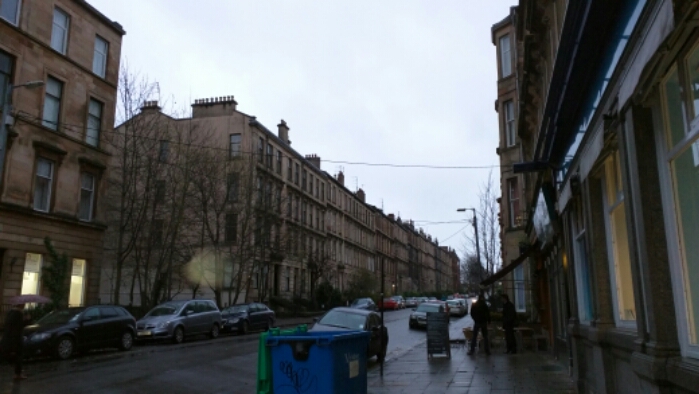 This last one was taken in next to no light at all with full flash as you can see it is quite powerful…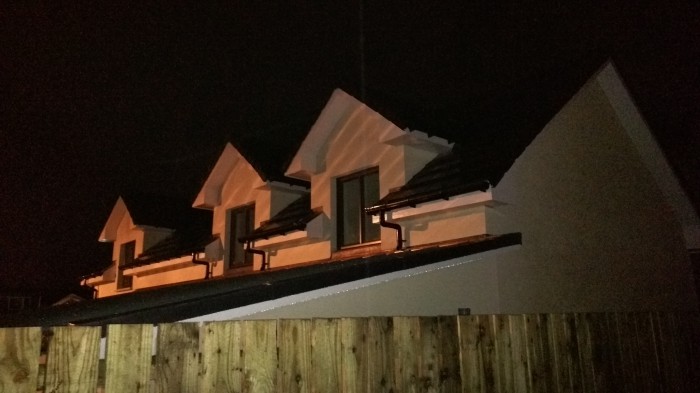 Lastly here is an inside shot again with full flash on…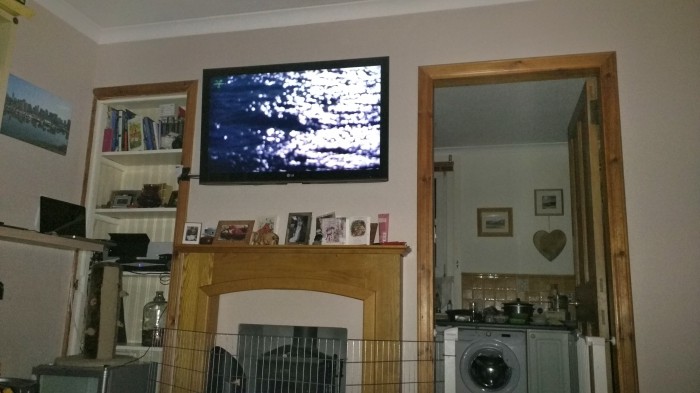 Here is a sample of video captured at the standard settings of 1080p.
I do think it is a shame that here are not a few more options to play with as it would be nice to have a bit more control, but it is not a deal breaker at all.
Software
This is going to be brief as a more in depth review of Lollipop is on the cards and it warrants its own review. What I can say is that the phone feels fluid and responsive and anything that I have done on the phone works just as quick as expected.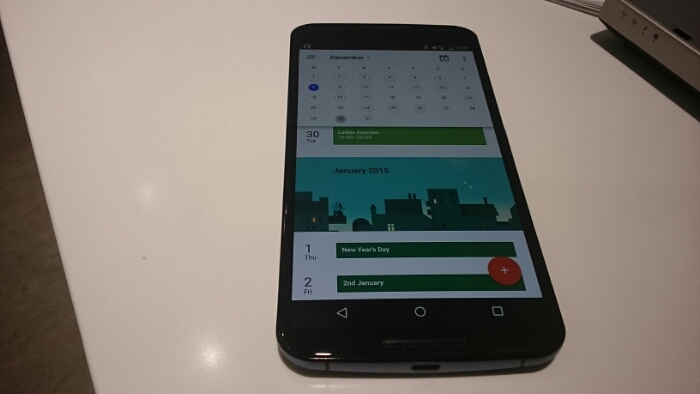 There have been no freezes or glitches, more and more apps are now being updated by developers to bring compatibility back up to speed. I really like the new UI that has been brought forward by the Material Design. It strips back a lot of the gloss and frivolity that has been present in the older versions.


The animations are only there when they need to be and are not distracting. My one complaint about the software is that no real effort has been made to optimise for the enhanced screen real estate. This feels like a waste as it could have made into a multitasking option. Maybe that will have to wait for the next iteration. Here are some screenshots of the new UI.
Value for Money
This going to be a point of concern for some people as traditionally Nexus devices have been fairly affordable, however the Nexus 6 moves away from this model to the premium pricing. Now is this something that the potential Nexus owner wants? It is a hard one really. I personally really like the design and the feel of it, especially from the high standard of build. This truly feels like something that can actually compete with the iPhone and Sony handsets of the world.
At £499 is it just too expensive to be a real contender? In my opinion no it is not.
Let me justify this for you. All you need to is look at the spec list and then match all the specs to one from another mainstream brand for under that £499. It is a pretty tough thing to do, realistically you are going to have to look at a Chinese import.
Conclusion
There you have the Nexus 9 laid bare on the testbed.
What do we think should you buy one or is this just phone too far?
Well really the answer to that question lies with how you feel about Android in its purest form and your willingness to wait for software updates. If you are wanting the quickest and latest pure android version you can get then the Nexus 9 may be for you, however it is not the only choice as there is also the Nexus 5. The Nexus 5 is still a very good device and it will be better suited to those who don't want a phablet.
If you want a phablet then this definitely an option. Another option to consider is the Note 4 from Samsung but this does come at a higher cost and has a less than pure interface. The other option is also the iPhone 6 Plus which again does come at a price premium and a completely different software proposition.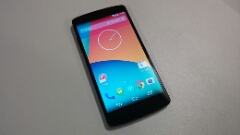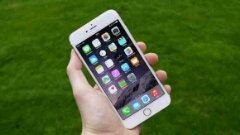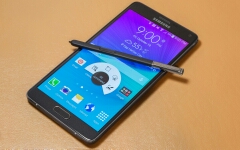 So really the best advice I can give you here is to try and get some hands on time with all the devices and take thing from there. Ultimately that is what I have done and the result for me was the Nexus 6. It was having the very best Android could offer at a fraction of the cost of the competitors. That really swung it for me, but as the old adage goes different horses for different courses.
Nexus 6 review
Design and Hardware - 85%
Performance - 90%
Camera - 58%
Software - 75%
Value for money - 85%
A great flagship that Google can be proud of as with improvements to the areas to make it worth the premium price tag.