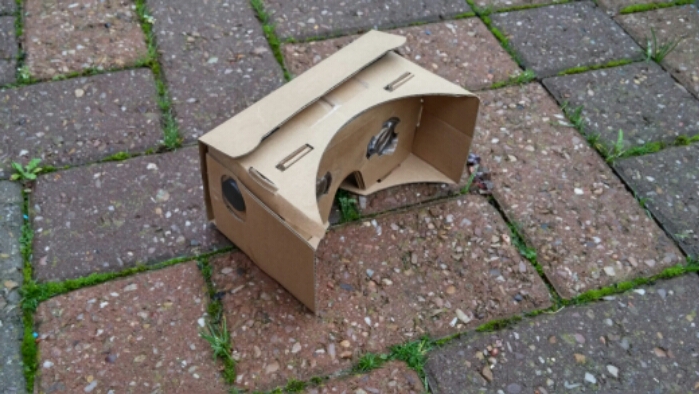 Remember my Cardboard Review? This low-cost VR headset is easy to construct and a proper fun gadget. Just drop your phone in the front, run the Google Cardboard app and off your go. You're in a world of virtual reality and it's not massively expensive, plus if you break it then there's really no problem – a bit of tape and you're back in action 🙂
Now, if you've updated your Google Maps, you'll find that there's a split-screen view which will work with your Cardboard in Street View. Just open Maps as you normally would, then open a Street View and double-tap the circle on the lower right to get the 3D experience on your Cardboard headset.
Here is a look at it in action..

If you haven't already, take a look at my Cardboard overview and you too can buy and build yourself a virtual reality headset.