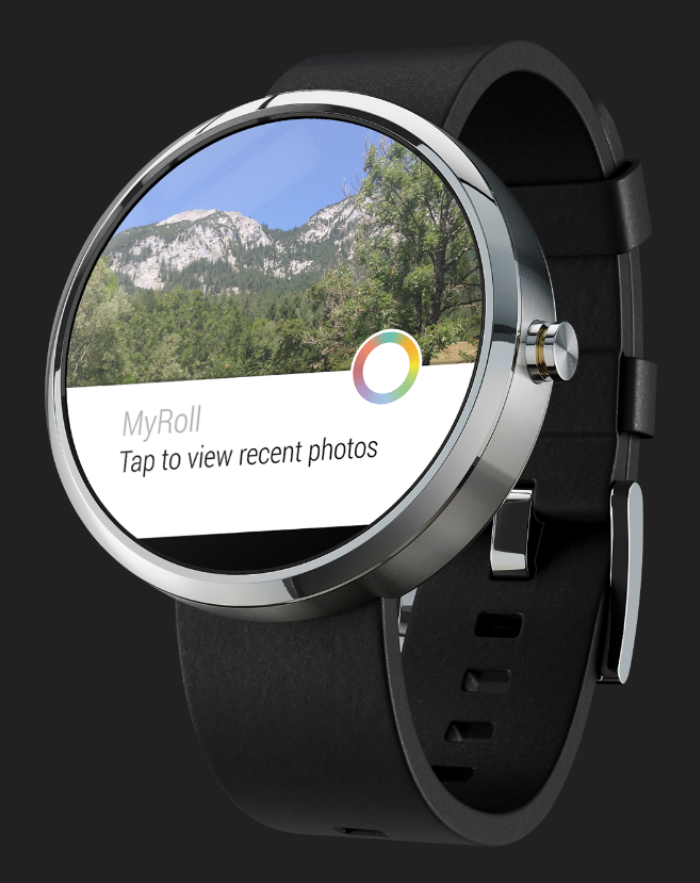 MyRoll gallery has been around for a few months now, offering a nice gallery replacement app with a nice UI and it bundles your photos together into Moments.
The developers have updated the app with a nice material style and rather interestingly they've added Android Wear support. So now you can take a picture on your phone and a card appears on your watch asking if you want to view the photo or delete the photo. I'm sure some of you will find a use for this.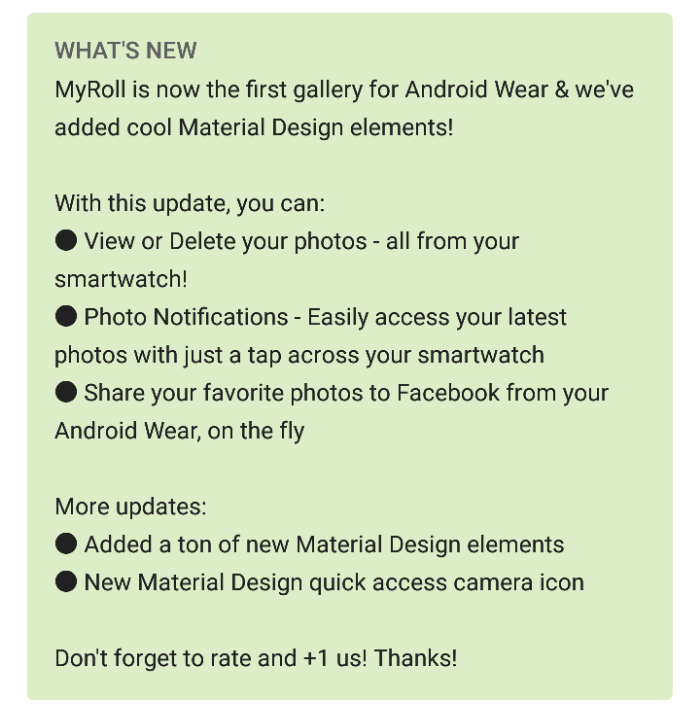 Sometimes I'll take a picture quickly, shoving my phone quickly back into my pocket, so having the ability to view it on my wrist is handy.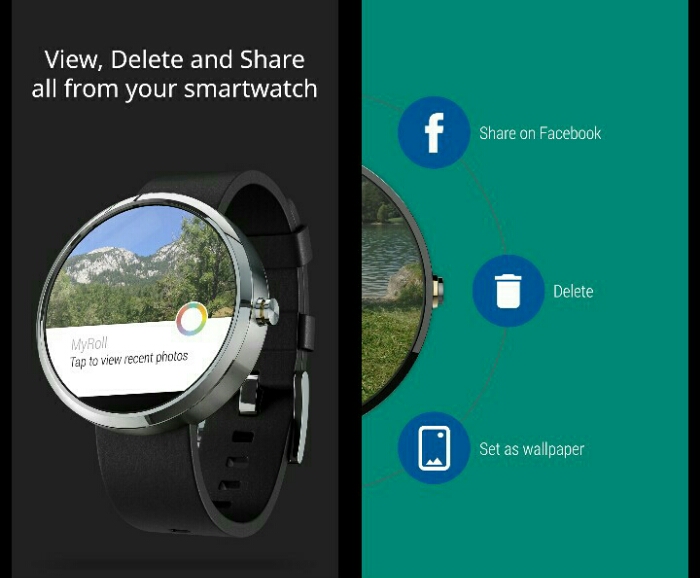 To try this out make sure you've got an Android Wear device paired up, install MyRoll Gallery from the link below, go into the settings and make sure Android Wear is ticked. Take a picture and the new card should appear on your watch. Enjoy.
Google Play Store Link – MyRoll